Cosmos Student Accommodation, Sheffield
Leviat's Ancon MDC Masonry Support System played an essential part in the construction of a £46.5m student accommodation project in the heart of Sheffield, enabling a fast, efficient and structurally sound development.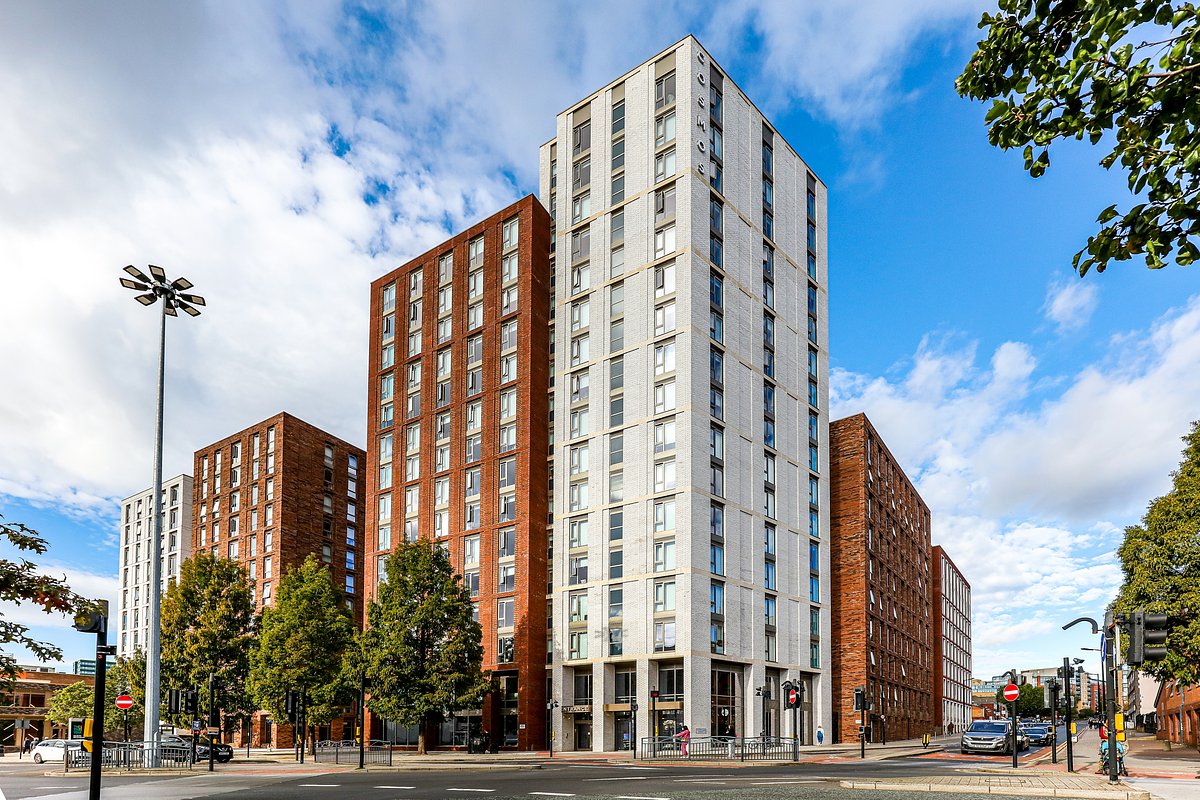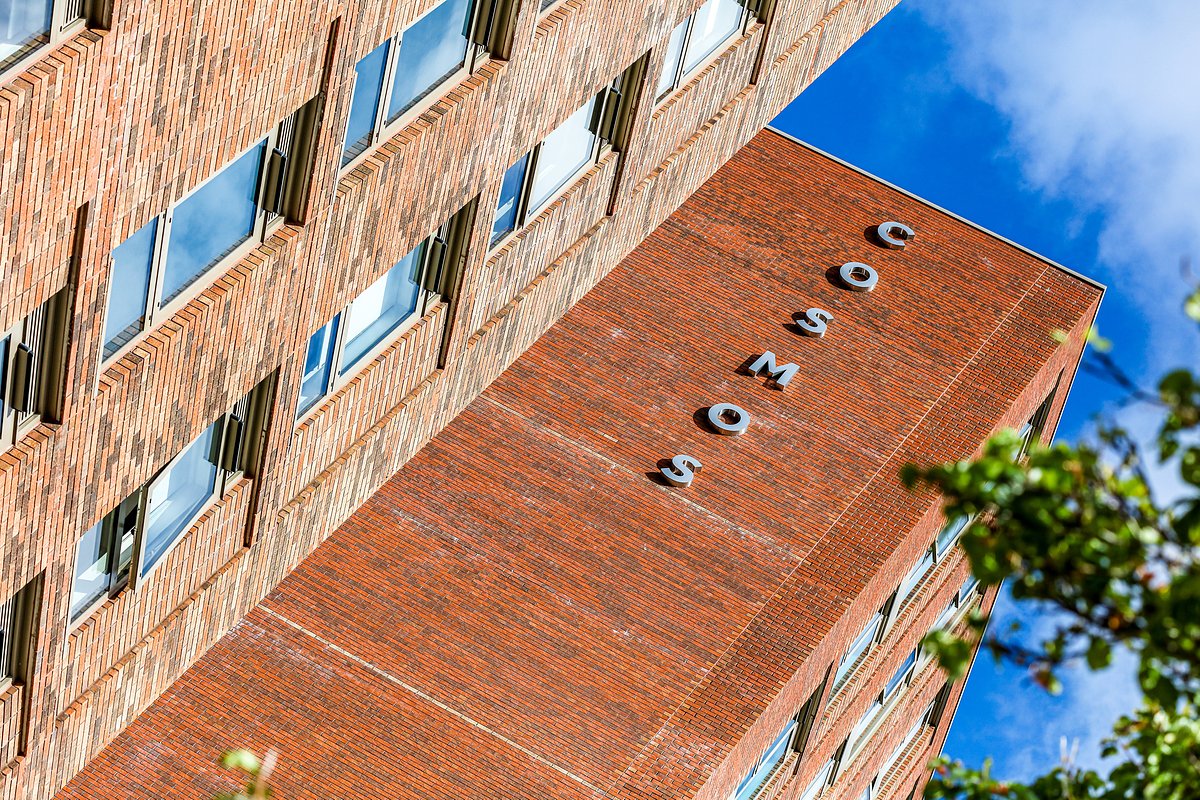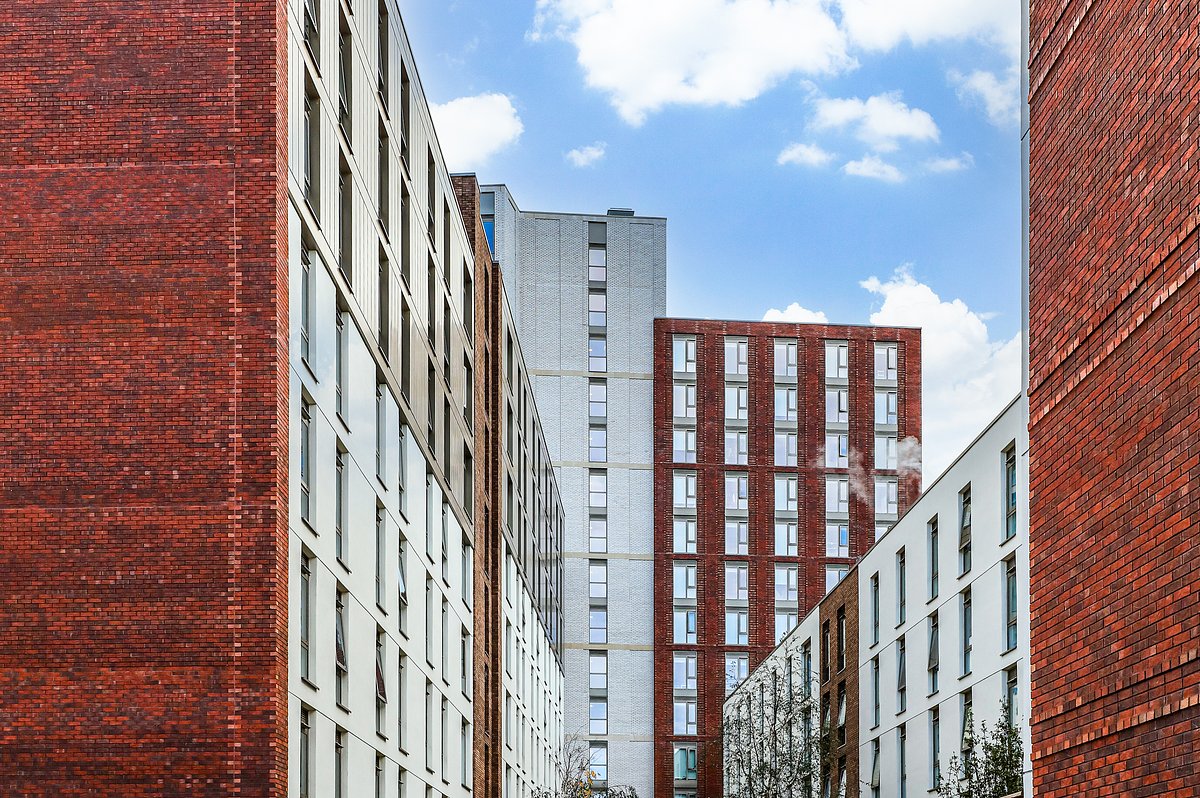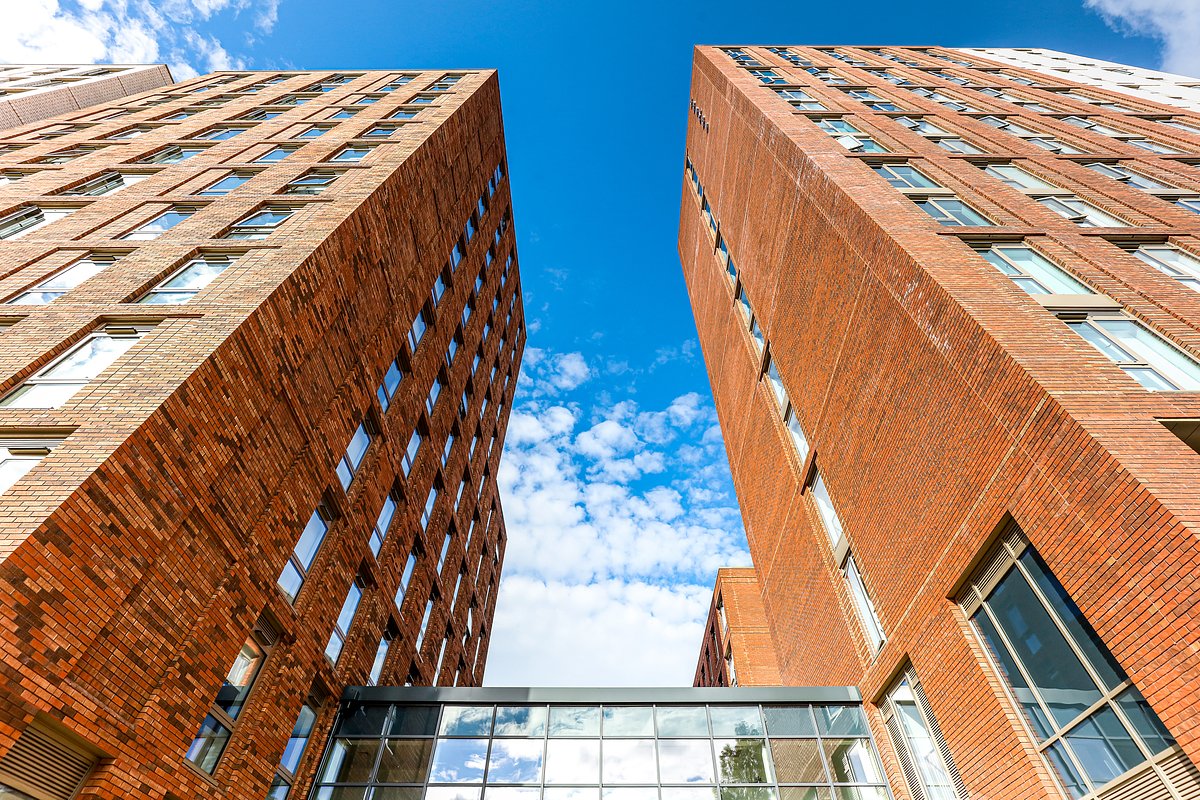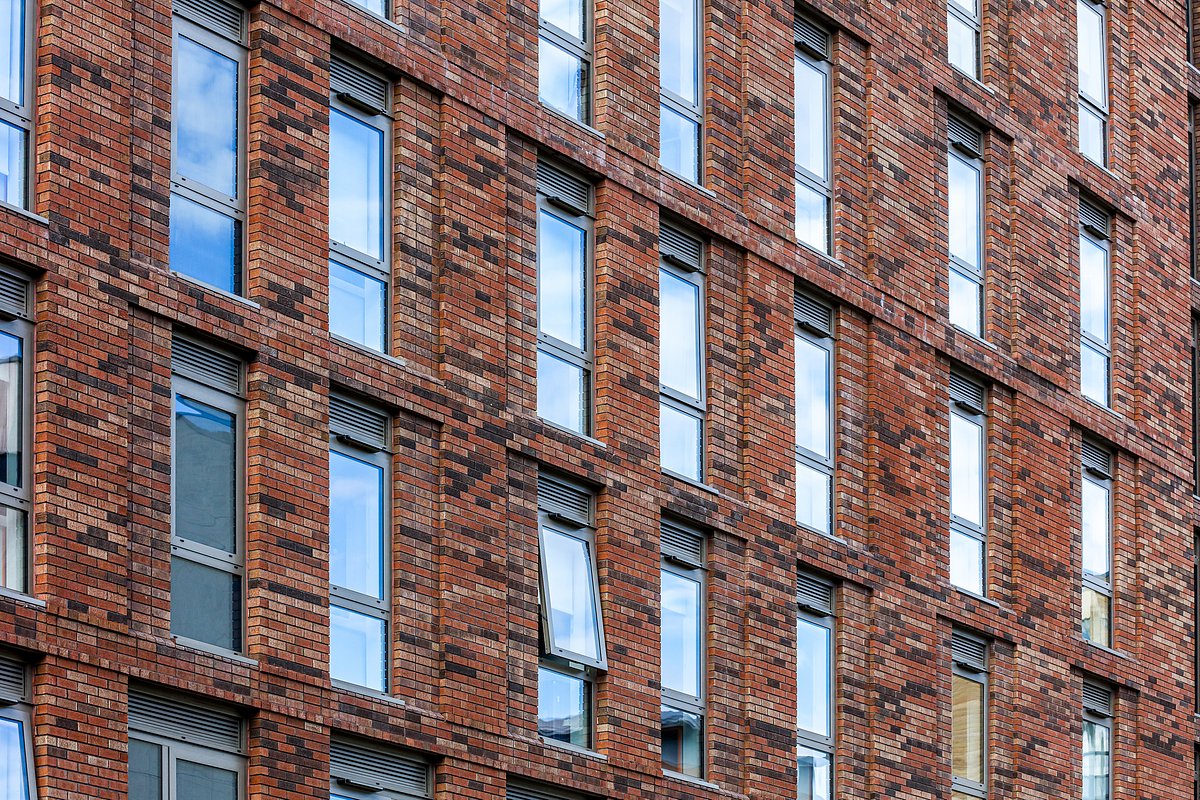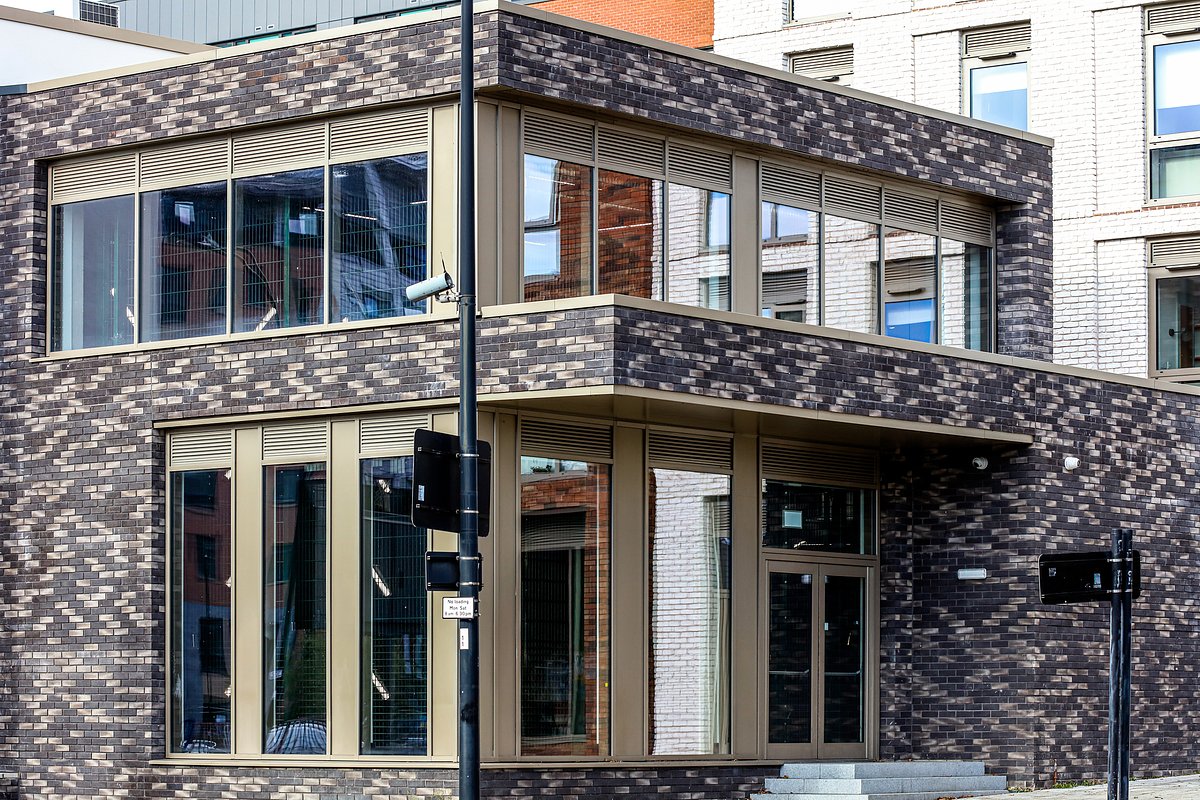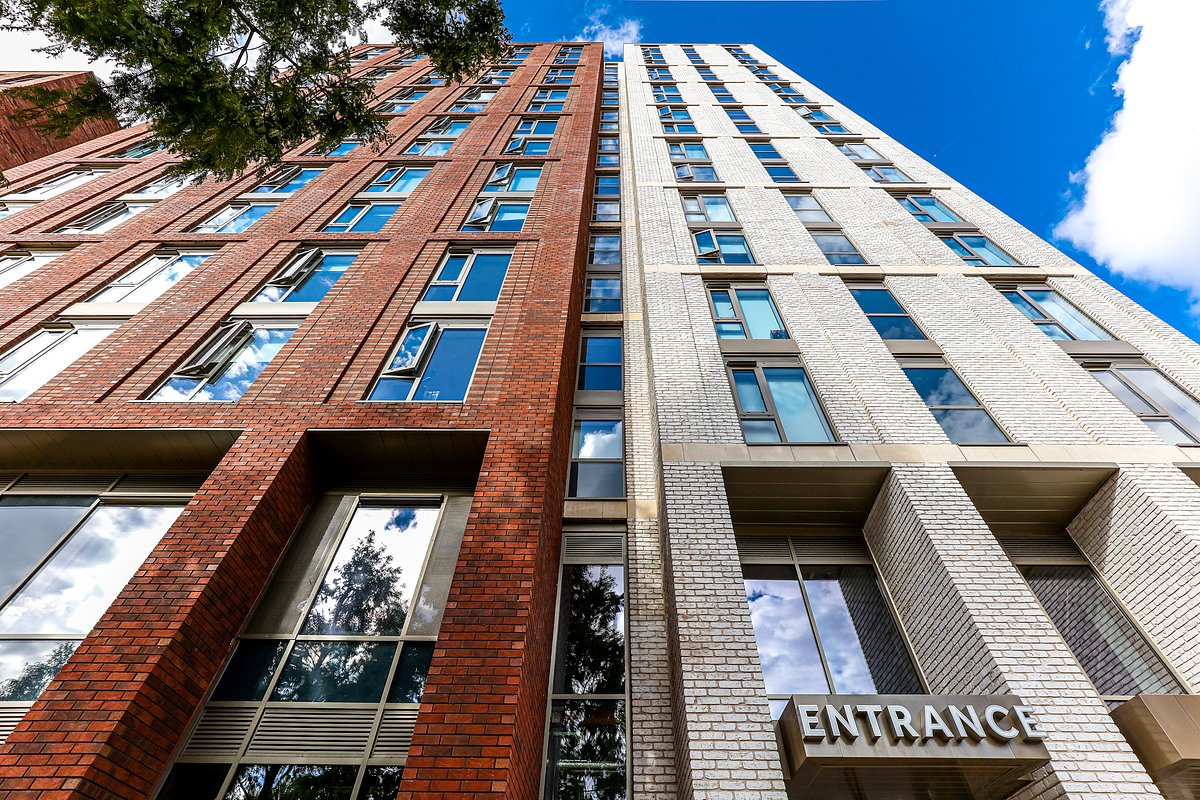 Cosmos is a new 864-unit student accommodation complex located at Fitzwilliam Street, Sheffield in close proximity to the University of Sheffield and Sheffield Hallam University. Cosmos will offer residency to students of both facilities, providing a range of rooms from studio apartments to shared en-suite apartments. The development consists of four tower blocks, ranging in scale from six-to-17 storeys.
Designed by architects Corstorphine + Wright, and engineers Shear Design, each concrete-frame building features a full brick façade. Working alongside the main contractor ISG, and brickwork contractor, Marlborough Brickwork, Leviat supplied its Ancon MDC Masonry Support System at every level to support the brick plinths, recessed brick panels and picture box brick surrounds. The Ancon MDC Masonry Support System is fixed back to the concrete frame, providing the structural connection between the concrete structure and brick façade, thus reducing the load of the façade and distributing it throughout the structure.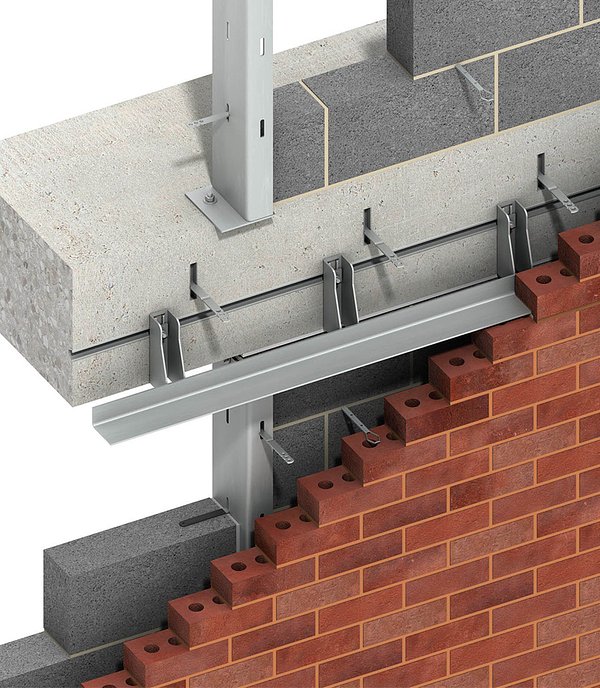 Commenting on the project, Daniel Vaughan, Project Manager at Leviat said, "We collaborated with ISG and the design team throughout the project. Each of the four blocks had a different brick arrangement at the horizontal movement joint location, therefore it was important to streamline the design as much as possible. Using our specialist modelling software we were able to create a 3D visualisation of a sample panel that the design team could approve prior to detailing which would cover all scenarios irrespective of what brick head detail was used"
Ancon MDC Support Systems are designed to suit the specific cavity width and masonry load at each location, ensuring that they suit each project.
As part of a bespoke design service, Leviat modelled a typical double support angle window arrangement at early stages of the project, demonstrating how the top angle would support the differing brick planes. Once all parties agreed on the detail, Leviat produced a sample piece which was then delivered to site so the main contractor could ascertain the manual handling and weight of the unit. The sample piece also served as a mock-up panel for the main contractor to use for the fire barrier compliance approval. Leviat employed a continuous angle and welded brackets, fixed with bolts to support the load of the brick façade. Due to the location of the brackets and angles, the fire barrier had to be cut and packed around the steelwork to gain approval.
The Ancon MDC Bracket Angle Support System is a simple and effective solution for supporting façades. This system can carry over 8 metres of brickwork and accommodate any width of cavity from 50mm in its standard form. The brackets are welded to the angle and the material content of both components is optimised, ensuring that the most economic solution is designed.
Commenting on the project, Carl Barrow, Project Leader at Marlborough Brickwork said

"Leviat worked in a positive and collaborative way with Marlborough Brickwork. This ensured the design, manufacture and supply ran smoothly throughout each stage, allowing us to successfully deliver this project on schedule. Leviat's Daniel Vaughan was always approachable and professional giving both assistance and advice throughout the entire process up to the final delivery of the project."
Now complete, these buildings will provide accommodation for students studying in Sheffield, where they can enjoy amenities such as on-site libraries, communal courtyards and landscaped terraces.
Related Links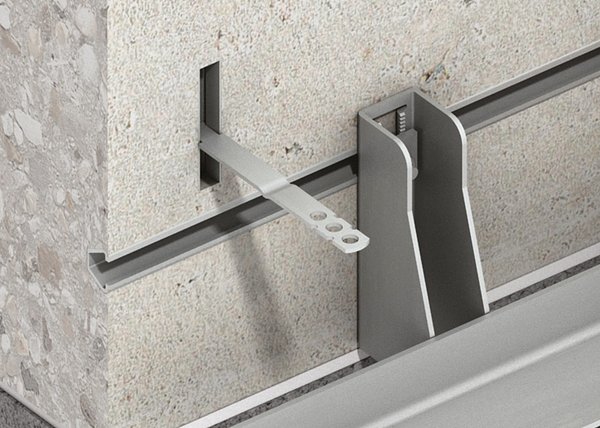 Ancon MDC Bracket Angle Support Systems can carry over 8 metres of brickwork and accommodate any width of cavity from 40mm in its standard form.
As a future-oriented, innovative company Leviat focuses on the ever-changing requirements of the industry, and our latest development combines the portfolio of Ancon and Halfen Tension Systems to ensure we meet the individual requirements of our customers.
Materials, products and services define how our world is built and is why Leviat is gearing up to sponsor and showcase an incredible line-up of innovative solutions from its world leading range of connecting, fixing and anchoring products at Futurebuild 2023.