Ancon Isolan Balcony Connectors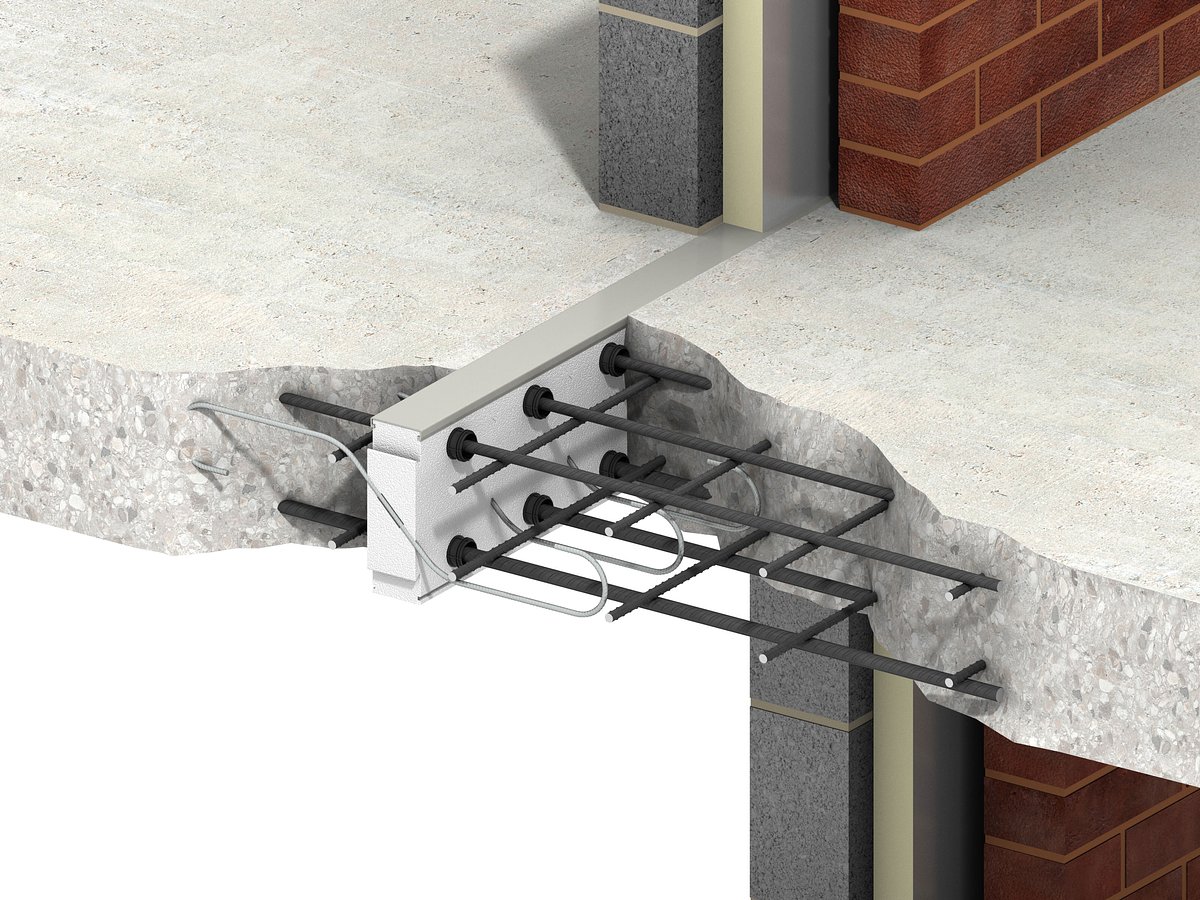 The simple solution to minimising cold bridging at balcony connections.
Isolan connectors from Ancon join external concrete balconies to internal concrete floor slabs. Used to minimise cold bridging, this system provides continuity to the thermal insulation of the building envelope.
Standard Isolan systems comprise, simply, rigid CFC-free polystyrene insulation and duplex stainless steel shear reinforcement. A unique cost-saving feature of Isolan is that conventional reinforcing bars are used to provide the system's tension and compression reinforcement.
Although new to the UK and Eire, the Isolan system has been used extensively across Austria and Switzerland for over 15 years. Hervé Poveda, Head of Ancon's Products for Structural Concrete Division says,
"The key to the popularity of Isolan is in its simplicity. When compared to systems in which tension and compression reinforcement must be purchased as integral components, this solution offers significant cost benefits, greater flexibility in concrete design and improved on-site handling."
"Following its success in Mainland Europe, Ancon launched Isolan in Eire at Plan Expo 06 and in the UK at Interbuild 2006. Feedback from engineers and contractors was 100% positive and initial installations soon followed."
New technical literature is now available from Ancon. Design graphs aid specification of the most appropriate Isolan system and the diameters of the shear, tension and compression reinforcement. Standard systems are available to suit most depths of cantilevered and simple supported balconies.
A one hour Continuing Professional Development seminar, entitled 'Structural Concrete Design: Continuity of Reinforcement at Construction Joints and Thermal Breaks', is available from Ancon engineers and features balcony connections.
For more information on the Isolan system please click here.
As a future-oriented, innovative company Leviat focuses on the ever-changing requirements of the industry, and our latest development combines the portfolio of Ancon and Halfen Tension Systems to ensure we meet the individual requirements of our customers.
Materials, products and services define how our world is built and is why Leviat is gearing up to sponsor and showcase an incredible line-up of innovative solutions from its world leading range of connecting, fixing and anchoring products at Futurebuild 2023.