Lord Lieutenant presents Ancon with Queen's Award for Innovation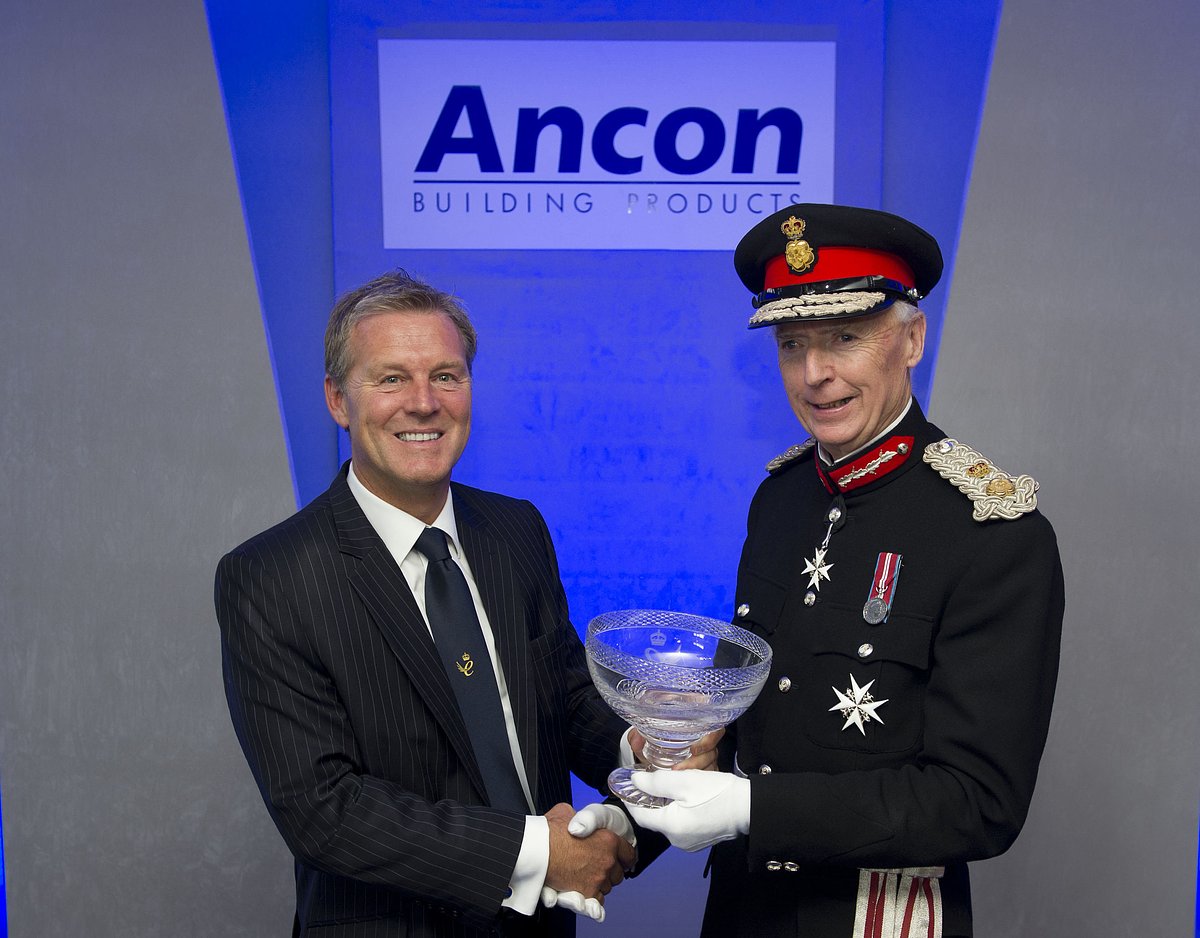 The Lord Lieutenant of South Yorkshire, Mr David Moody, has presented structural fixings specialist, Ancon, with the Queen's Award for Enterprise in Innovation, the highest accolade that any UK organisation can achieve for product development and innovation.
The 2012 Award was presented for Ancon's groundbreaking Lockable Dowel, an innovative component that is used to accommodate shrinkage and transfer load at joints in long-span concrete floors.
Ancon's engineered product has revolutionised the way that post-tensioned concrete frames are now constructed. It has completely eliminated the need for the time consuming one-metre wide 'pour strips' that were traditionally left between adjoining concrete slabs to allow for shrinkage, and which delayed completion of the structural frame by up to 12 weeks.
Speaking following the official Queen's Award presentation at the company's Sheffield Head Office on 4th October, Ancon Managing Director, Stuart Maxwell, said,
"To achieve this prestigious award we demonstrated that Ancon is not only innovative in its approach to solving problems for our customers, but that we have made significant advances in performance and commercial success over a number of years, and have achieved the highest level of excellence in every area of the company. It is confirmation that we are a world-class business in every sense."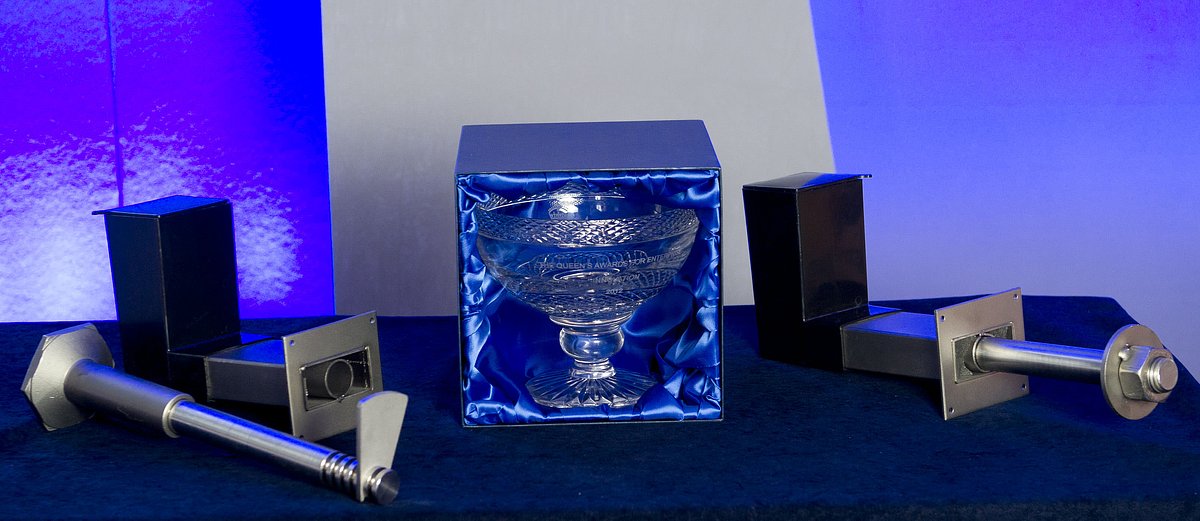 The Lockable Dowel system is just one of a range of innovative fixing solutions that Ancon markets worldwide through its operations in Switzerland, Austria, Germany, Australia and the United Arab Emirates, as well as via its UK business. Introduced to the concrete industry in 2007, the product is already enjoying outstanding sales across Europe, Australia and North America.
Commenting on the product's phenomenal success, Ancon Marketing Manager, Annabelle Wilson, said,
"Like many of the world's most successful inventions, the concept behind the Lockable Dowel is very simple. However, it has taken Ancon's market knowledge, engineering expertise and manufacturing excellence to turn it into the world-leading product that it is today."

"The Queens Award is the pinnacle of achievement for any business, and is all the more rewarding for Ancon and its employees as it comes in the same year that we are celebrating 130 years of continuous operation. Although market conditions are tough, Ancon certainly is in great shape and well positioned for sustained growth."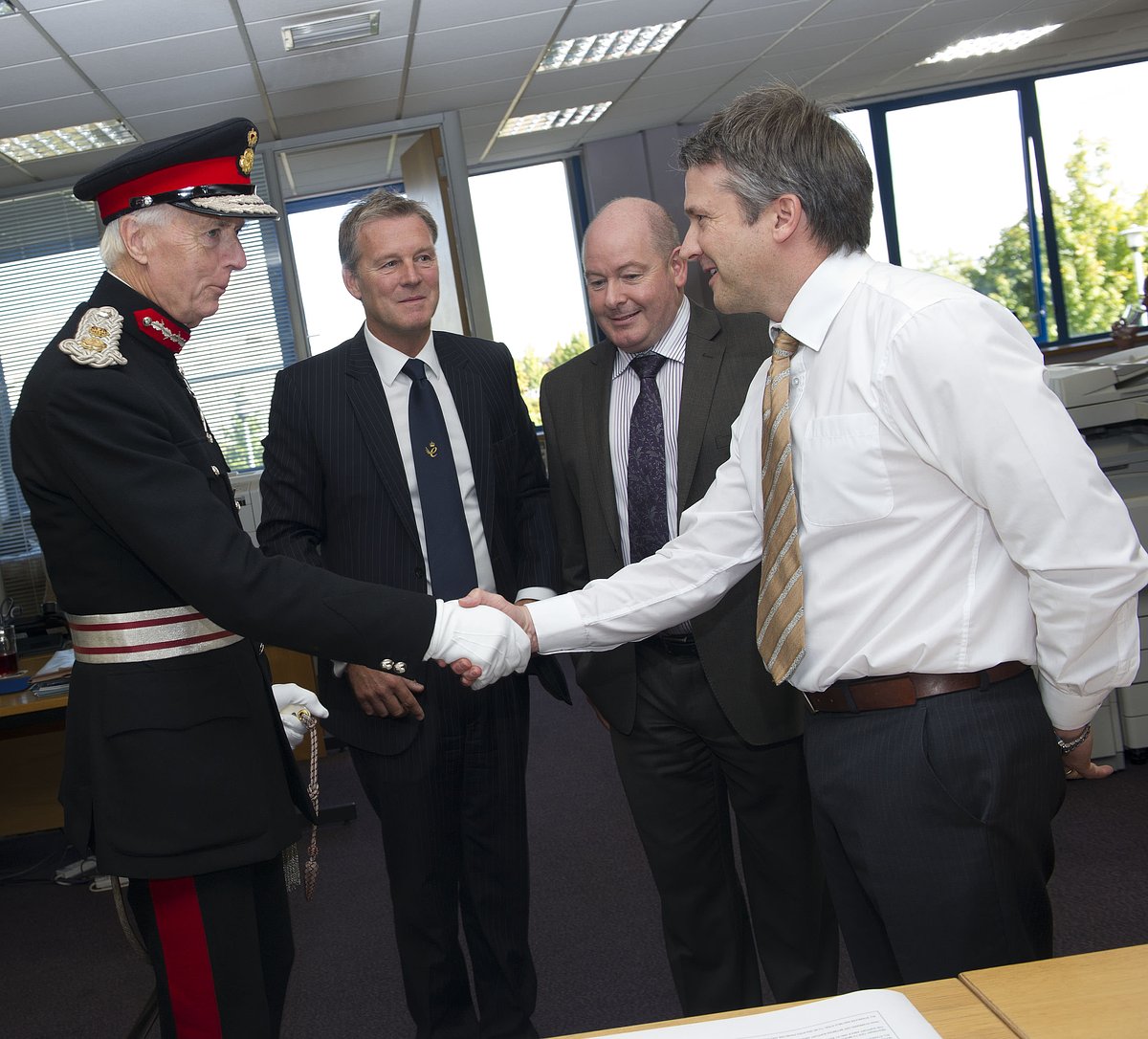 During a tour of the Sheffield site, the Lord Lieutenant was introduced to employees from across the business including production, design, sales and engineering, and shown many of the stainless steel structural fixings that have made Ancon a leading name in the construction industry.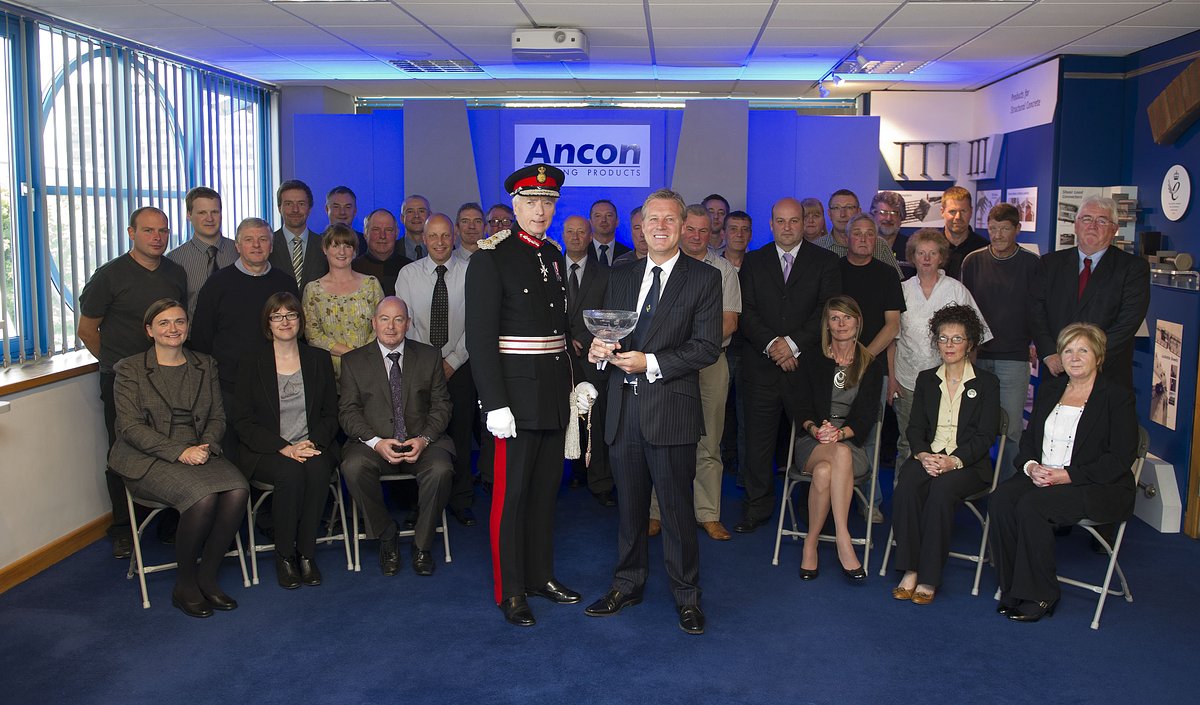 The official presentation which took place in the company's conference room was attended by 30 of the company's longest serving employees, with a combined service record of over 800 years. Despatch Supervisor Colin Beecher, the longest serving employee present on the day, with 33 years of service, accepted the Queens Award engraved crystal bowl on behalf of the business.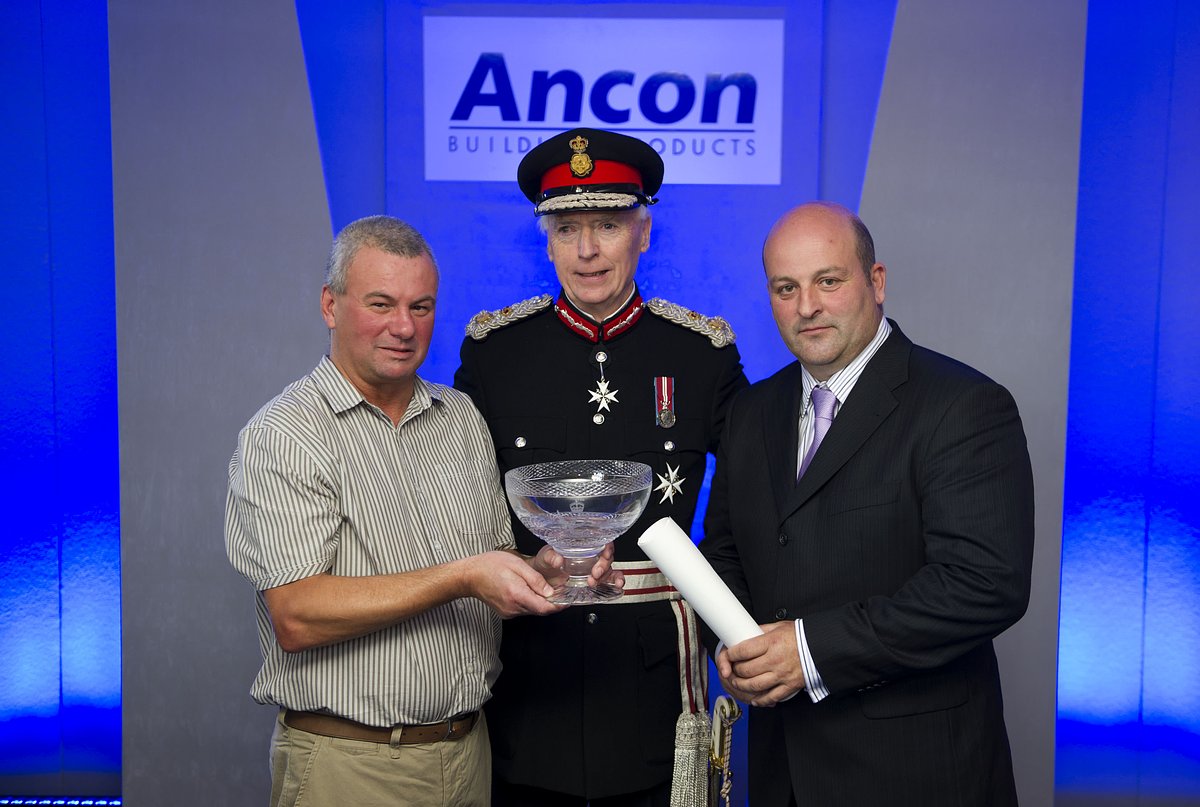 As a future-oriented, innovative company Leviat focuses on the ever-changing requirements of the industry, and our latest development combines the portfolio of Ancon and Halfen Tension Systems to ensure we meet the individual requirements of our customers.
Materials, products and services define how our world is built and is why Leviat is gearing up to sponsor and showcase an incredible line-up of innovative solutions from its world leading range of connecting, fixing and anchoring products at Futurebuild 2023.