Shear Connector Design Program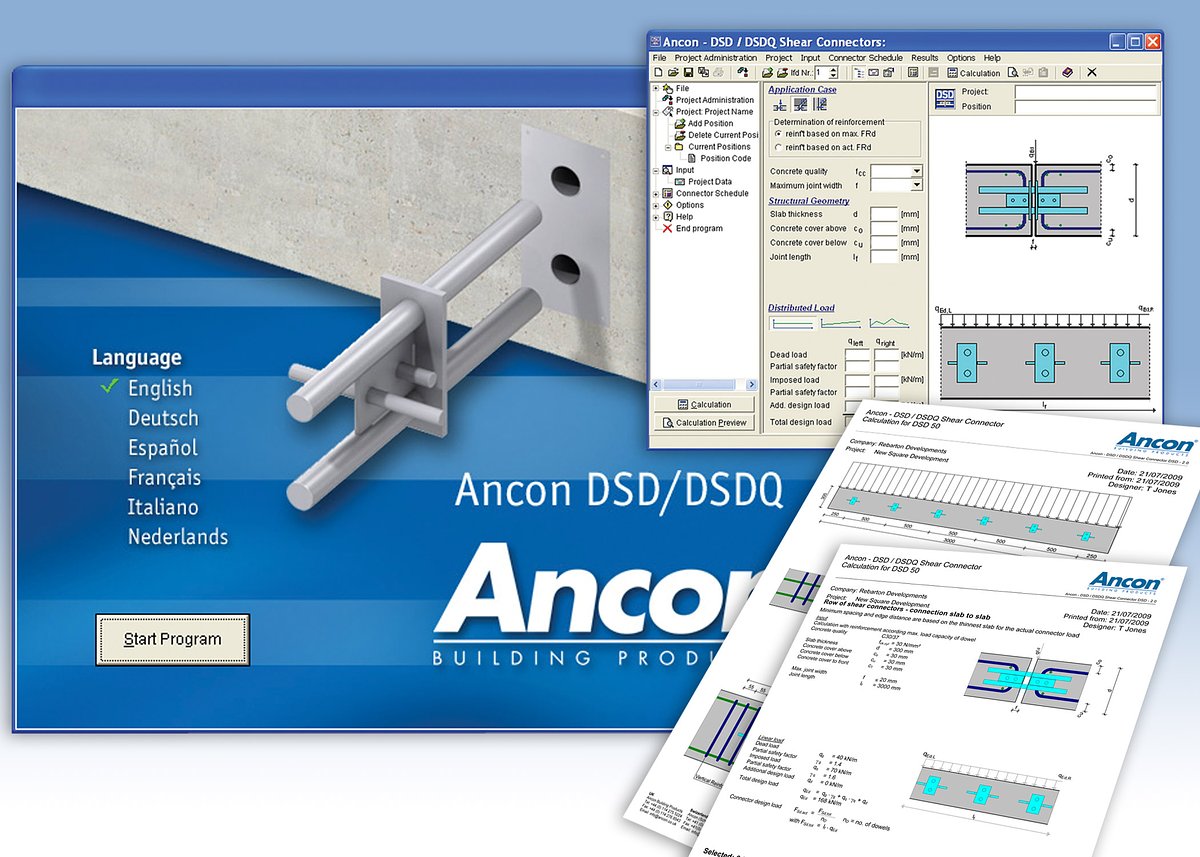 Click here to download the DSD Design Program.
Design Program for Ancon DSD/DSDQ Shear Connectors
Free software is available from Ancon that simplifies the design of movement joints in reinforced concrete.
For a given application, Ancon's design program will calculate the size and quantity of shear load connectors required, the edge distance and spacings at which they should be installed, and details of the local reinforcement.
Ancon DSD Shear Connectors are double dowel units and are more effective at both transferring load and allowing movement to take place than debonded single dowels. Visit the Shear Load Connector section for more information on the Ancon DSD.
Click here to download the program. Alternatively call Ancon on +44 (0) 114 275 5224 or email info@ancon.co.uk.
The program is multi-lingual and can be run in English, German, French, Italian, Spanish or Dutch.
Updated October 2011.
As a future-oriented, innovative company Leviat focuses on the ever-changing requirements of the industry, and our latest development combines the portfolio of Ancon and Halfen Tension Systems to ensure we meet the individual requirements of our customers.
Materials, products and services define how our world is built and is why Leviat is gearing up to sponsor and showcase an incredible line-up of innovative solutions from its world leading range of connecting, fixing and anchoring products at Futurebuild 2023.