One London Wall, London UK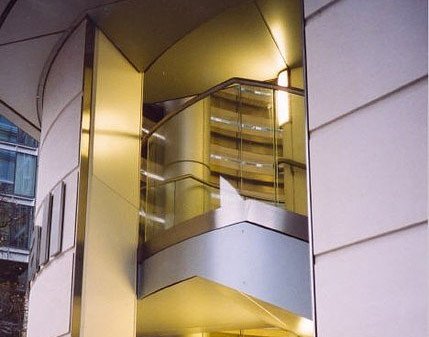 Stainless Steel Sections
Radiussed stainless steel sections from Ancon have been installed by Stirling Stone to support the rain-screen cladding on landmark office development, One London Wall.
The east side of this twelve storey development includes a stairway encased by curved stone panels. The stainless steel sections support the external stonework and are exposed on the internal face to create an attractive, architectural feature. Grade 316 Stainless Steel was specified for maximum corrosion resistance and each unit was polished with a satin finish to meet the demanding aesthetic requirements of the application.
These special stone supports were laser cut by Ancon to precise tolerances from stainless steel plate, rolled to the required radius and welded to form T-Sections. The units were supplied complete with fixing plates and bolts, and delivered to meet Stirling Stone's installation schedule.
One London Wall was designed by Foster and Partners. The stairway runs from ground level to the first floor and is used by hundreds of people each week. It connects with an overhead walkway that crosses London Wall and leads to the entrance of one of the capital's top tourist attractions, the Museum of London.

Related Products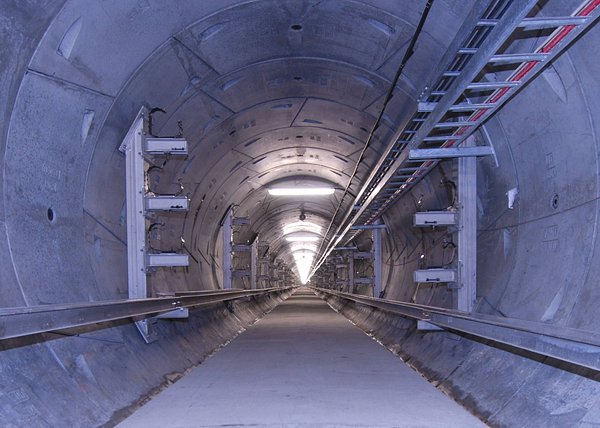 Leviat is a manufacturer of Ancon specialist products and has a wealth of experience in working with a range of types and grades of stainless steel.
As a future-oriented, innovative company Leviat focuses on the ever-changing requirements of the industry, and our latest development combines the portfolio of Ancon and Halfen Tension Systems to ensure we meet the individual requirements of our customers.
Materials, products and services define how our world is built and is why Leviat is gearing up to sponsor and showcase an incredible line-up of innovative solutions from its world leading range of connecting, fixing and anchoring products at Futurebuild 2023.