Ancon at the UK Concrete Show 2011
Ancon joined other leading Industry names and showcased its products at this new national event. Ancon's stand highlighted two new products which provide solutions for suspended and ground bearing concrete slabs.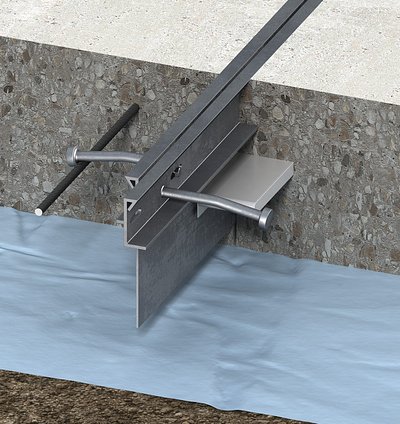 Ancon MultiJoint is an all-in-one armoured edge protection, concrete contraction and formwork solution for ground floor slabs. A unique patented top rail protects the concrete edge from damage by wheeled traffic and built in plate dowels transfer load.
The Lockable Dowel replaces the need for pour strips at temporary movement joints in post-tensioned concrete frames, significantly increasing the rate of construction. It allows initial shrinkage of the concrete to take place before the dowel bar is locked in position with epoxy resin. It has been recognised by both the Construction Products Association and Construct Concrete Structures Group for the site efficiencies it offers.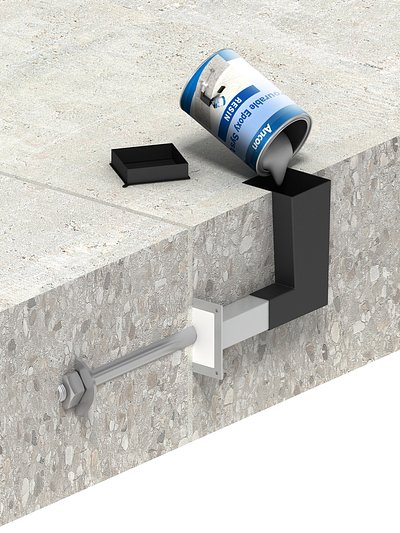 Other products for concrete-framed structures include the Ancon DSD – the original two-part, double dowel shear connector, Shearfix punching shear reinforcement, Eazistrip reinforcement continuity systems, Isolan insulated balcony connectors and a comprehensive range of threaded and mechanically bolted reinforcing bar couplers.
Ancon is also a specialist in fabricating stainless steels, supplying bespoke fixing solutions to major civil engineering projects worldwide.
As a future-oriented, innovative company Leviat focuses on the ever-changing requirements of the industry, and our latest development combines the portfolio of Ancon and Halfen Tension Systems to ensure we meet the individual requirements of our customers.
Materials, products and services define how our world is built and is why Leviat is gearing up to sponsor and showcase an incredible line-up of innovative solutions from its world leading range of connecting, fixing and anchoring products at Futurebuild 2023.