Ancon Hammer in Tie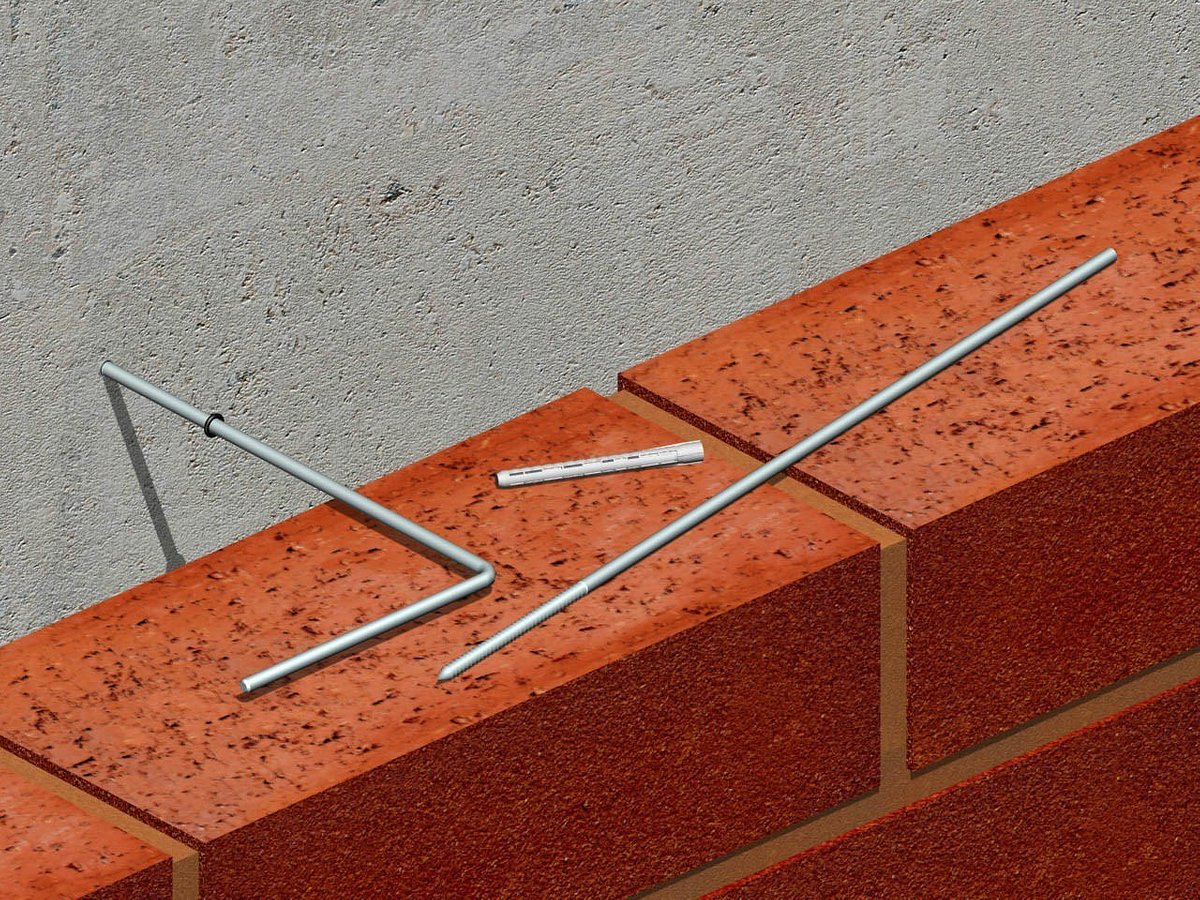 The Ancon Hammer-in Tie (HiT) is a fast and effective way of tying brickwork to concrete panels.
Use of the Ancon HiT reduces the variety of tie lengths required on site and speeds the rate of construction. It is available in a standard length of 310mm that suits all cavities up to 150mm and, unlike a conventional frame cramp, it does not require a mechanical fixing. The installation is simple: just drill, plug, hammer and bend to the correct length.
Once the plug is installed in the concrete, the Ancon HiT is inserted into a special installation tool, leaving its threaded end exposed. The tool is hammered until it is flush with the concrete, locating the thread in the plug. A neoprene 'O' ring is installed on the tie to prevent moisture crossing the cavity. Using the same tool and ensuring adequate embedment is achieved in the outer leaf, the tie is bent parallel to the brickwork.
The Ancon HiT has been independently tested and meets the requirements of DD140 as a Type 2 tie.
As a future-oriented, innovative company Leviat focuses on the ever-changing requirements of the industry, and our latest development combines the portfolio of Ancon and Halfen Tension Systems to ensure we meet the individual requirements of our customers.
Materials, products and services define how our world is built and is why Leviat is gearing up to sponsor and showcase an incredible line-up of innovative solutions from its world leading range of connecting, fixing and anchoring products at Futurebuild 2023.