Ancon sponsors 'Holi the Elephant' in the Herd of Sheffield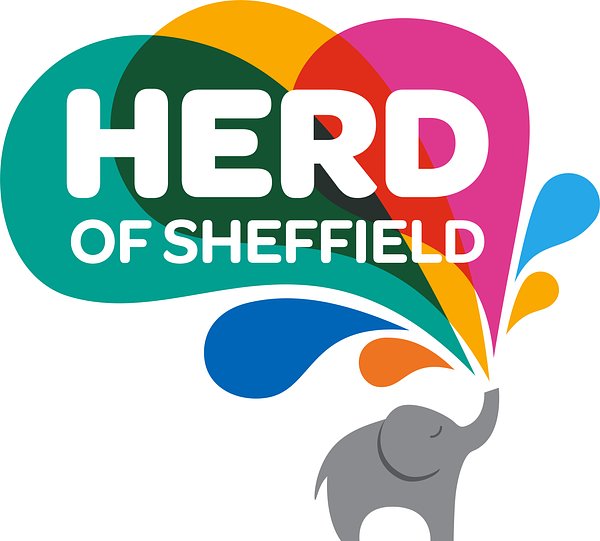 Ancon sponsored a unique elephant sculpture in an innovative public art event which enhanced the city's profile and provided much needed support for the local Children's Hospital.
The Herd of Sheffield, a Wild in Art event was brought to Sheffield by The Children's Hospital Charity. The event saw Sheffield overrun by elephants this summer, each in its own unique design, created by professional artists.
For 10 weeks from July to September 2016, the sculptures inhabited the city's streets, parks and open spaces creating a fun free art trail, open to everyone.
Double winner of the Queen's Award for Enterprise, Ancon brought a vibrant international flavour to the trail with their elephant 'Holi', inspired by India's famous Holi Festival or Festival of Colours, and created by Liverpool-based artist and illustrator, Sophie Green.
Sophie said
I was absolutely delighted to receive Ancon's sponsorship to bring my design to life. The Ancon marketing team chose Holi from all the designs available because they thought she best reflected the vitality of both their company and the city. I love the colourful design and can't wait to get started.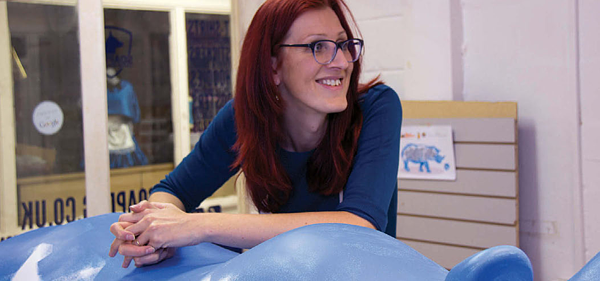 Designed to showcase Sheffield and its unique heritage to locals and visitors alike, the trail was free to follow and best enjoyed with the aid of a special interactive event App that recorded your visit to each elephant and provided exclusive access to a range of special offers.
At the end of the event, Holi and the rest of her herd were auctioned off individually to raise money for The Children's Hospital Charity, creating a lasting legacy for the city.
Watch Holi at the Herd of Sheffield Auction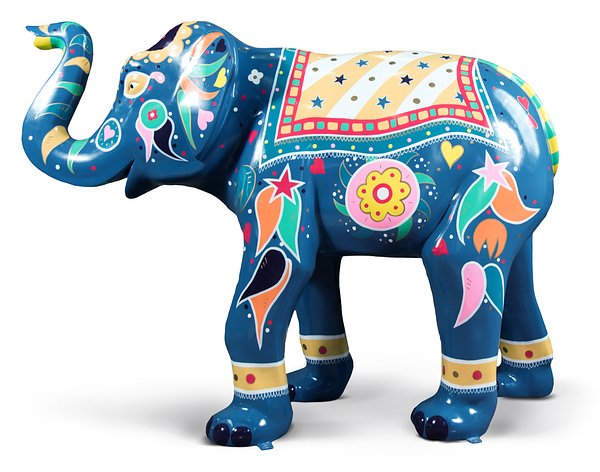 Ancon Marketing Executive, Laura Stanley, who worked with the event organisers to help ensure the event was a huge success for both the city and the charity, said
As a company that thrives on innovation, Ancon is used to turning novel ideas into commercial successes and is keen to support new initiatives that benefit the local community. Ancon employees have already raised over £25,000 through fund-raising activities for The Children's Hospital Charity and were delighted to continue their support with the sponsorship of Holi the Ancon Elephant.

We urged our staff, our customers and our suppliers to really get behind this unusual local event to ensure it created a significant and lasting impact on the hospital and our home city.
Clare Collingworth Account Manager at the Herd of Sheffield said;
We are really pleased that Ancon joined the herd and helped to bring the project to life. With their support we can create a lasting legacy for the hospital – one of just four stand-alone children's hospitals in the UK. We can provide life-saving equipment to help children from across the UK and beyond get better more quickly in a hospital designed with them in mind.
As a future-oriented, innovative company Leviat focuses on the ever-changing requirements of the industry, and our latest development combines the portfolio of Ancon and Halfen Tension Systems to ensure we meet the individual requirements of our customers.
Materials, products and services define how our world is built and is why Leviat is gearing up to sponsor and showcase an incredible line-up of innovative solutions from its world leading range of connecting, fixing and anchoring products at Futurebuild 2023.