Ancon visits Buckingham Palace to celebrate Queen's Award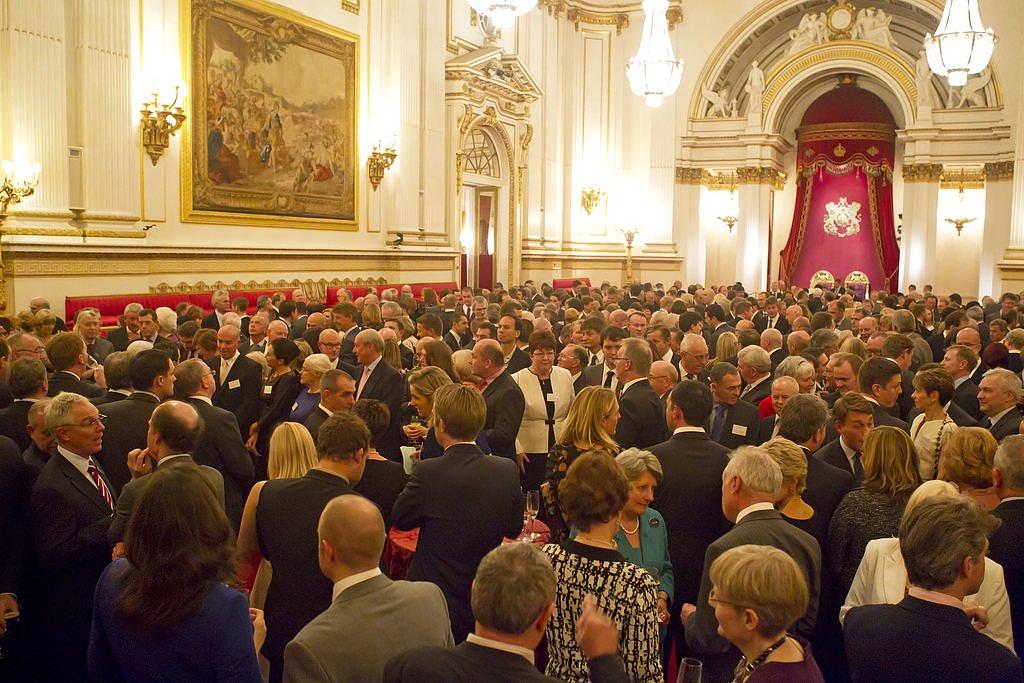 Ancon has been honoured at a royal reception at Buckingham Palace in celebration of its achievement in winning the 2012 Queen's Award for Enterprise in Innovation.
At the invitation of Her Majesty The Queen, Ancon Managing Director, Stuart Maxwell, and Marketing Manager, Annabelle Wilson, attended the special Champagne reception on 13th November in the glorious surroundings of the Palace Ballroom, where they were joined by representatives of the other 2012 award-winning companies.
The prestigious event was hosted by HM The Queen and HRH The Duke of Edinburgh, along with HRH The Earl of Wessex and HRH Prince Michael of Kent, underlining the importance attached to a Queen's Award which celebrates outstanding achievements by UK businesses.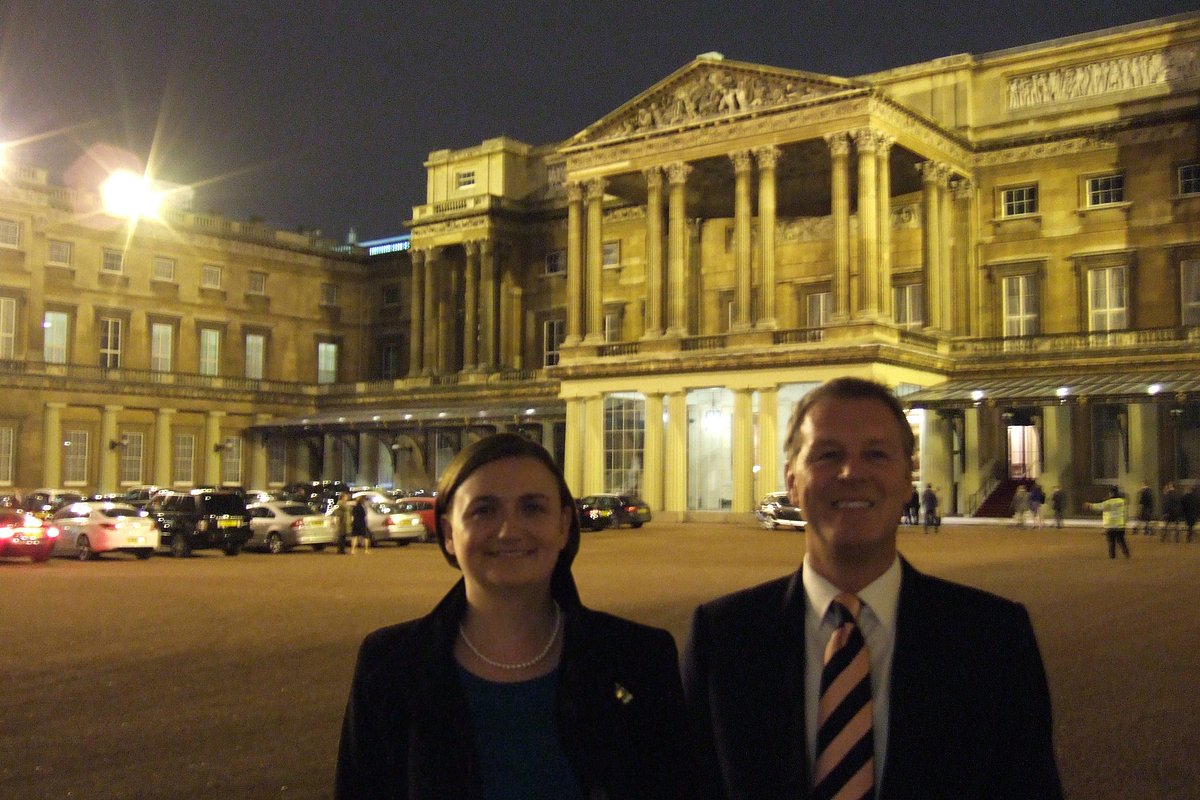 Ancon won the coveted award for its ground-breaking Lockable Dowel, an innovative component that has changed the way in which many concrete buildings are now constructed – simplifying design, improving safety and reducing build times and costs.
The Award was officially presented to Ancon in October by the Lord Lieutenant of South Yorkshire, Mr David Moody, and the Palace reception gave Her Majesty the opportunity to meet and congratulate all of the winning companies at first hand.
Speaking following the reception, Stuart Maxwell said
It was a real honour to be invited to Buckingham Palace to meet The Queen and The Duke of Edinburgh, who was particularly impressed with the way Ancon has used new products to expand into overseas markets.
Standing in the Palace ballroom as an invited guest of our Royal family, alongside fellow representatives of the UK's most successful companies, was a very proud moment indeed. A Queen's Award is the highest corporate accolade there is, and confirms Ancon is a world-class business.
Annabelle Wilson also welcomed the rare opportunity to attend a Royal reception and said
It was a great personal privilege to represent all Ancon employees at this event, held amid the splendour of Buckingham Palace and hosted by The Queen in her Diamond Jubilee year. It was a truly amazing and unforgettable experience.
A Queen's Award recognises outstanding achievement and corporate excellence. It is a fitting reward for Ancon's continuous long-term investment in Innovation and Business Improvement programmes.
As a future-oriented, innovative company Leviat focuses on the ever-changing requirements of the industry, and our latest development combines the portfolio of Ancon and Halfen Tension Systems to ensure we meet the individual requirements of our customers.
Materials, products and services define how our world is built and is why Leviat is gearing up to sponsor and showcase an incredible line-up of innovative solutions from its world leading range of connecting, fixing and anchoring products at Futurebuild 2023.