Ancon Wall Tie named in Thin-Joint Robust Detail
Robust Detail E-WM-10
Separating Wall – Cavity Masonry (thin joint)
Wall Construction:
Aircrete thin-joint system and two leaves connected by stainless steel wall ties
Wall Finish:
Render and Gypsum-based board mounted on mortar dabs
Robust Details Ltd has launched E-WM-10: a 'robust detail' covering the build of thin-joint separating walls in which the two masonry leaves can be joined by Staifix HRT4 wall ties from Ancon.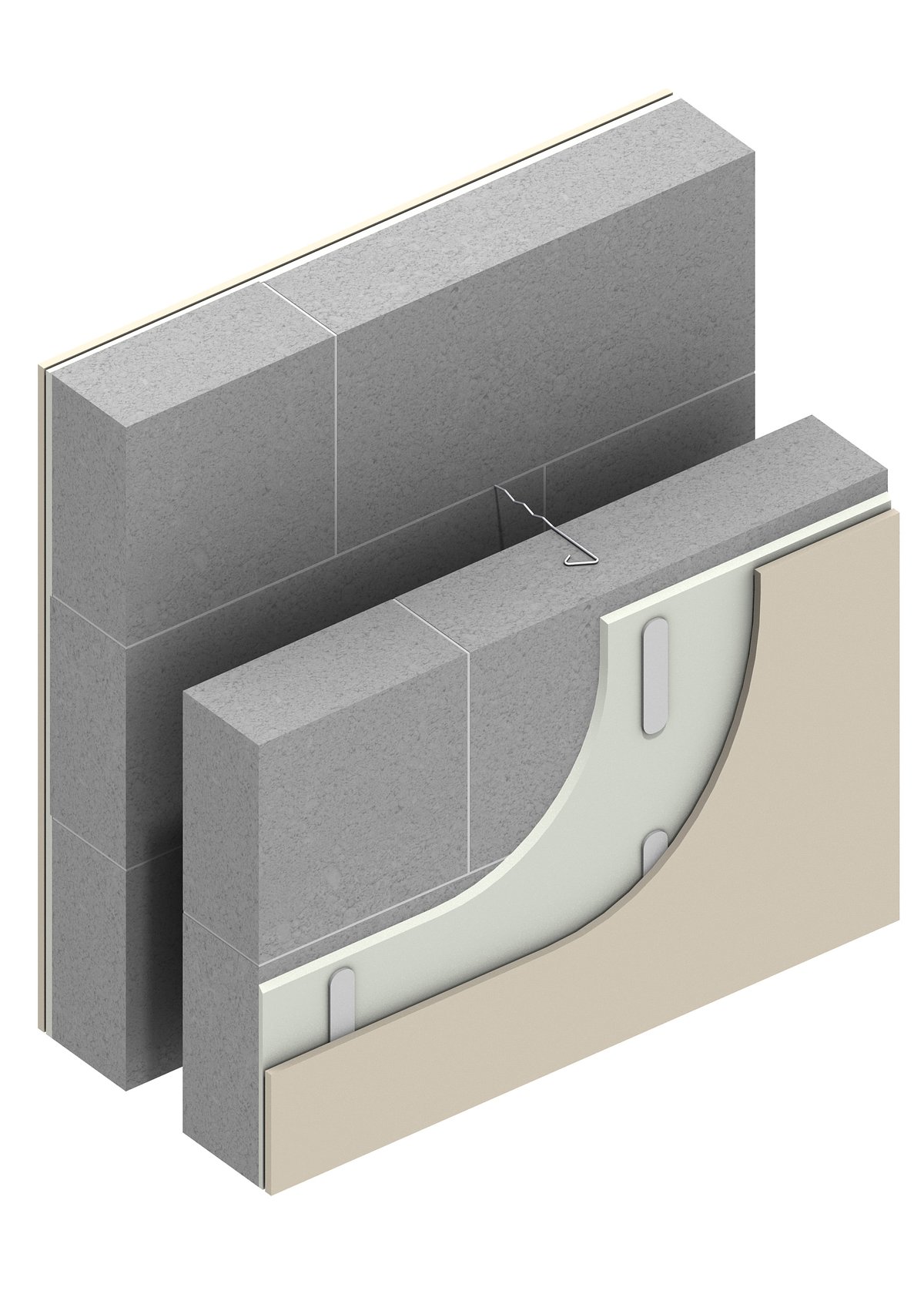 Robust Details Ltd assesses and approves separating wall and floor constructions, for use in new build attached dwellings, which are capable of consistently exceeding the performance standards of Approved Document E. No tie other than the Staifix HRT4 is approved for both thin-joint and traditional blockwork separating walls.
Under the provisions of the Building Regulations, use of the Robust Details scheme negates the need for mandatory pre-completion sound testing when constructing new attached dwellings. Contractors can implement these build methods to avoid expensive test procedures and any site delays and costs associated with rectifying structures which fail to comply with the performance requirements.
The Staifix HRT4 wall tie is manufactured by Ancon and is readily available from builders' merchants and other specialist distributors throughout the UK. It is value-engineered from high tensile wire giving it the slender profile required to fit in a 'thin joint'.
Furthermore, independent tests have proven the HRT4 tie has a measured dynamic stiffness of <4.8MN/m3 at a cavity of 50-100mm and 125mm, making it a 'Type A' tie and therefore suitable for use with all current Robust Details for cavity masonry separating walls, whether traditional or thin-joint blockwork. Ties should be installed at a rate of no more than 2.5 per square metre.
The HRT4 is CE Marked and can be used in line with NHBC standards. It is available in lengths of 200mm, 225mm, 250mm and 275mm to suit cavities from 50mm to 150mm. (Robust Details cavity masonry separating walls require a cavity width of at least 75mm).
Cliff Fudge, Technical Secretary of the Aircrete Products Association which developed this latest detail for approval by Robust Details Ltd says:
The launch of E-WM-10 offers a solution for builders who prefer to use modern construction techniques, such as thin-joint blockwork, and provides reassurance that they are meeting sound regulations.
Amended May 2009.
As a future-oriented, innovative company Leviat focuses on the ever-changing requirements of the industry, and our latest development combines the portfolio of Ancon and Halfen Tension Systems to ensure we meet the individual requirements of our customers.
Materials, products and services define how our world is built and is why Leviat is gearing up to sponsor and showcase an incredible line-up of innovative solutions from its world leading range of connecting, fixing and anchoring products at Futurebuild 2023.