AnconOptima: Standard Masonry Support System
Setting New Standards in Masonry Support
The Industry's growing emphasis on speed of construction has led to the development of a new masonry support system consisting entirely of standard components.
Ancon has designed the standard AnconOptima system to be more adjustable and considerably faster to install than traditional bespoke systems with welded brackets. AnconOptima comprises short lengths of angle and a range of interchangeable brackets to easily accommodate variations in the line of the structural frame. Subject to the type of fixing used, brackets can be changed on site to cater for cavity widths from 60mm to 150mm. A locking wedge ensures the correct contact is achieved between angle and bracket.
Tony Watkins of Specialist Installer, Prefix Gauge Systems says
"Welded systems are supplied in various lengths. Some sections can be up to 3 metres long which prove difficult to position and to negotiate around scaffolding".
The installation of AnconOptima is less problematic.
"AnconOptima is definitely quicker to install. The separate brackets and angles are much easier to handle and to move around site. Horizontal tolerance in the bracket position allows holes in steelwork to be predrilled saving considerable setting out time. Discrepancies between designed cavities and actual conditions on site are easily overcome by a change of bracket depth" says Tony.
AnconOptima simplifies the total supply process. The system is specified from simple load/cavity charts and is available from stock. The system is not specific to any one site allowing contractors to use excess items on other projects.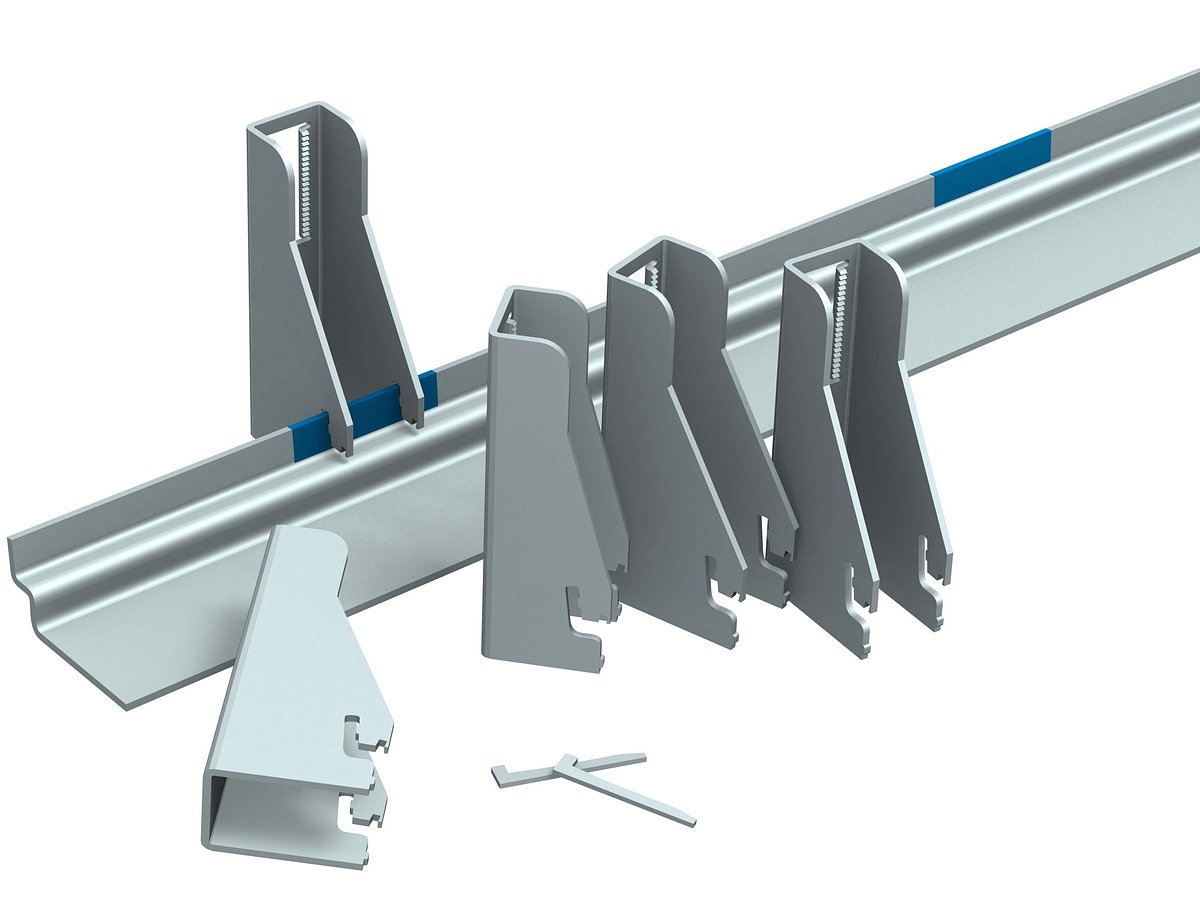 As a future-oriented, innovative company Leviat focuses on the ever-changing requirements of the industry, and our latest development combines the portfolio of Ancon and Halfen Tension Systems to ensure we meet the individual requirements of our customers.
Materials, products and services define how our world is built and is why Leviat is gearing up to sponsor and showcase an incredible line-up of innovative solutions from its world leading range of connecting, fixing and anchoring products at Futurebuild 2023.