Changing Wall Tie Regulations and New Products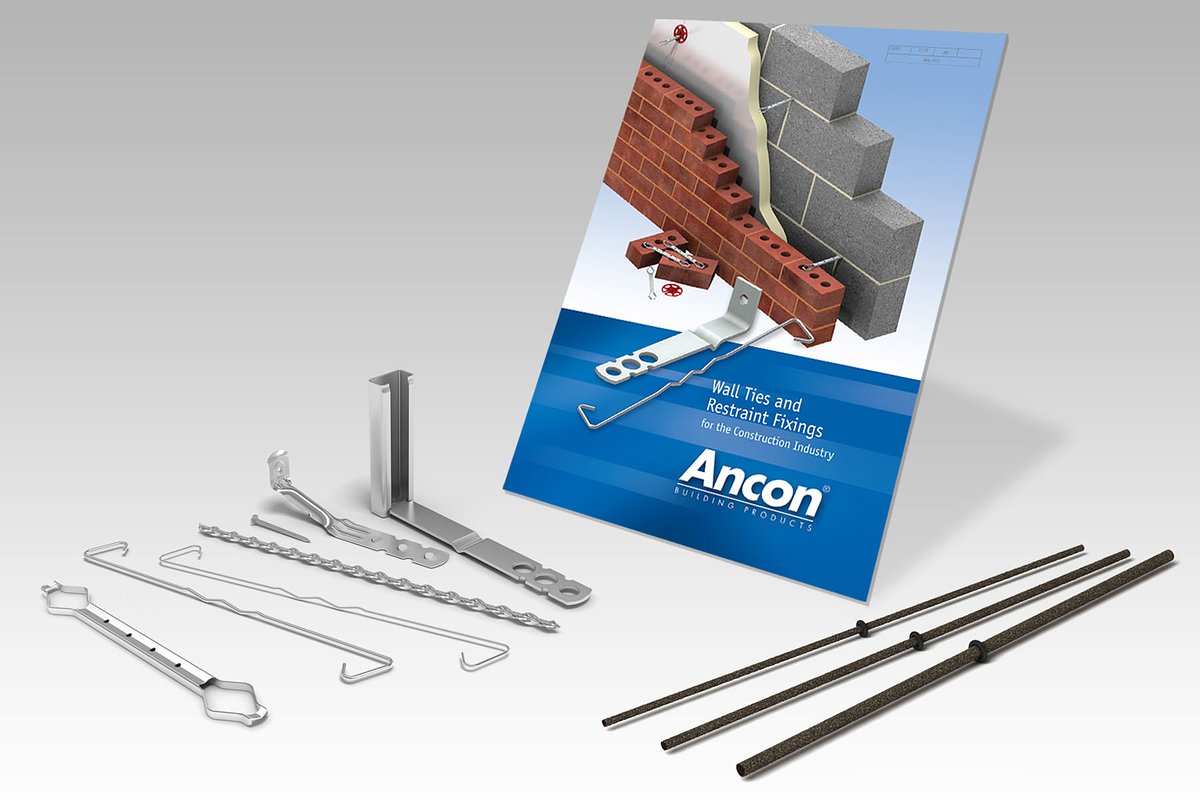 Ancon's Wall Ties and Restraint Fixings brochure has been updated to reflect changes in Industry Regulations and recent additions to the company's product range.
Luke Woollen, Design Services Manager at Ancon, explains the building code changes,
"Cavity wall ties should now be selected from the Types in PD 6697. This is a new Published Document for use with the masonry Eurocode EC6 and the latest wind code EC1. It replaces the British Standard BS 5628 which was the previous masonry code and is now withdrawn. Full information is given in our updated literature on how to select the most appropriate wall tie for your project, using the latest design code."
Ancon constantly reviews its product offering in line with market requirements and has recently extended its wall tie range.
The Staifix HRT4 275mm is a Housing Wall Tie for cavities from 126mm to 150mm. Unlike other 275mm ties, it complies with the stringent acoustic performance requirements of Part E of the Building Requirements for use in both internal and external cavity walls. Ancon now offers a Type A wall tie for internal separating walls with cavities of 50, 75, 100, 125 and 150mm.
The Staifix-Thor Helical TIM6 is a new hammer-in timber frame wall tie available in four lengths to suit cavities from 50mm to 150mm. This product accepts an Ancon insulation retaining clip and is therefore ideal for use where insulation is incorporated both in between the timber studs and in the cavity.
When describing the company literature, Annabelle Wilson, Ancon's Marketing Manager, says
The Wall Tie brochure is our most requested literature. Over 2000 copies are downloaded from our website each month, in addition to the hard copies we distribute. It is updated regularly to take account of range extensions and regulatory changes.

Our literature is designed not only to provide all the necessary information to allow product selection, but also as a good reference document for anyone involved in masonry construction.

Subscribers to our mailing list are the first to receive new product alerts.
Click here to download this literature. Alternatively, to request a hard copy please call us on +44 (0) 114 275 5224 or email info@ancon.co.uk.
To join our free E-news mailing list please click here.
As a future-oriented, innovative company Leviat focuses on the ever-changing requirements of the industry, and our latest development combines the portfolio of Ancon and Halfen Tension Systems to ensure we meet the individual requirements of our customers.
Materials, products and services define how our world is built and is why Leviat is gearing up to sponsor and showcase an incredible line-up of innovative solutions from its world leading range of connecting, fixing and anchoring products at Futurebuild 2023.