Leviat to exhibit at London Build 2021
Certain to make a major impact at this year's London Build exhibition (Olympia, 17-18th November 2021), is our Leviat stand. Leviat is a new name in the building industry, but a company with more than 275 years of combined construction experience behind it.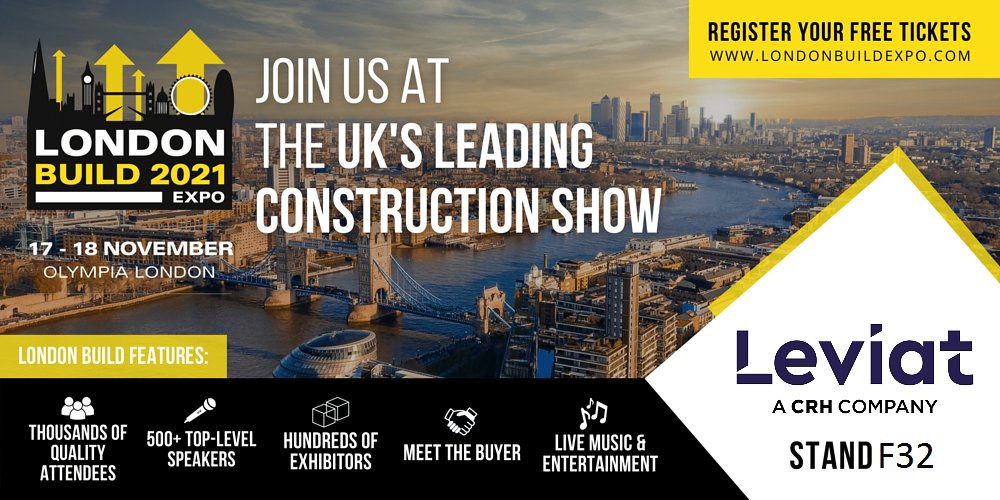 Formed in November 2020, Leviat brings together some of the world's most well established and most trusted connecting, fixing, and anchoring brands, including, in the UK, Ancon, Halfen, Helifix and Isedio. The latest innovative product developments from each of these brands will be showcased on our stand (F32).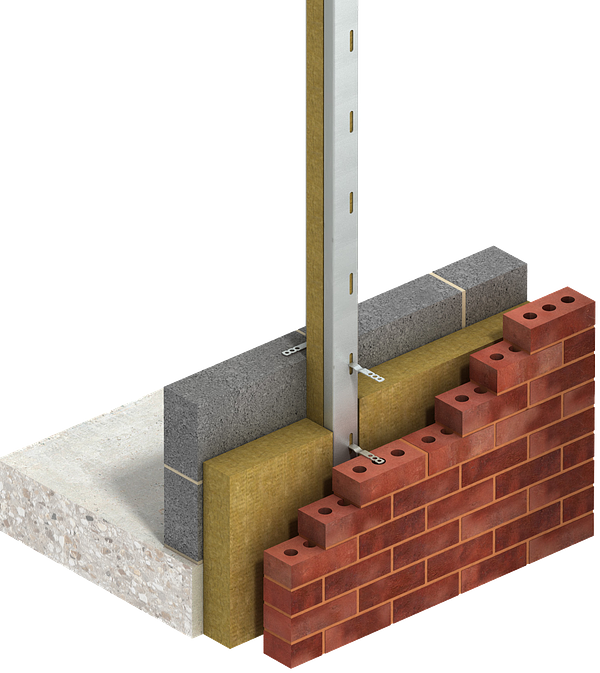 From the UK's market leading brand for stainless steel fabrications, masonry support systems and engineered concrete connections, we will be introducing the new Ancon Thermal Windpost, a revolutionary new engineered structural component designed to retain the thermal integrity of the building envelope in low energy constructions by cutting thermal transmission through the windpost span by up to 70%.
In response to the introduction of more stringent fire regulation for high rise buildings, Leviat will also be showcasing its range of thermally efficient high integrity Balcony Connectors, suitable for concrete-to-concrete and steel-to-concrete applications - Ancon Isotec, Ancon STS/STC and Halfen HIT. All have now been comprehensively thermally remodelled to comply fully with the latest fire standards.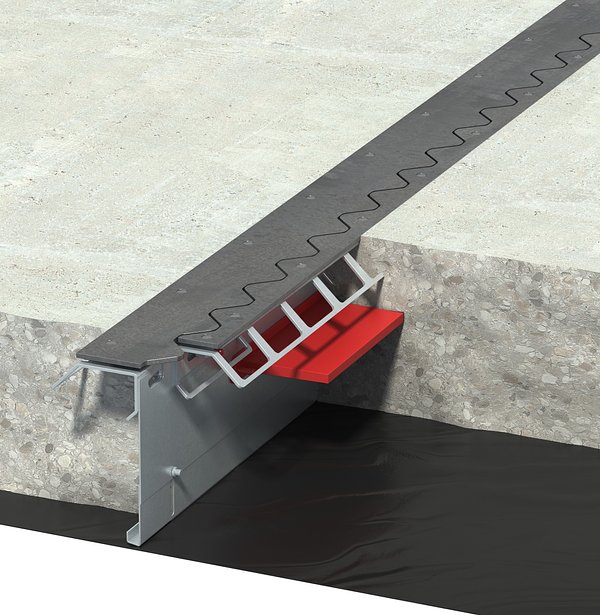 From Leviat's concrete jointing systems brand, Isedio, comes a product development for the new generation of mega-warehouses – an armoured edge protection solution to reduce damage and maintenance for high traffic areas of industrial concrete floors. Isedio ShieldJoint incorporates asymmetric top plates and trapezoidal split line suitable for even the smallest material handling equipment, thus eliminating the need for costly sealant, and reducing facility down time.
Completing our London Build 2021 line-up of innovative developments is Helifix SockFix, a mechanically grouted sock anchor system. These concealed, non-disruptive anchors help stabilise damaged masonry and preserve existing buildings in poor repair, as a more sustainable alternative to demolition.
This exciting line up of new products reflects Leviat's expertise, skills and reach across a very broad spectrum of construction and heralds the company's commitment to innovative construction which is, in every respect, better, safer, stronger and faster.
Find out more about the show by visiting the London Build website below:
Register here for your ticket:
London Build Ticket Registration
As a future-oriented, innovative company Leviat focuses on the ever-changing requirements of the industry, and our latest development combines the portfolio of Ancon and Halfen Tension Systems to ensure we meet the individual requirements of our customers.
Materials, products and services define how our world is built and is why Leviat is gearing up to sponsor and showcase an incredible line-up of innovative solutions from its world leading range of connecting, fixing and anchoring products at Futurebuild 2023.