Kings Dock Mill, Liverpool, UK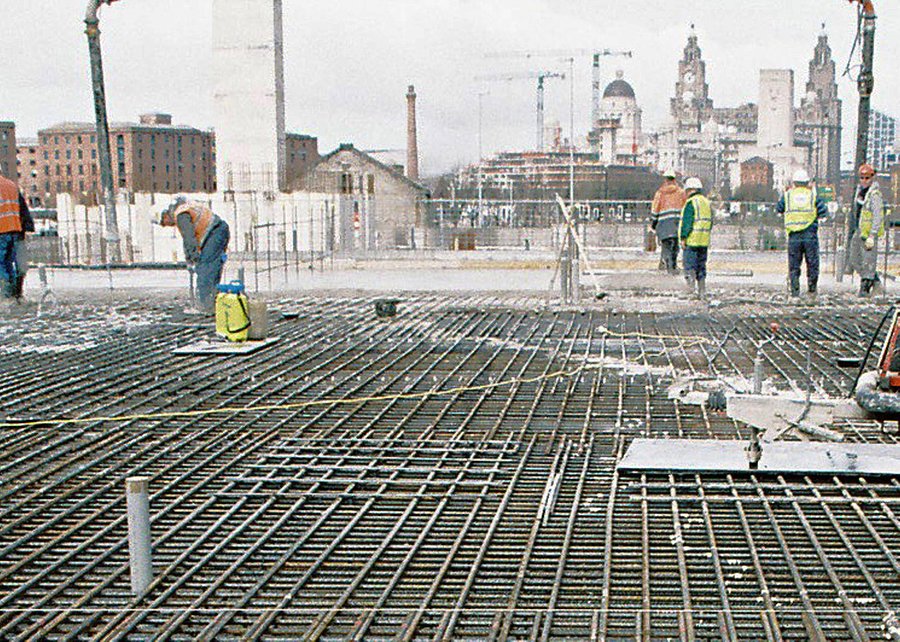 Shearfix Punching Shear Reinforcement
Ancon Shearfix steel studs are located around a column head or base to reinforce a concrete slab against punching shear.
The use of pre-fabricated stud and rail systems like Shearfix can accelerate both design and construction, when compared to site-assembled shear links.
The reduced fixing time is the main reason Ancon Shearfix has been installed by Adana Construction on the Kings Dock Mill Development in Liverpool.
The Site Manager for Adana said,
Our priority is the project schedule. The Shearfix system took just two people one day to place and secure on this whole floor. If we had used loose shear links they would have taken a team of people a week to install. The concrete pour is going ahead on schedule.
In some locations on this multi-storey, mixed-use development, the floor slabs are 700mm thick. Shear links of this length may have been particularly problematic to install and would have significantly increased congestion in an already heavily-reinforced slab.
Shearfix studs are supplied to site welded to rails at the appropriate spacing, so a number of studs are installed simultaneously, unlike shear links which are installed individually.
A Shearfix system comprises double-headed steel studs, hot forged to three times the diameter of the bar, welded to flat steel carrier rails. The rails are located in the slab around a column to a specified layout. Studs are manufactured in a variety of diameters and in virtually any length to suit the load and depth of the slab.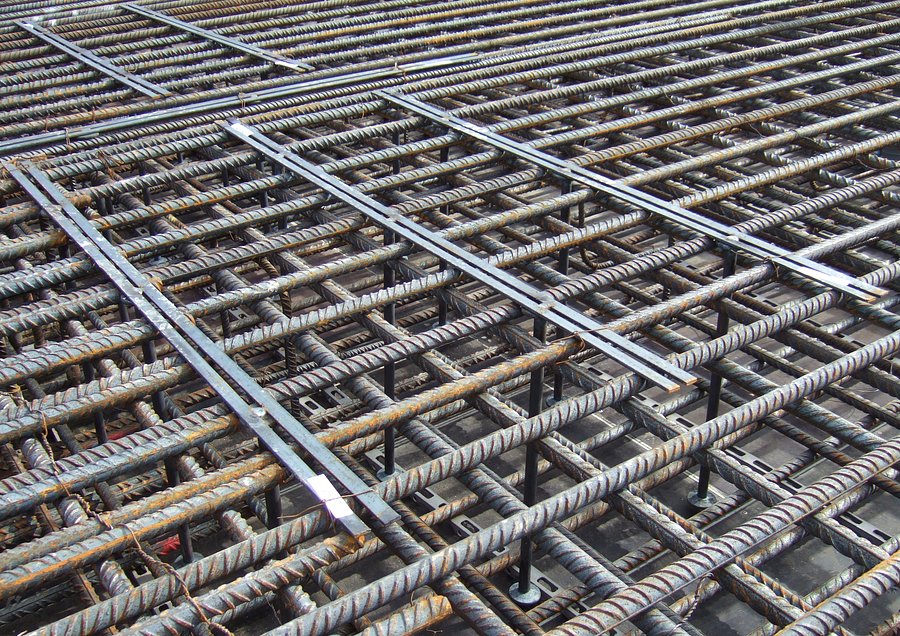 The quantity and dimensions of both studs and rails, the spacing and the layout are all determined by calculation. To simplify system design, Ancon provides free calculation software and other technical support services such as faxback design sheets.
Ancon software not only calculates the stud dimensions and spacing, it also generates a DXF file of the rail layout for each column, which is then easily inserted in to floor plans. The Ancon program has the unique feature of allowing designs to both orthogonal and radial rail layouts, which enables the user to select the most cost-effective rail layout i.e. least number of studs, for each column.
Related Products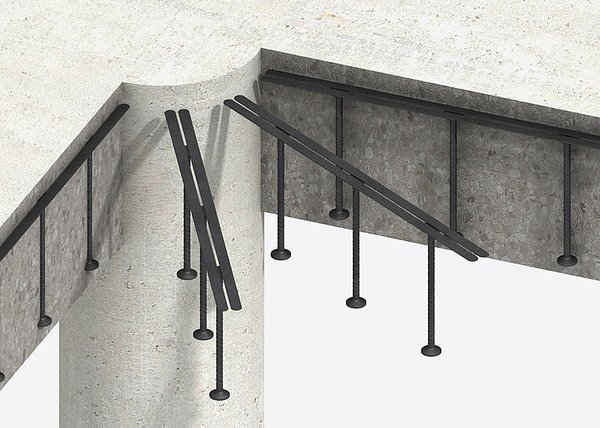 Used within a slab to provide additional reinforcement around columns, Ancon Shearfix is the ideal solution to the design and construction problems associated with punching shear.
As a future-oriented, innovative company Leviat focuses on the ever-changing requirements of the industry, and our latest development combines the portfolio of Ancon and Halfen Tension Systems to ensure we meet the individual requirements of our customers.
Materials, products and services define how our world is built and is why Leviat is gearing up to sponsor and showcase an incredible line-up of innovative solutions from its world leading range of connecting, fixing and anchoring products at Futurebuild 2023.