Office Development, Brisbane, Australia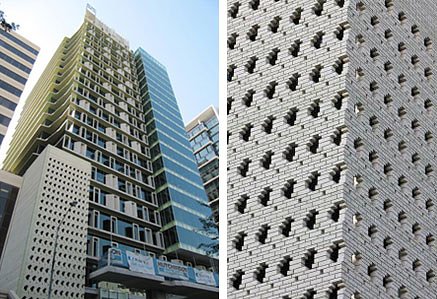 Ancon designed and manufactured a bespoke brick support system for this high-rise office development's most striking feature.
The impressive three-sided, perforated brick screen on the corner of the building is supported using Ancon MDC and Ancon CFA support systems fixed back to concrete and steel. The brickwork wraps around a bay projecting from the first level and rising to the fifth floor.
The image below shows where the Ancon CFA system was used, fixed back to the steelwork using Ancon Steelgrip bolts.

A range of other Ancon fixings were used to fix the support systems to the main structure and Ancon AMR Masonry Reinforcement was installed to strengthen the large masonry panels.
The 23-storey AM60 building is located in Brisbane's Central Business District. The environmental credentials of the building were proved in the design and awarded 5 Stars from the Australian Green Building Council's Green Star rating system.
Related Products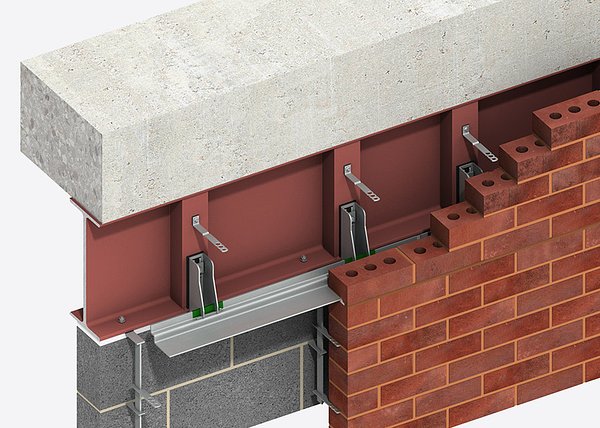 Brick, block or stone cladding on steel or concrete framed structures is normally supported by stainless steel masonry support systems.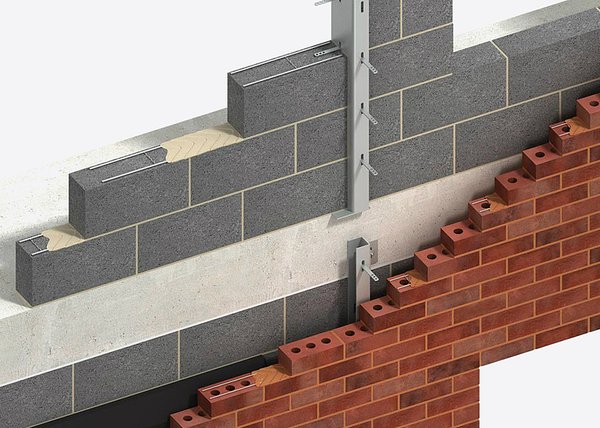 Ancon Masonry Reinforcement, otherwise known as Bed Joint-Reinforcement, improves the structural performance of masonry walls by providing additional resistance to lateral loads e.g. wind.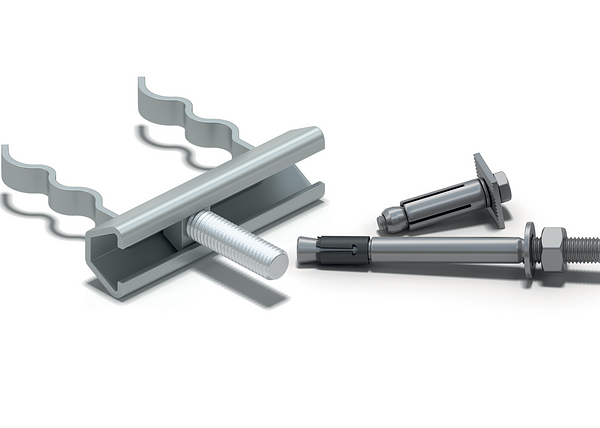 There are various methods of fixing to concrete or steel frames.
As a future-oriented, innovative company Leviat focuses on the ever-changing requirements of the industry, and our latest development combines the portfolio of Ancon and Halfen Tension Systems to ensure we meet the individual requirements of our customers.
Materials, products and services define how our world is built and is why Leviat is gearing up to sponsor and showcase an incredible line-up of innovative solutions from its world leading range of connecting, fixing and anchoring products at Futurebuild 2023.