TeploTie is the Wall Tie of choice for Aston Homes' latest energy-efficient dwelling
Ancon TeploTie wall ties have been installed by Aston Homes on Devon Cottage, a distinctive energy-efficient property in Cookham Dean, Berkshire.
Aston Homes creates desirable dwellings that minimise the use of natural resources and offer low-maintenance, sustainable living for residents. Designed by architect Richard Clark, Devon Cottage is a new super-insulated four bed detached family home which is in keeping with this corporate vision.
The property has been sympathetically designed with a brick façade to blend with the surrounding conservation area. The addition of rainwater harvesting and wood burning stoves enhance the sustainability of the home and the self-sufficiency of the occupants.
"At Aston Homes we combine solid traditional building techniques with modern technology to create properties that are built to last and built to preserve natural resources" says Jeremy Caine, Managing Director of Aston Homes.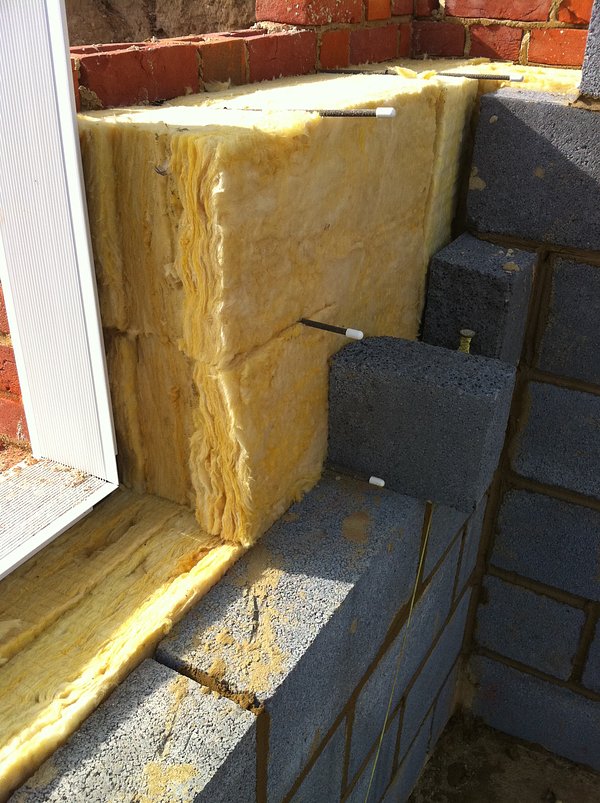 The masonry walls contribute to the energy efficiency of the property. The walls comprise a traditional brick external leaf, a 260mm full-fill cavity and a 140mm wide blockwork inner leaf.
The cavity is more than twice that of the average masonry build, demanding wall ties which are 400mm long, and Aston Homes began their search for a supplier.
"We found two Ancon wall ties long enough to accommodate the wide cavity in our Devon Cottage development" says Jeremy.
One was the Ancon Two-Part Tie made of stainless steel and the other was the TeploTie, manufactured from basalt fibres. The latter offers a lower thermal conductivity.

The TeploTie range is available in lengths up to 425mm so they are ideal for the Devon Cottage's wider wall construction, as well as its broader overall energy-efficient design.
The TeploTie forms part of Ancon's low thermal conductivity wall tie range. These products improve the energy efficiency of masonry cavity walls.

Like all fixings which cross the insulated cavity, wall ties can act as a thermal bridge allowing heat to escape from a building. The Ancon range minimises heat transfer and eliminates the need to install additional insulation to compensate for the effects of thermal bridging. TeploTie has a thermal conductivity of just 0.7W/mK and is therefore excluded from U-value calculation to EN ISO 6946.
Ancon supplies bright white end caps with TeploTie orders. These caps are temporarily located on the ties when they are left protruding from a part-built wall to alert site workers and visitors to their presence.
Devon Cottage is being constructed with the environment in mind and is using locally sourced materials wherever possible. Masonry walls and concrete floors increase thermal mass which will help to maintain stable room temperatures, and particular attention is being paid to the airtightness of the structure. These are all key elements in the design and build of sustainable, comfortable living environments and can be achieved easily with standard masonry construction techniques.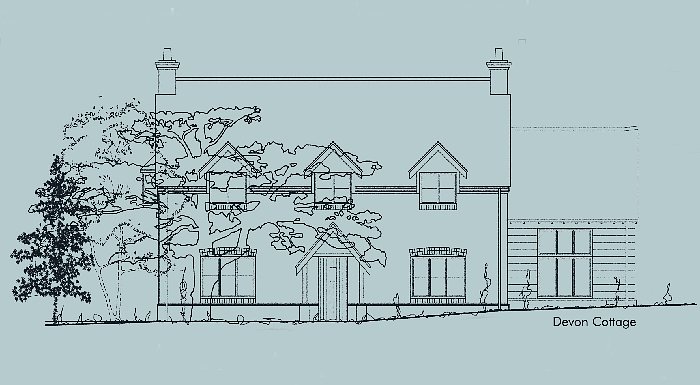 Related Products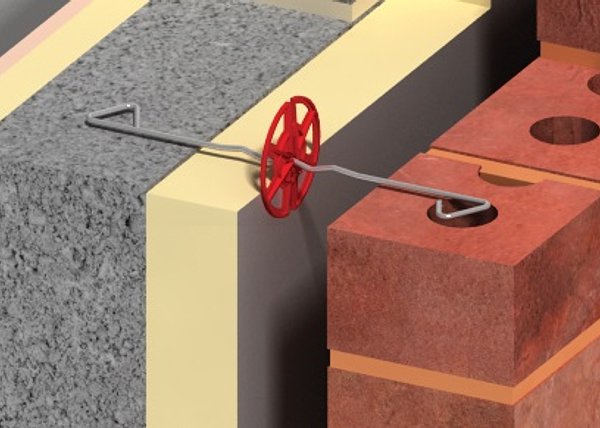 Wall ties and restraint fixings are an essential element in the stability of masonry panels.
As a future-oriented, innovative company Leviat focuses on the ever-changing requirements of the industry, and our latest development combines the portfolio of Ancon and Halfen Tension Systems to ensure we meet the individual requirements of our customers.
Materials, products and services define how our world is built and is why Leviat is gearing up to sponsor and showcase an incredible line-up of innovative solutions from its world leading range of connecting, fixing and anchoring products at Futurebuild 2023.