Ancon at Ecobuild 2011, Stand Number S1210
Ancon joined other leading manufacturers of sustainable, energy-efficient construction solutions and showcased its products at ECOBUILD, Excel London, 1st to 3rd March 2011.
Click here to register for the show.
Stand number S1210 addressed important issues such as thermal bridging. It featured a range of low thermal conductivity wall ties and thermal breaks at junctions such as balconies and masonry support brackets.
In addition to Ancon's stainless steel wire wall ties, the range includes the BBA-approved TeploTie. The innovative Ancon TeploTie is manufactured from basalt fibres and has a thermal conductivity of just 0.7W/mK.
Ancon's low conductivity range is manufactured in a variety of lengths to suit cavities from 50mm to 300mm, so even the most super-insulated homes can be built using traditional cavity wall construction methods. Visit www.ancon.co.uk/LowConductor for more information.

Ancon also manufactures insulated balcony connectors, 'warm roof' batten fixings, and stainless steel lintels.
Isolan connectors join external concrete balconies to internal concrete floor slabs. Used to minimise cold bridging, this system provides continuity to the thermal insulation of the building envelope.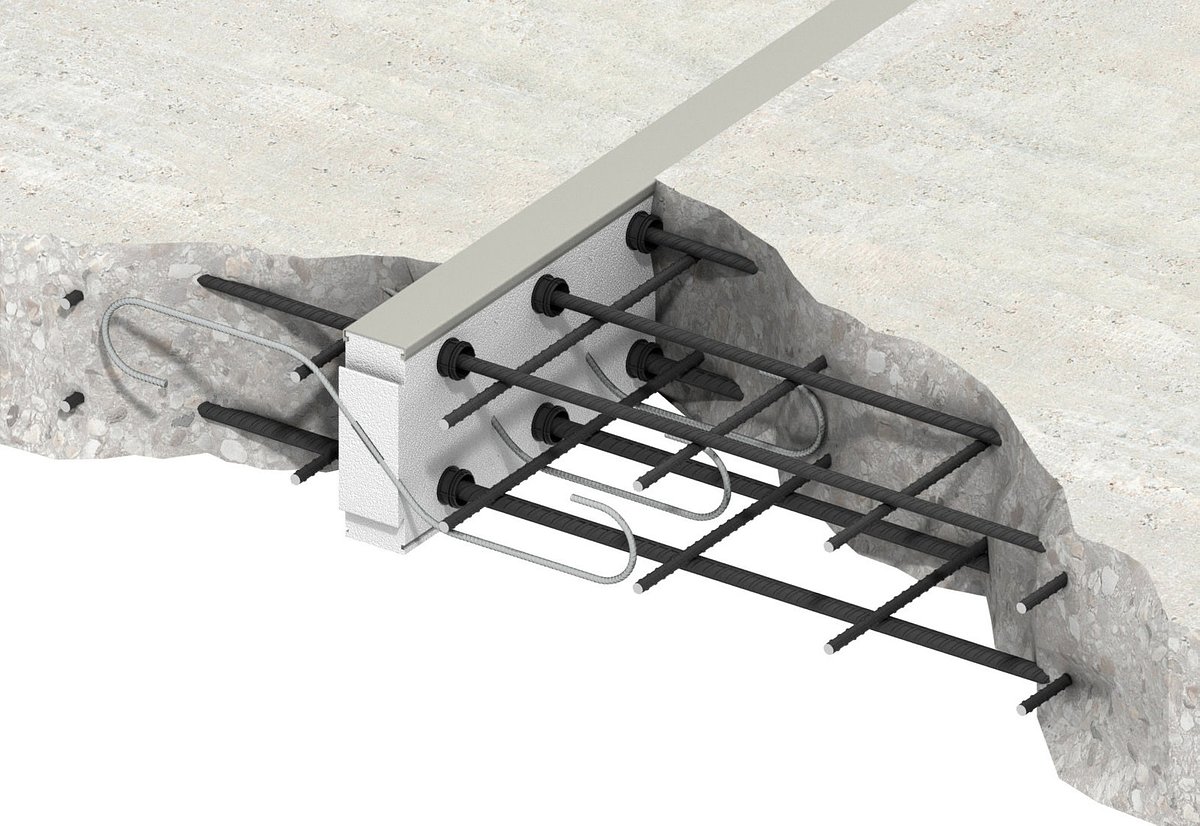 Many of Ancon's products are fabricated from stainless steel; this material has an approximate 60% recycled content, a lower thermal conductivity than carbon steel and is 100% recyclable at the end of a long, low maintenance service life.
As a future-oriented, innovative company Leviat focuses on the ever-changing requirements of the industry, and our latest development combines the portfolio of Ancon and Halfen Tension Systems to ensure we meet the individual requirements of our customers.
Materials, products and services define how our world is built and is why Leviat is gearing up to sponsor and showcase an incredible line-up of innovative solutions from its world leading range of connecting, fixing and anchoring products at Futurebuild 2023.