Ancon donates Centenary Bench to celebrate 100 years of stainless steel
As part of Sheffield's celebrations to mark 100 years since the discovery of stainless steel, Ancon has created a stylish Centenary Bench, which it has donated to the City's Millennium Gallery where it will remain on permanent display and in regular use by visitors.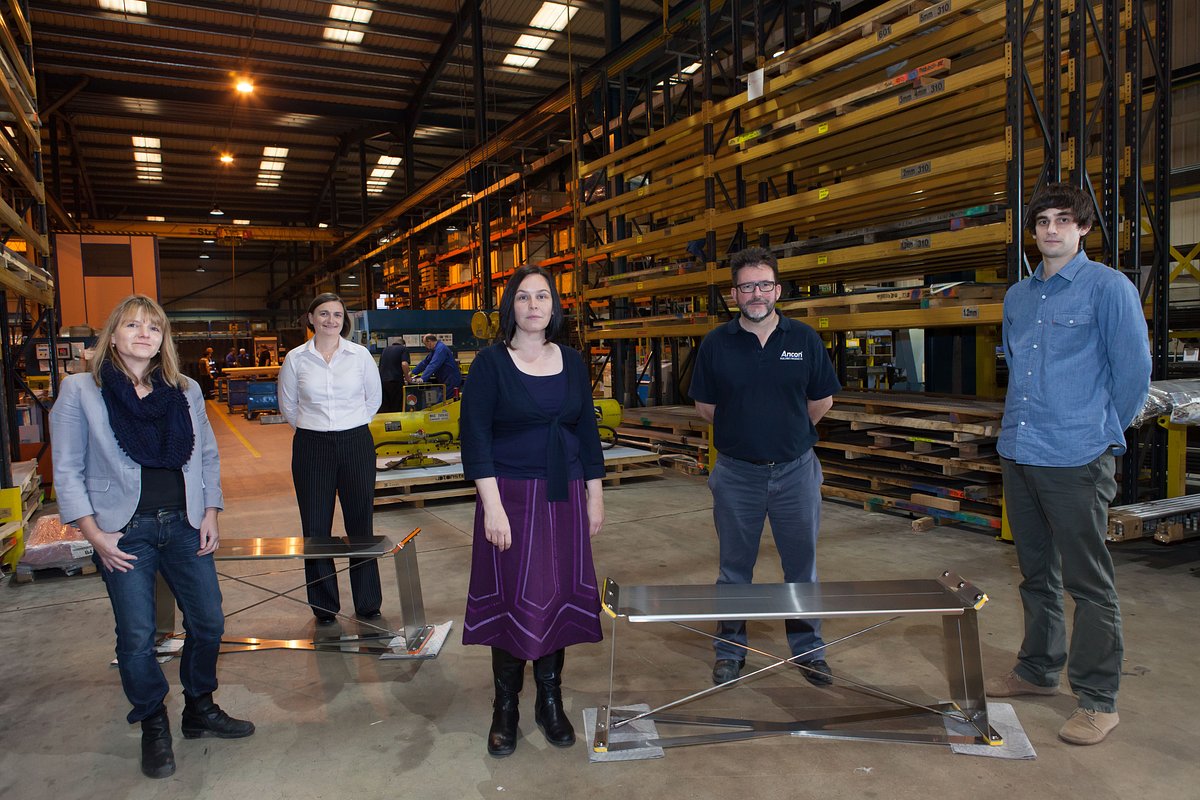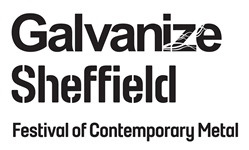 Ancon joined forces with local designer, David Appleyard, for this one-off project which was launched at the 2013 Galvanize festival of contemporary metal; an event held annually in Sheffield to celebrate the Steel City's continuing endeavour, creativity and craftsmanship in everything metal from jewellery to tools.
This Galvanize-inspired initiative succeeded in bringing the city's art world and rich industrial heritage together in an unlikely partnership between a local designer and a large, international manufacturer. With origins in 1882, Ancon is one of the Sheffield's longest established steel fabrication businesses and specialises in working with stainless steels.
The museum's Centenary Bench is part of a larger collection produced by Ancon, including a replica bench and two individual seats, which will be displayed at various design shows worldwide to promote the Galvanize Festival, and the City's metalworking skills, to an international audience.
Ancon was delighted to be involved in this unique and prestigious project, contributing time, materials and expertise throughout 2013.
Using the company's extensive knowledge and experience in stainless steel fabrication, an Ancon team managed by Production Engineer Paul Fisher created a range of seats that not only showed off the design flexibility and beauty of stainless steel, but also incorporated some of the fixings for which Ancon is known in the Construction Industry.
We are used to working closely with architects and engineers to find new solutions for challenging structural problems" said Paul, "but this project was different, with the emphasis more on aesthetics and form. We are all delighted with the end result. It will both meet a functional requirement at the Gallery and provide a permanent reminder of the strength, durability and beauty of stainless steel.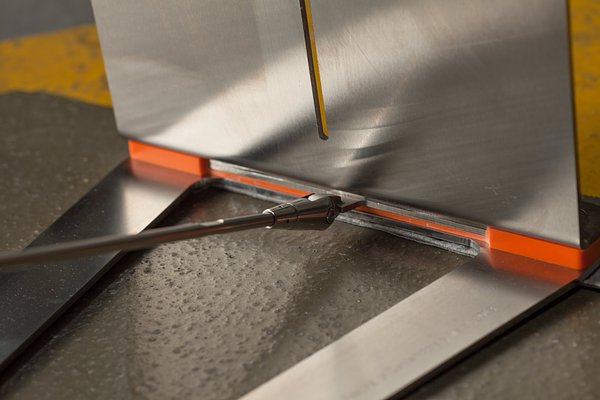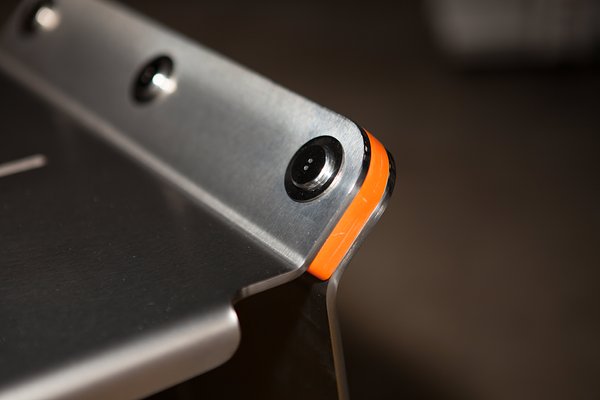 The bench incorporates some of the fixings for which Ancon is well-known
Ancon Marketing Manager, Annabelle Wilson, explained why the project was important to the company,
Although we are an international business with operations in Mainland Europe, the Middle East and Australia, Sheffield is still at our heart. Our headquarters are located in the city and there is pride throughout the workforce that we continue to export Sheffield-made steel products worldwide. We are therefore delighted to have been given this opportunity to showcase our expertise, give something back to the city and join the stainless steel centenary celebrations.

Stainless Steel offers a unique combination of high strength, corrosion resistance and an attractive surface finish, which is why it is increasingly being adopted for architectural as well as structural applications. The Centenary Bench displays not only the versatility of the material, but also Ancon's ability to think innovatively when it comes to product design and apply its knowledge to new situations.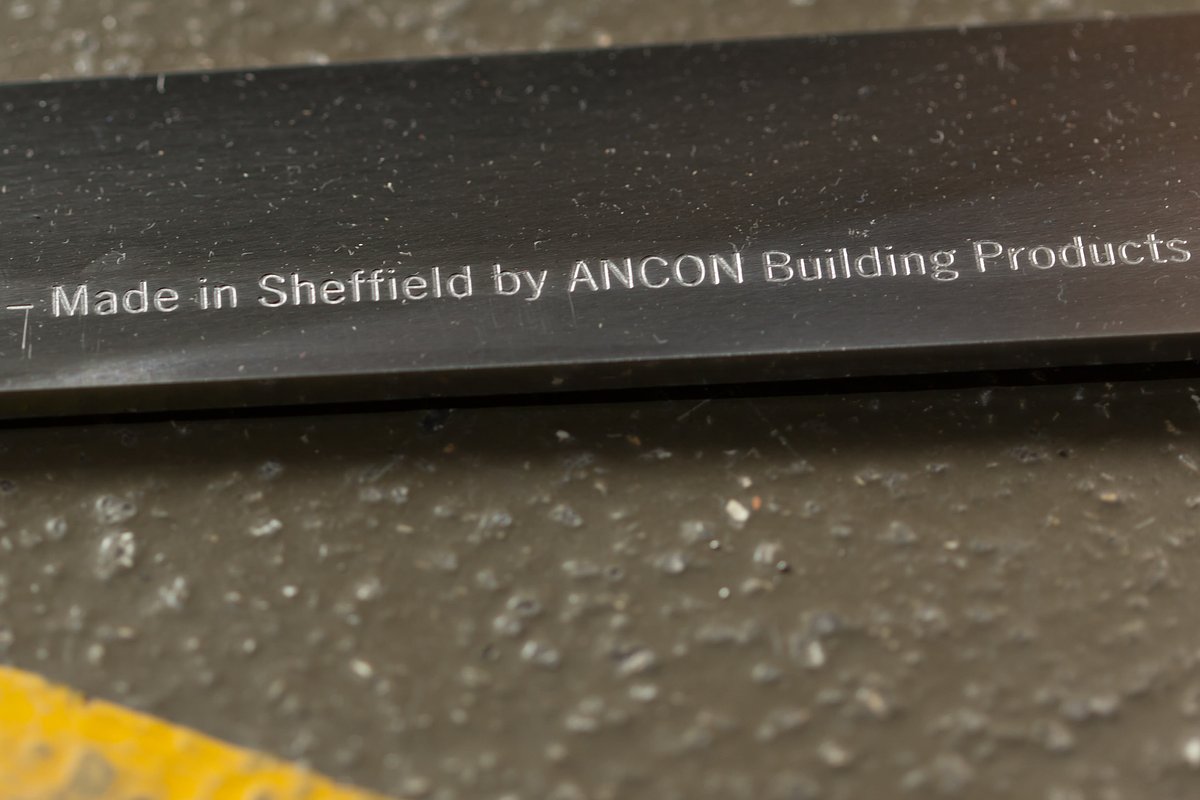 The project presented a completely new way of working for designer David.
I went into the Ancon factory without any clear ideas for the seat, apart from that it had to be made from stainless steel" he said. "What we created was very much a collaboration. Ancon's amazing knowledge of the properties of stainless steel proved invaluable in making the design work and it's great that we managed to include some of their engineered products in the finished item.
Chair of the Galvanize Festival and former Master Cutler, Neil McDonald, said of the project,
As well as having a responsibility to preserve and nurture traditional skills in Sheffield we also need to pioneer new ways to use the skills we have here to design and manufacture new products. Part of this is to look at a different way of approaching the task – put two parties together with complementary skills, a broad brief and see what happens.
The Ancon-Appleyard Centenary Bench will be based at Millennium Gallery, Arundel Gate, Sheffield, from January 2014.
Photographs by 'In Two Dimensions'
As a future-oriented, innovative company Leviat focuses on the ever-changing requirements of the industry, and our latest development combines the portfolio of Ancon and Halfen Tension Systems to ensure we meet the individual requirements of our customers.
Materials, products and services define how our world is built and is why Leviat is gearing up to sponsor and showcase an incredible line-up of innovative solutions from its world leading range of connecting, fixing and anchoring products at Futurebuild 2023.