Ancon further extends its insulated balcony connector portfolio
Ancon has extended its STC steel-to-concrete balcony connector range with two new high performance products and a standard series of connectors manufactured from stainless steel.
Ancon STC connectors anchor an external steel balcony to an internal concrete floor slab while minimising heat loss through thermal bridging at the interface.
Two sizes have been added to the STC balcony connector range to provide a higher resistance to both moment and shear forces. Typical applications for these high performance products include large cantilever balconies and situations where column layout or rebar congestion limits the number of connectors that can be installed.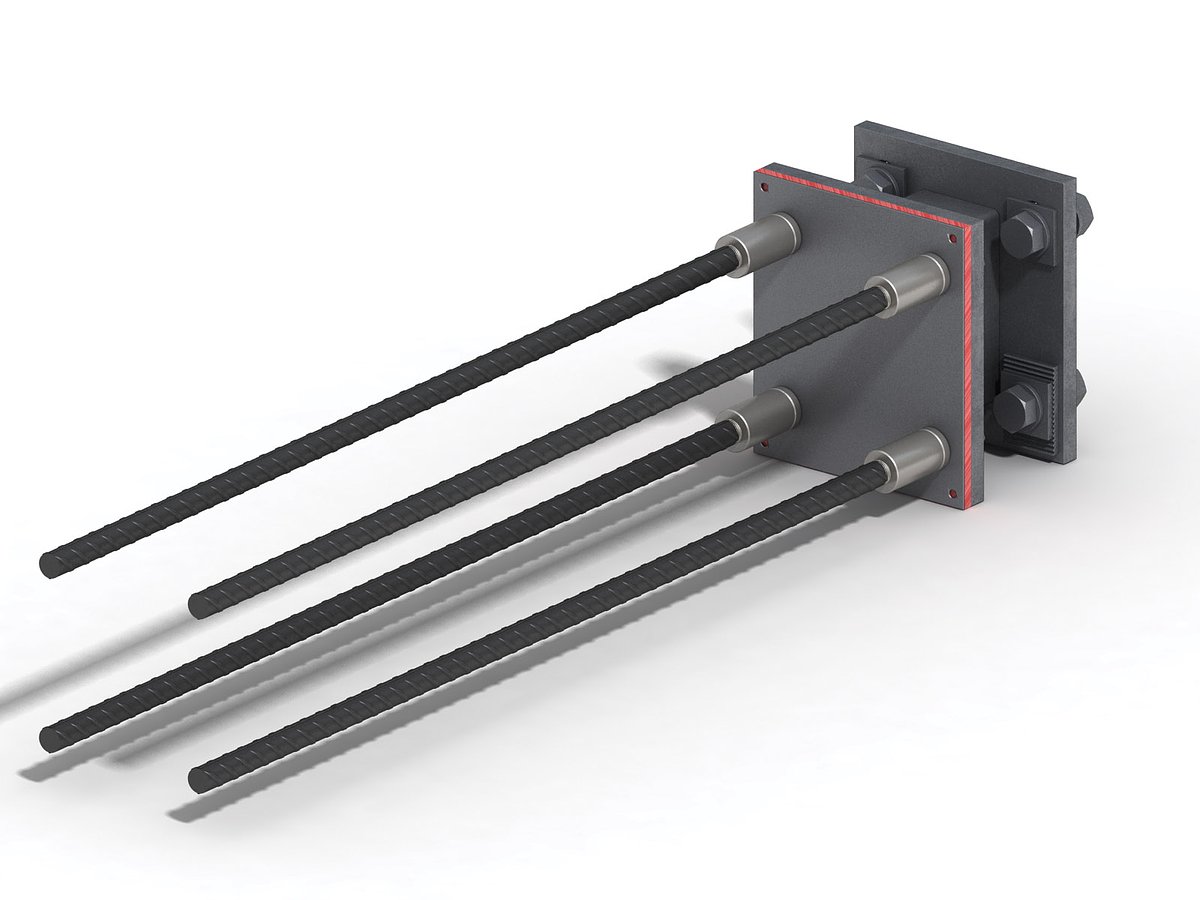 This range extension comes just weeks after Ancon's launch of its new stainless steel SSTC series at Ecobuild 2016.
STC balcony connection brackets are manufactured in galvanised steel as standard but are now also available in stainless steel, referenced SSTC; ideal for applications where maximum thermal efficiency and corrosion resistance is required.
Comprising a two-part assembly, the STC and SSTC systems allow phased installation. One component is cast in to the slab edge with the second component installed only when required, avoiding damage by other trades as construction progresses.
Manufactured to order, the depth of the fabricated steel bracket component is variable, allowing brackets to be designed to avoid conflict with cladding to simplify installation. Serrated slots in Ancon's CE-marked steel brackets provide quick and easy adjustability on site, without stop butts or levelling shims.
Featuring an integral high-tech thermal pad, these Ancon connectors are proven through thermal modelling to help prevent condensation and mould growth in buildings.
Download the latest technical brochures or watch our animated installation video below.
As a future-oriented, innovative company Leviat focuses on the ever-changing requirements of the industry, and our latest development combines the portfolio of Ancon and Halfen Tension Systems to ensure we meet the individual requirements of our customers.
Materials, products and services define how our world is built and is why Leviat is gearing up to sponsor and showcase an incredible line-up of innovative solutions from its world leading range of connecting, fixing and anchoring products at Futurebuild 2023.