Ancon introduces a new range of stainless steel reinforcement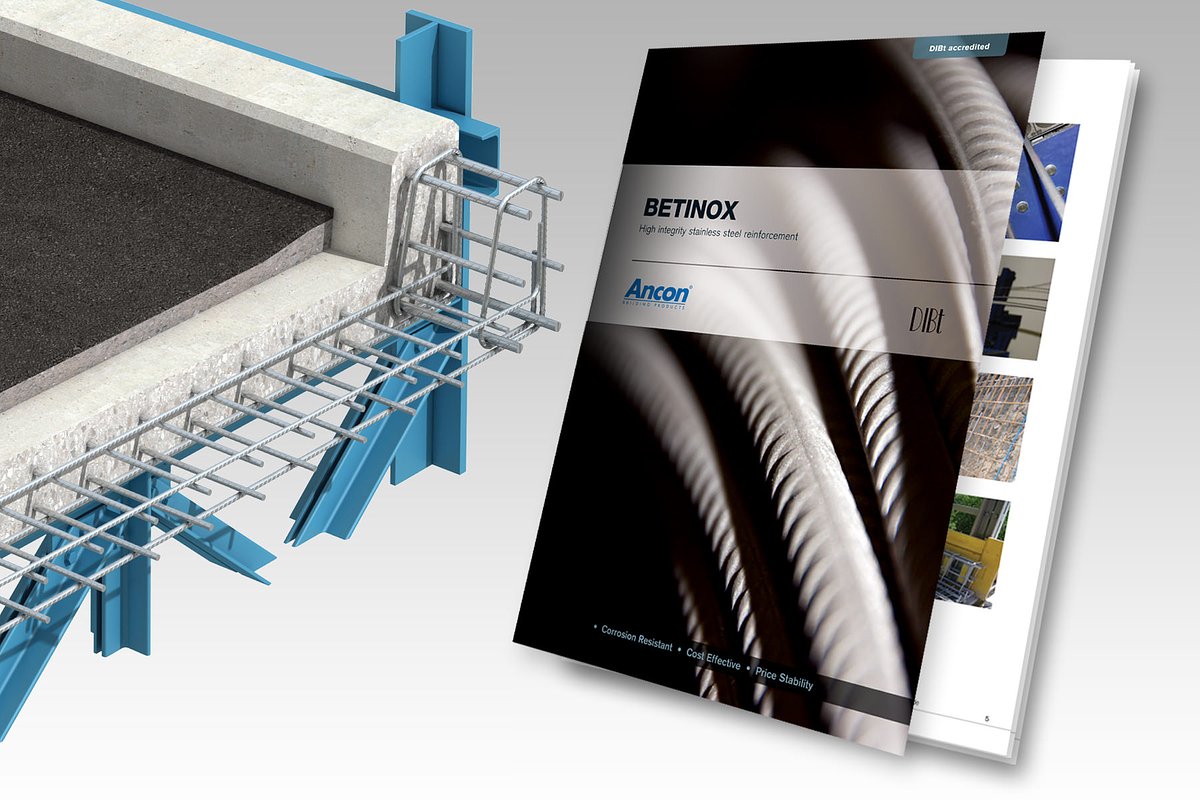 Ancon's range of stainless steel reinforcement has been extended to include BETINOX, a low-nickel, 1.4362 lean duplex stainless steel reinforcing bar with class B accreditation from DIBt (Deutsches Institut für Bautechnik).
The launch of BETINOX is the result of major investment by Ancon – a company which is well-known for its expertise in stainless steels and their innovative use in the construction industry, particularly as structural fixings. Ancon has offices located throughout Europe and has already supplied BETINOX to a number of large projects, particularly in Germany where the DIBt approval is mostly widely recognised.
High integrity stainless steel reinforcement is an increasingly popular alternative to traditional carbon steel. It offers a very high level of corrosion resistance, so bars can be used very close to the edge of concrete. This allows greater flexibility in design, including the construction of more economic, thinner, lighter concrete profiles.
New BETINOX ribbed reinforcing bar is supplied hot rolled in a range of thicknesses from 6mm to 14mm. Its class B rating and PREN 25 corrosion resistance index number make it suitable for all concrete applications including slab, wall and column reinforcement. The smaller diameter bars are ideal for pre-cast applications, where thinner concrete profiles and reductions in weight offer significant cost benefits in lifting and transportation.
The new rebar is produced as a coil for Ancon, which is accurately and efficiently de-coiled at the company's production facilities, enabling it to be cut, processed and bent into any shape or length to meet individual project requirements. The process is very efficient and considerably less wasteful than using traditional bar lengths, to offer a more sustainable solution for engineers and contractors.
A new brochure is available to download here summarising this innovative product.
As a future-oriented, innovative company Leviat focuses on the ever-changing requirements of the industry, and our latest development combines the portfolio of Ancon and Halfen Tension Systems to ensure we meet the individual requirements of our customers.
Materials, products and services define how our world is built and is why Leviat is gearing up to sponsor and showcase an incredible line-up of innovative solutions from its world leading range of connecting, fixing and anchoring products at Futurebuild 2023.