BSI recognises Ancon's ongoing commitment to quality and environmental management
Ancon's commitment to business excellence has been further recognised with long tenure awards for two of the industry's key systems management standards.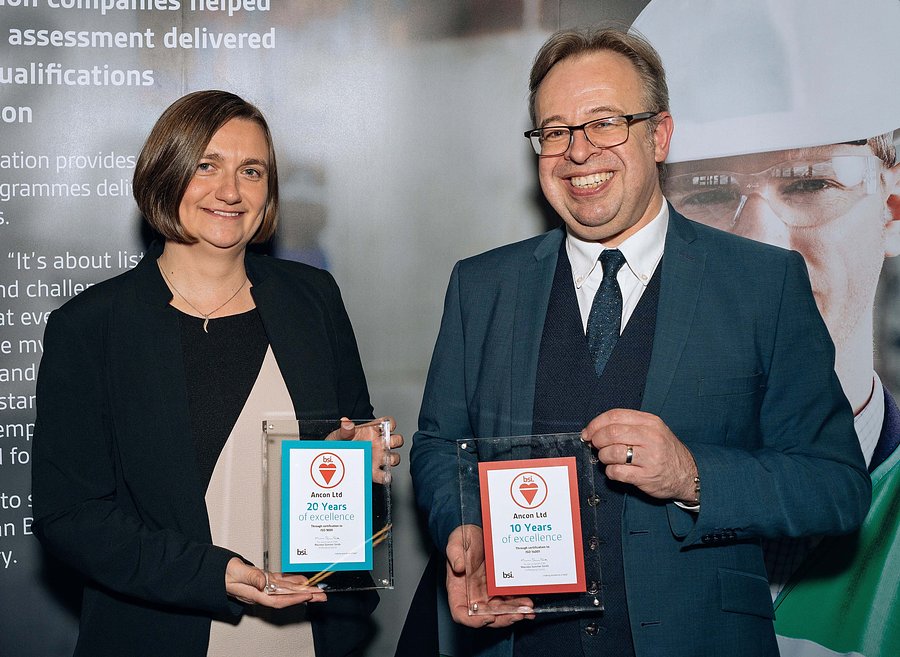 The awards, which were presented by BSI (British Standards Institution), mark over 20 years of continuous certification of Ancon's quality management system under ISO 9001 and over 10 years' tenure of ISO 14001 certification for its environmental management system.
To maintain these internationally recognised certifications, which form the framework for quality in all of the company's systems and processes, Ancon has demonstrated effective control and improvement in every area of its business, from purchasing and materials inspection to employee training, product design and manufacturing, with BSI inspectors monitoring progress via systematic biannual assessments.
The awards were presented by Rob Hine, Head of BSI's Commercial Engagement team, at a special ceremony at the Ecobuild 2017 exhibition, the UK's foremost event for sustainability in the built environment, where double Queen's Award winner, Ancon, was launching a range of innovative new and improved products.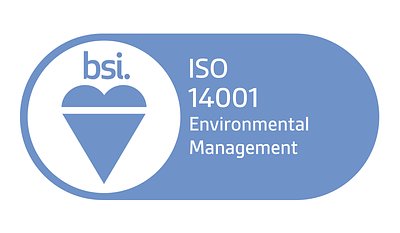 Annabelle Wilson, Head of Marketing and Innovation at Ancon, accepted the awards on behalf of the company.
Jeremy Bacon, Ancon's Environmental, Health and Safety and Quality (EHSQ) Manager, said,
"ISO 9001 and ISO 14001 have not only been an invaluable tool in shaping our first class management systems, they have provided an impetus for continuous improvement over the last 20 years, particularly in sustainability areas, like energy efficiency and waste management, which are now critical to ongoing business success".
"These certifications are not only key to improving the company's performance, they demonstrate to our clients that we have effective systems in place to ensure consistent product quality and to manage their enquiries effectively and efficiently. These systems, together with the commitment of the Ancon team who engage with them on a daily basis, means customers come back to us again and again."
As a future-oriented, innovative company Leviat focuses on the ever-changing requirements of the industry, and our latest development combines the portfolio of Ancon and Halfen Tension Systems to ensure we meet the individual requirements of our customers.
Materials, products and services define how our world is built and is why Leviat is gearing up to sponsor and showcase an incredible line-up of innovative solutions from its world leading range of connecting, fixing and anchoring products at Futurebuild 2023.