Bow River Village, London
Key Project Facts
Mixed use development on the southern fringes of the Olympic Park

219 homes, 10,000 square feet of commercial space and new public walkways

Four individual brick buildings, varying from six to nine storeys

Nexus® brick faced soffit units and lintels used at door and window heads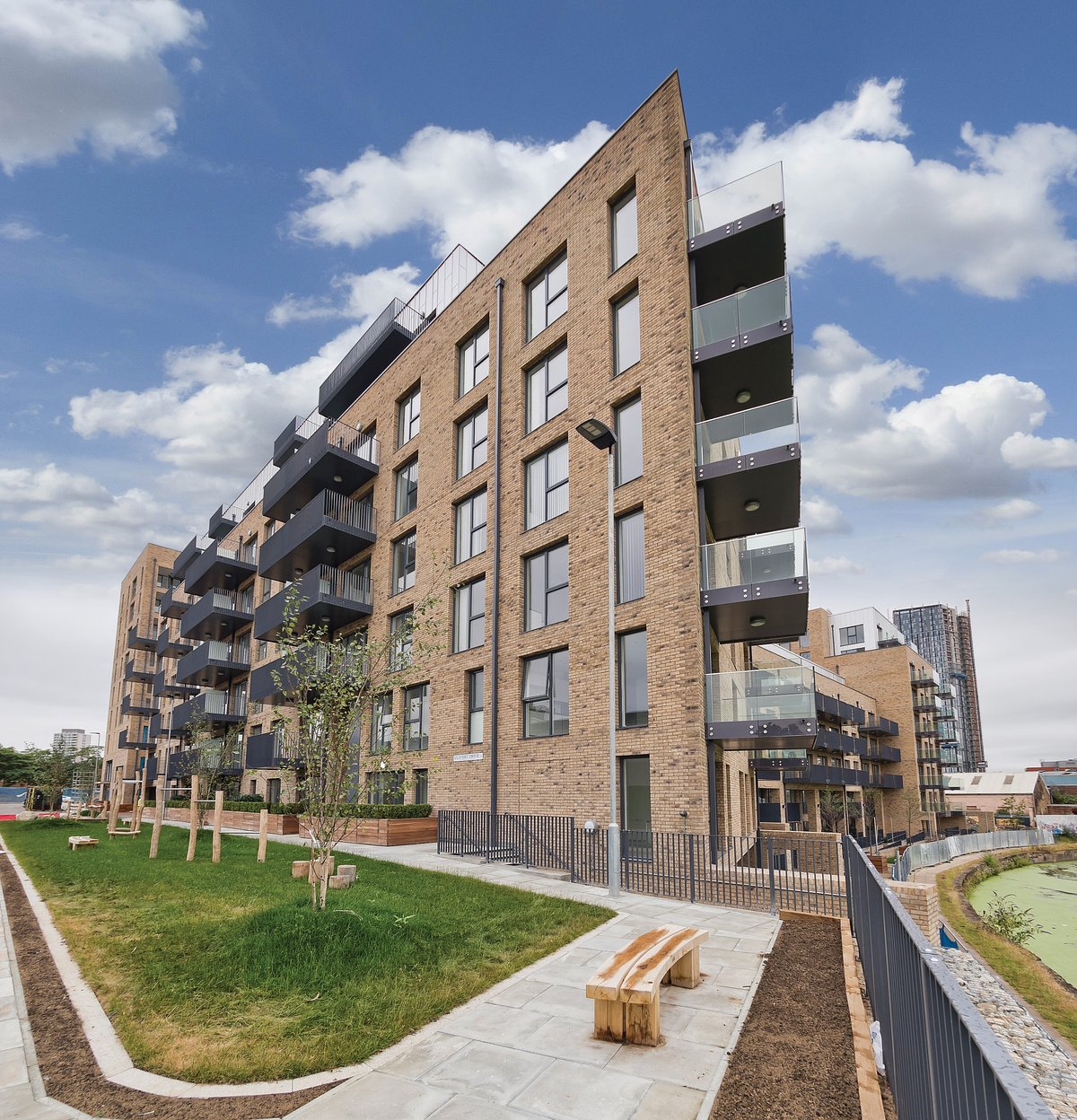 "Being a two-part system, we found the Nexus® brick faced support system easier to install on site than a single piece system. We were able to adjust it quickly and simply and appreciated the flexibility the two-part system offered."
Marc Coleman - Project Manager - Flahive Brickwork
This redevelopment of a derelict industrial site at Three Mills, an East London Heritage landmark in Tower Hamlets, is providing a mix of new private, shared ownership and rented family homes, modern office space and new public walkways on the southern fringes of the Olympic Park.
Directly opposite the site, the Grade I listed House Mill – the world's largest remaining tidal mill, is a lasting reminder of the area's rich industrial heritage.
For Frank Reynold Architects, it was key that the new development not only sat comfortably alongside the existing mill and other nearby historic industrial buildings, but reflected and enhanced the character and appearance of the area. It has therefore been designed as four individual brick buildings, varying in height between six and nine storeys to match the neighbouring buildings, in a classic Victorian Warehouse aesthetic that sits comfortably within its surroundings.
The Challenge
To create the aesthetic, Ibstock brick facades are broken by a regular pattern of storey-height glazing with the only decoration provided by banks of simple glass-fronted open balconies. To maximise the clean, uncluttered lines, the architects needed a quick and simple method of achieving flawless brick-faced soffits to the hundreds of door and window heads.
The Solution
The solution was the Nexus® system, a ground-breaking range of lightweight brick faced soffit systems and lintels developed by two of the leading names in the industry, brick support specialist Ancon and brickwork component manufacturer, Ibstock Kevington.
Nexus brick faced soffits are two-part systems that combine a high integrity stainless steel brickwork support system with custom-designed prefabricated brick faced soffit units. Similarly, Nexus brick-faced lintels are high strength stainless steel lintels with a permanently bonded brick slip facing available in any bond pattern to suit the application. Being 70% lighter than traditional cast concrete solutions, the Nexus soffit system can be simply lifted and bolted into position by hand and, as the brick slip facing is manufactured from the same batch as the main brickwork, they present a perfect colour and texture match for flawless transitions.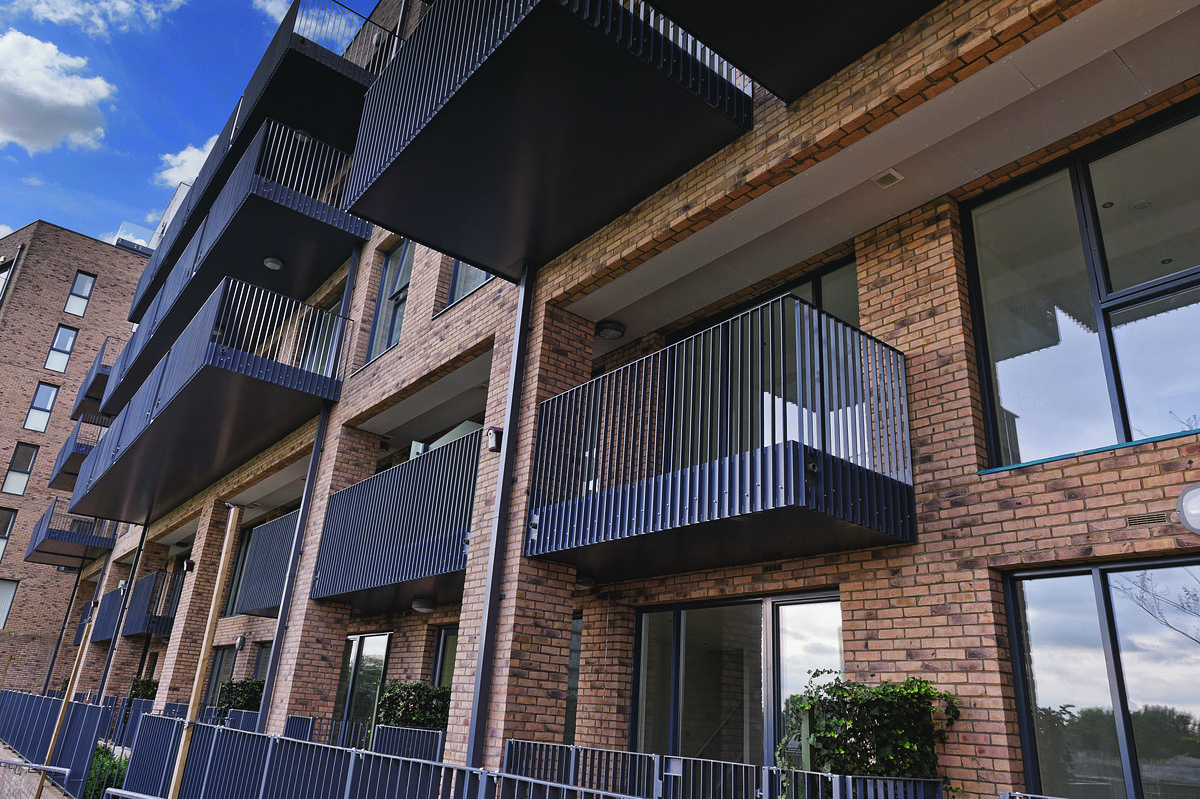 The flexibility of the Nexus system meant that a complete soffit and lintel solution was developed for the project. Deep soffits above doorways to the ground and first floor were achieved easily with 215mm deep units featuring header bond facing, bolted directly to Ancon MDC brick support angles, while stretcher bond lintels, manufactured 150mm longer to accommodate site variations and ensure perfect alignment with the main facing brickwork, were used at each window head.
To create deep 'flying beams' above upper storey stairwells, a number of 'special' soffit units, featuring facing brickwork to all four sides, were designed and bolted directly to Ancon MDC brick support systems, which were pre-fixed to the structural steel frame.
As mechanical lifting equipment was not required, contractor, Flahive Brickwork, was able to install the Nexus units in around one tenth of the time of traditional heavyweight precast concrete alternatives. With a delivery schedule of 25 Nexus units per day, equivalent to a soffit run of 75 metres, the Ancon-Ibstock Kevington partnership was able to meet the tight project programme set by clients, Southern Spaces and Southern Housing Group.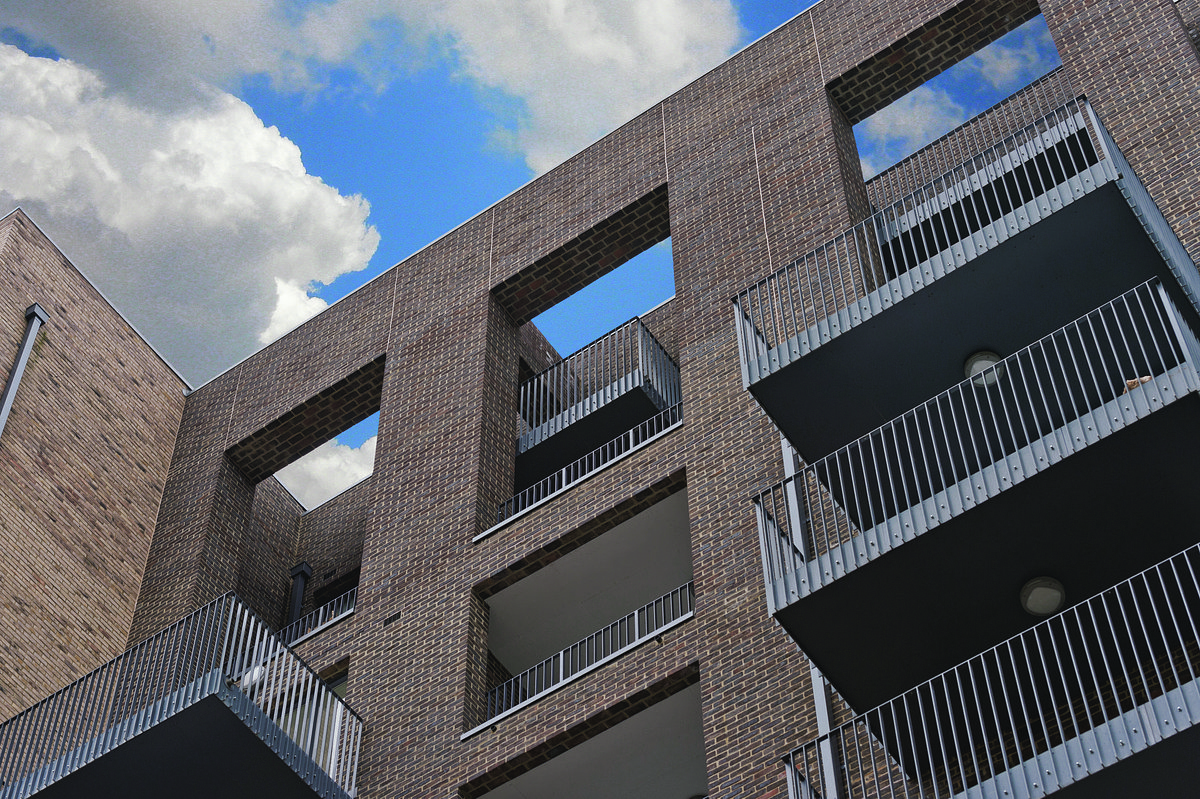 Related Projects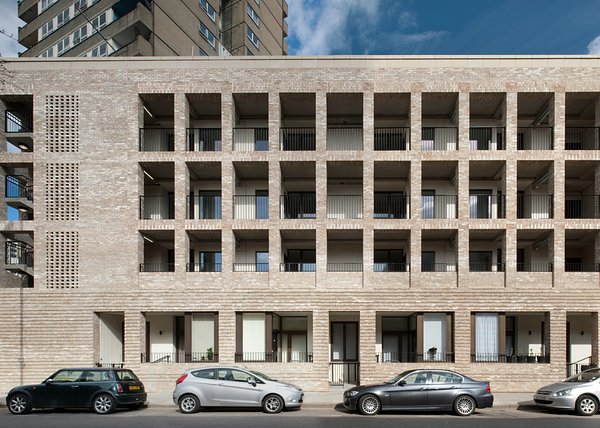 Nexus® brick faced soffit units and lintels were installed at the window heads and entrance way of this major regeneration project on the edge of the 1969 Silchester estate.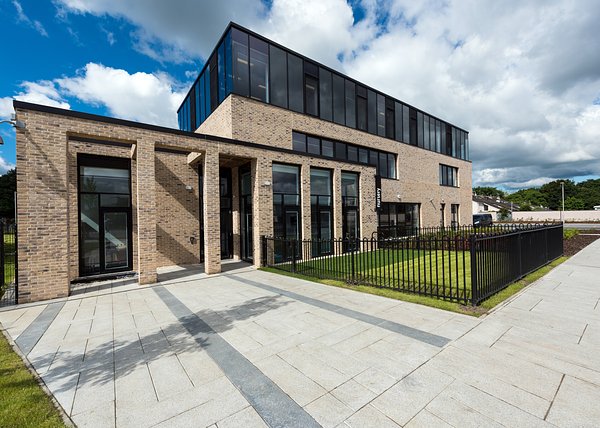 235 Nexus® brick faced soffit units and lintels were installed in window heads and ground level colonnades of this modern, purpose-built community hub.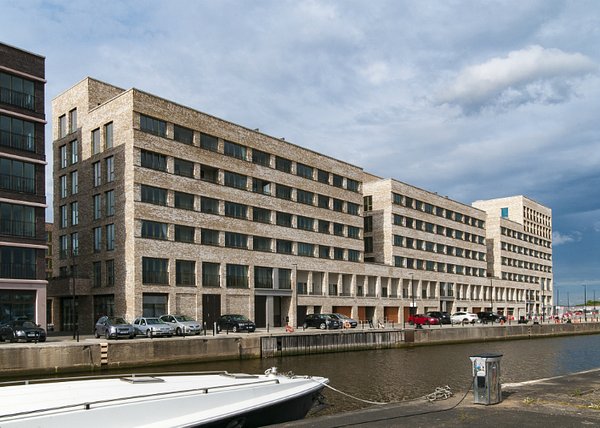 The £81m Great Eastern Quays scheme features an intricate façade framework of high quality brickwork, utilising the Nexus system to achieve flawless brick-faced soffits.
As a future-oriented, innovative company Leviat focuses on the ever-changing requirements of the industry, and our latest development combines the portfolio of Ancon and Halfen Tension Systems to ensure we meet the individual requirements of our customers.
Materials, products and services define how our world is built and is why Leviat is gearing up to sponsor and showcase an incredible line-up of innovative solutions from its world leading range of connecting, fixing and anchoring products at Futurebuild 2023.