Silchester Estate, Kensington & Chelsea, London
Key Project Facts
Major regeneration project at the edge of the 1969 Silchester estate

112 homes, community hub and retail units

Brick façade building ranging from four to nine storeys

Nexus® brick faced soffit units and lintels supplied to window heads and entrance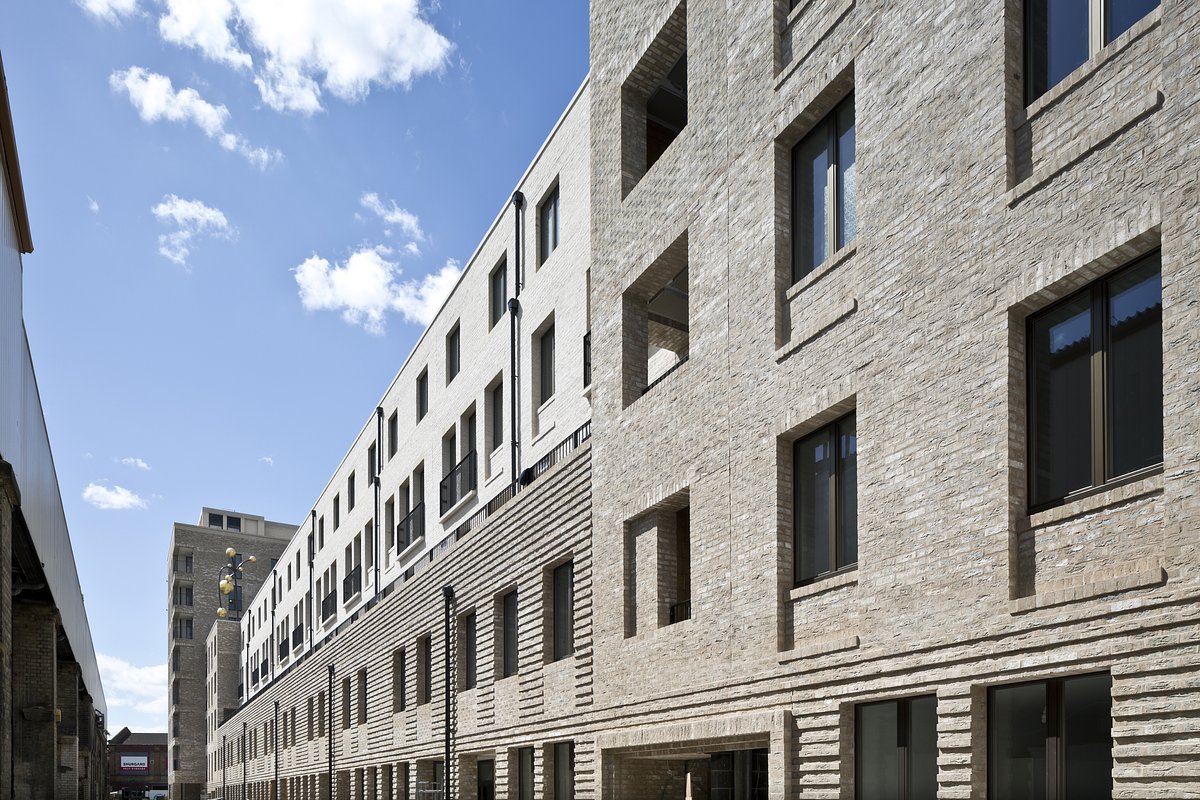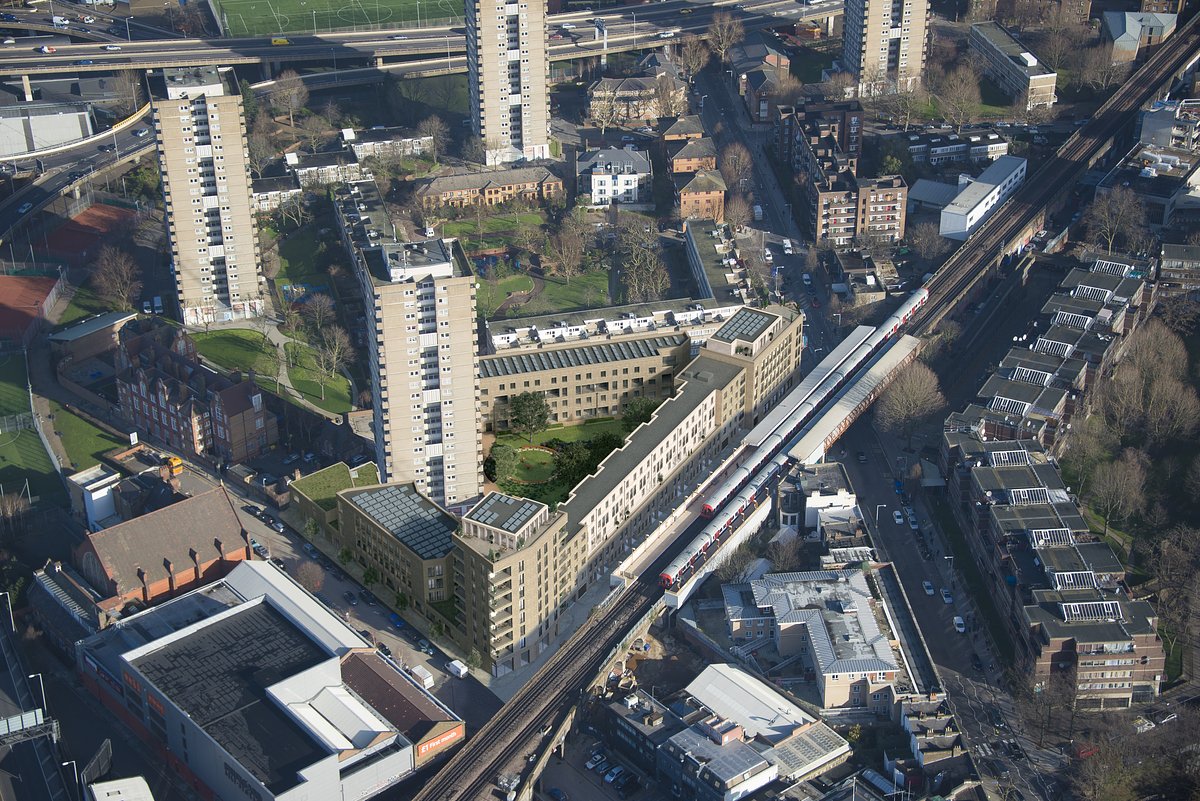 "The lightweight Nexus panels meant that our operatives could install them in record time and reduced the manual handling to a minimum - especially on the community hub corner panel where we installed 53 different pieces without any issues."
Adrian Lleshi - Project Manager, RI Works Ltd
On the western edge of the Silchester Estate, a new development of 112 mixed tenure homes and associated communal hub is part of a major regeneration of the old 1969 estate.
Constructed on land previously occupied by garages, a day centre and other estate buildings, the scheme is designed around a new communal garden and integrates an existing 20-storey tower within a new urban block. It runs alongside an elevated railway line with arches that have been brought into new commercial use.
Ranging from four to nine storeys, the scheme, designed by architects Haworth Tompkins for the Peabody housing association, is a modern companion to the existing brick faced tower, with a structural concrete frame and robust façade of rich buff brick punctuated by a repeat pattern of large recessed external balconies and dramatic feature brick panels. Brick-faced reveals and soffits maintain the sharp, clean lines of the modern no-nonsense design.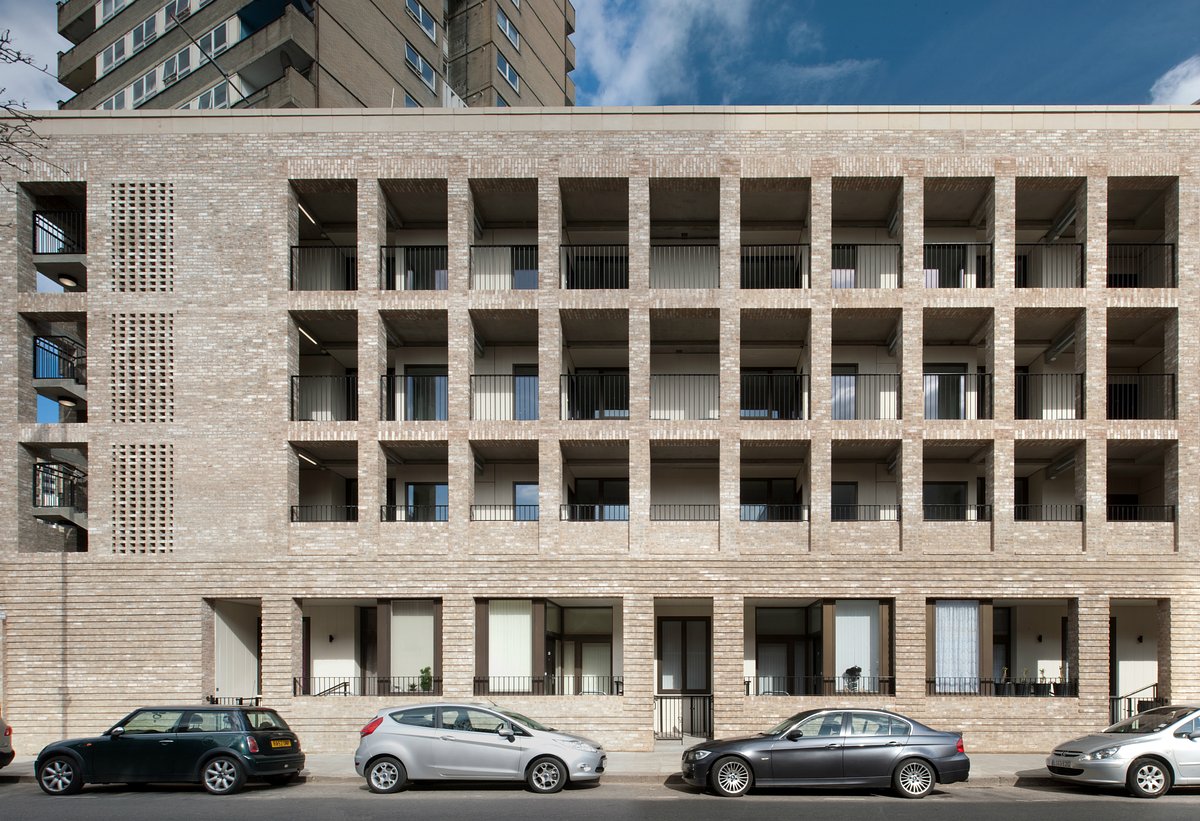 The Challenge
Whilst Ibstock Kevington supplied in excess of 270 precast concrete brick faced lintels to the project, there were key areas of the build where this solution was inappropriate, due to the location and complexity of the soffit or the span and depth of the opening. A lightweight steel alternative was required that offered installation benefits and greater design flexibility.
The Solution
Working closely with the architect and main contractor, MACE, bespoke soffit and lintel solutions were designed and manufactured for these areas using the innovative Nexus system. A large suspended brick soffit at the main entrance, too heavy and complex for a traditional precast concrete solution, was achieved using Nexus soffit units – a two-part solution that combines a high integrity stainless steel MDC brickwork support system from brick support specialist, Ancon, fixed directly to the structural frame with Ibstock Kevington's brick faced soffit units, to produce a lightweight solution.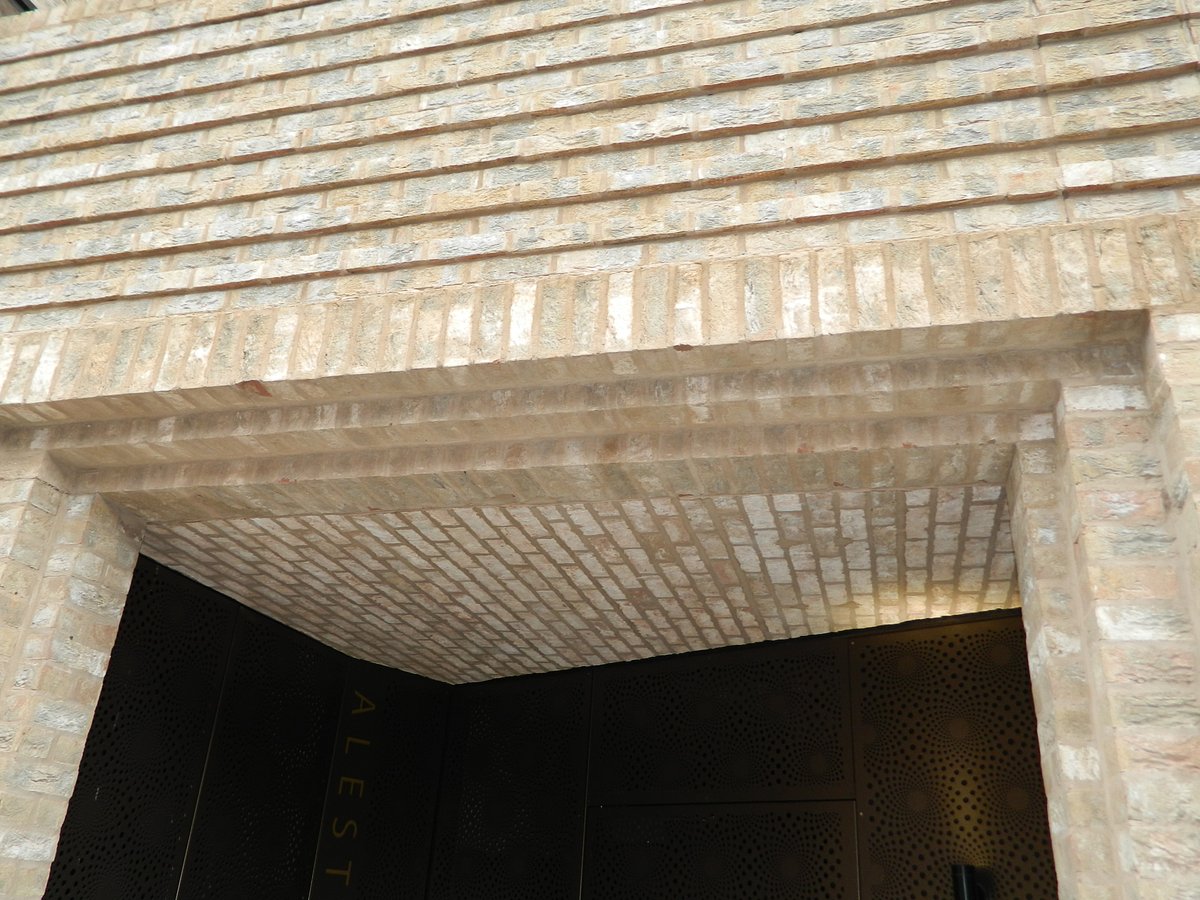 A further bespoke deep corner soffit was supplied for the community hub along with two 8-metre long Nexus stretcher bond lintels, which, with an available height of just 75mm, also could not be achieved in precast concrete.
The Nexus units were prefabricated off-site to precise specifications and faced with Ibstock brick slips from the same batch as the main brickwork, ensuring a flawless texture and colour match to the main façade brickwork. Being 70% lighter than a precast alternative, the Nexus units had the added benefit that contractor, RI Works, could simply lift the units into position without the use of mechanical lifting equipment and, using simple built-in vertical and horizontal adjustment, could perfectly align the units with the coursing of the main brickwork.
The result is a unique and striking building, carefully designed and constructed to sit alongside the established blocks, that will serve as a benchmark for the ongoing regeneration of North Kensington's residential social housing area.

Related Projects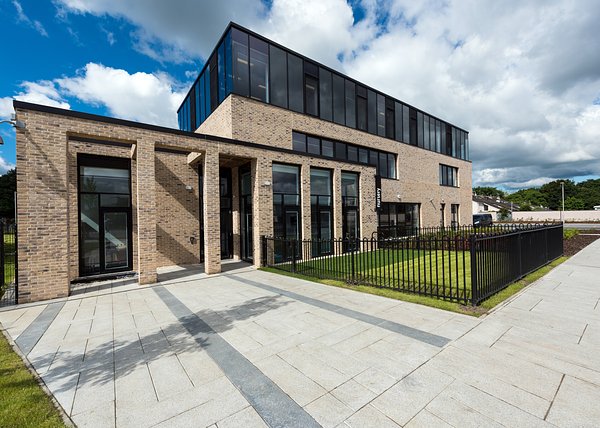 235 Nexus® brick faced soffit units and lintels were installed in window heads and ground level colonnades of this modern, purpose-built community hub.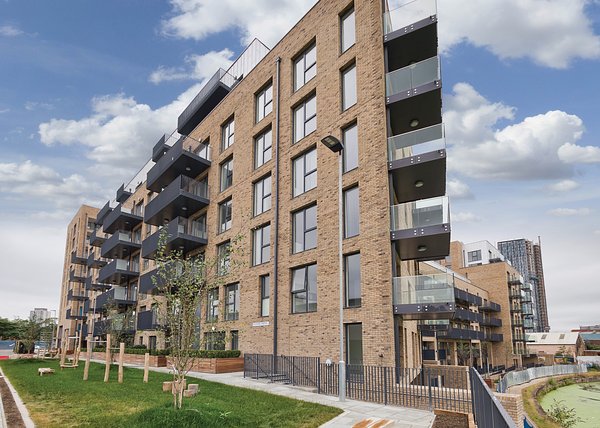 This mixed use development, on the southern fringes of the Olympic Park, utilised the Nexus system to achieve flawless brick-faced soffits to the hundreds of door and window heads.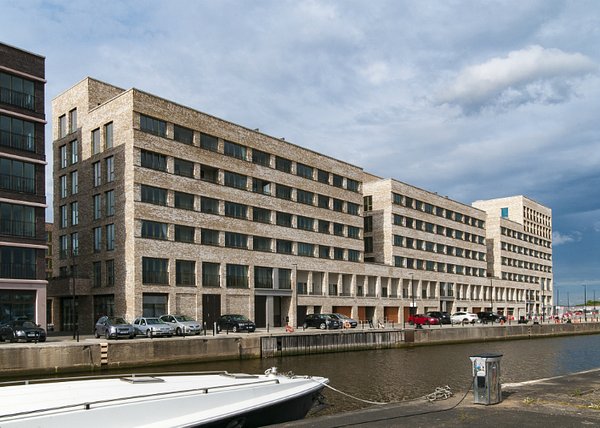 The £81m Great Eastern Quays scheme features an intricate façade framework of high quality brickwork, utilising the Nexus system to achieve flawless brick-faced soffits.
As a future-oriented, innovative company Leviat focuses on the ever-changing requirements of the industry, and our latest development combines the portfolio of Ancon and Halfen Tension Systems to ensure we meet the individual requirements of our customers.
Materials, products and services define how our world is built and is why Leviat is gearing up to sponsor and showcase an incredible line-up of innovative solutions from its world leading range of connecting, fixing and anchoring products at Futurebuild 2023.