St Marks Student Accommodation, Lincoln
Leviat's Ancon MDC Masonry Support and Ancon CombiDeck, along with Ibstock Kevington's Nexus® Brick-Faced Units have played key roles in constructing a major student accommodation complex in the heart of Lincoln, offering overall efficiency and ease of construction.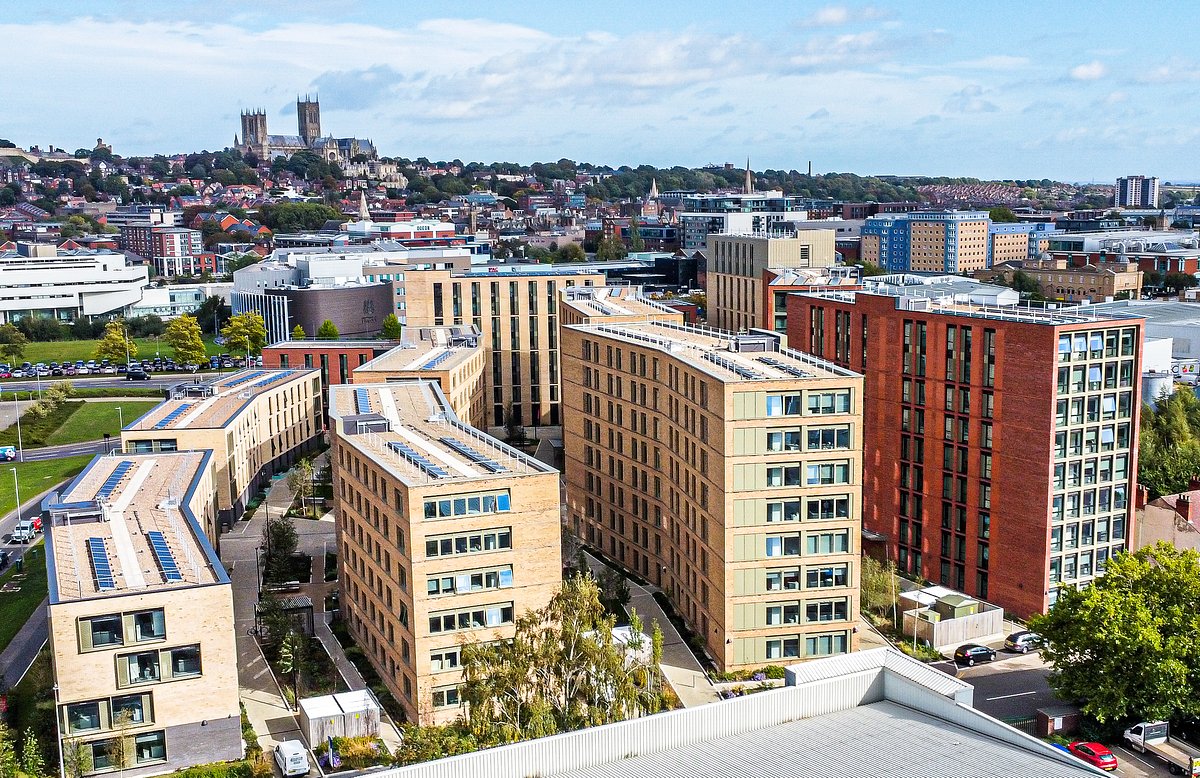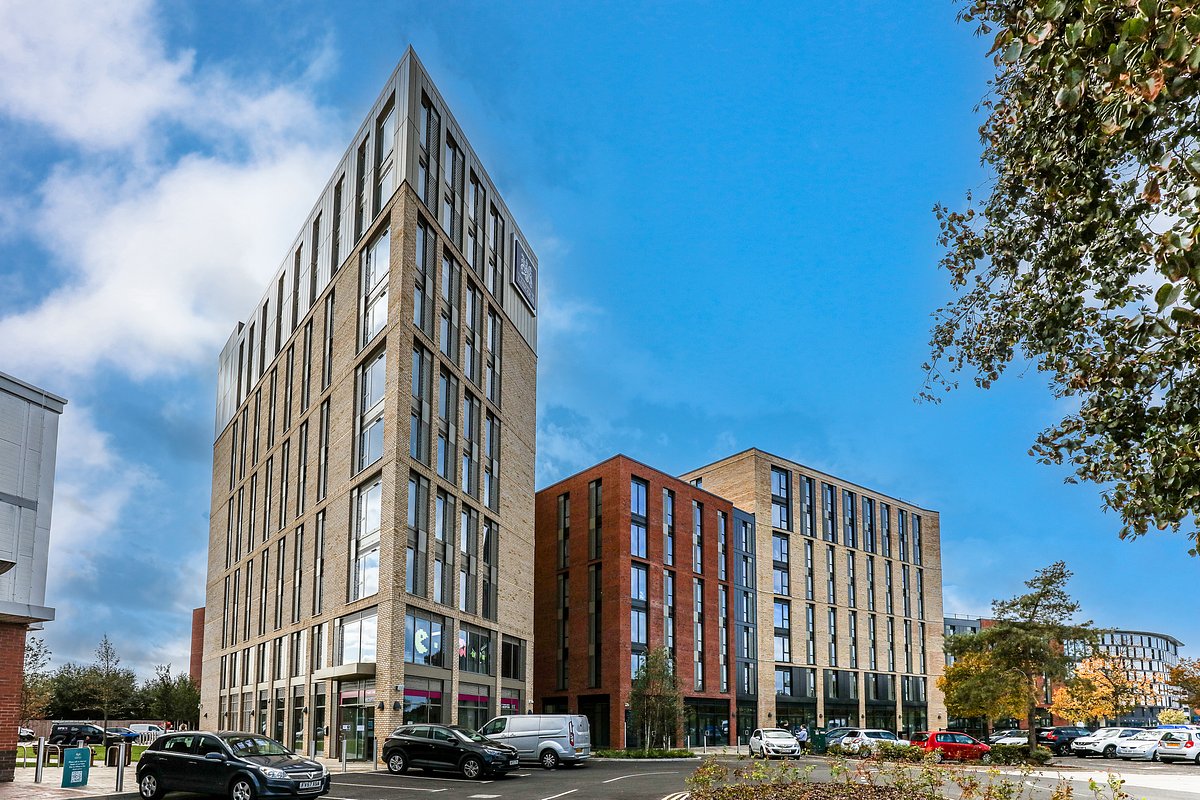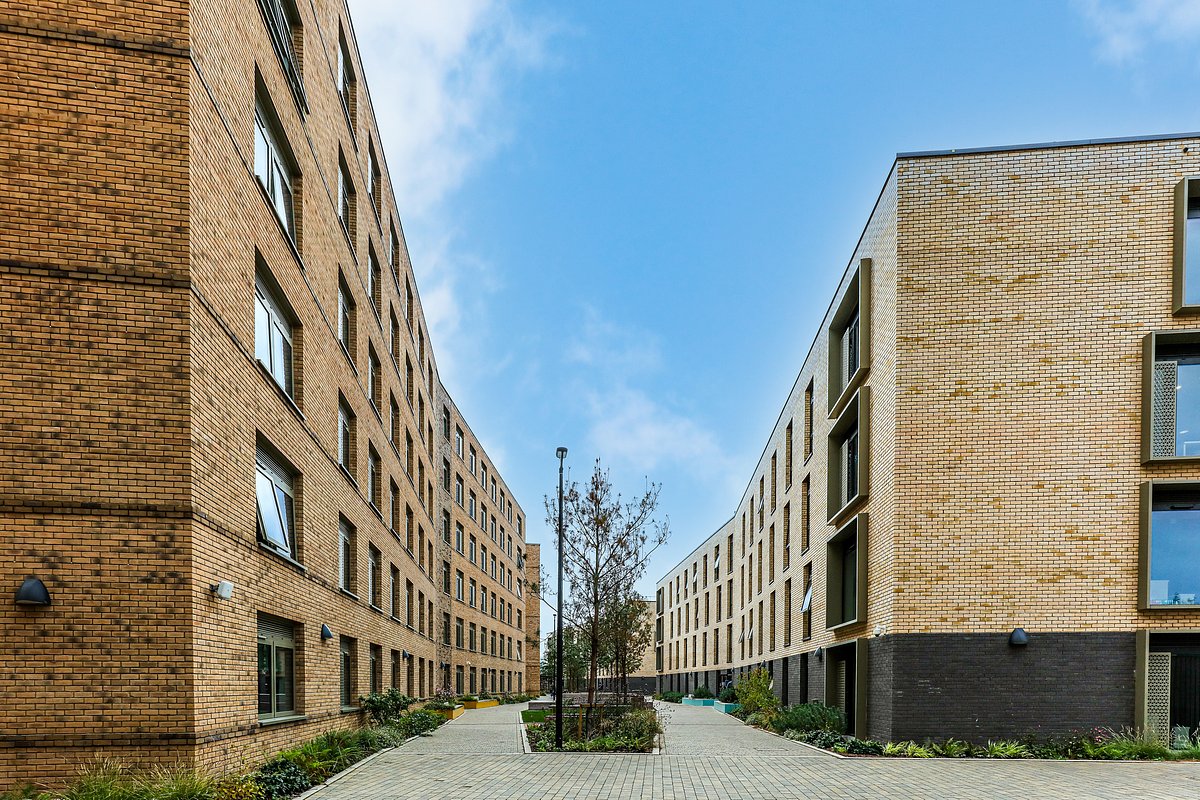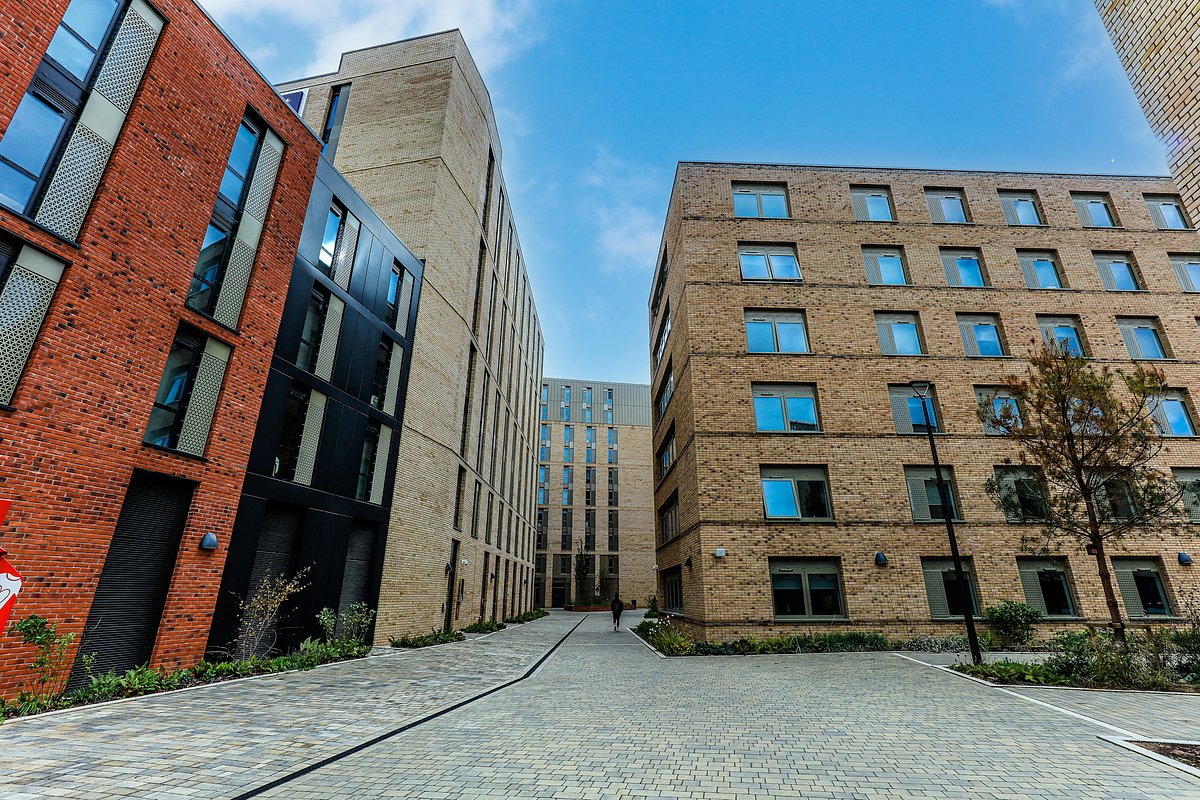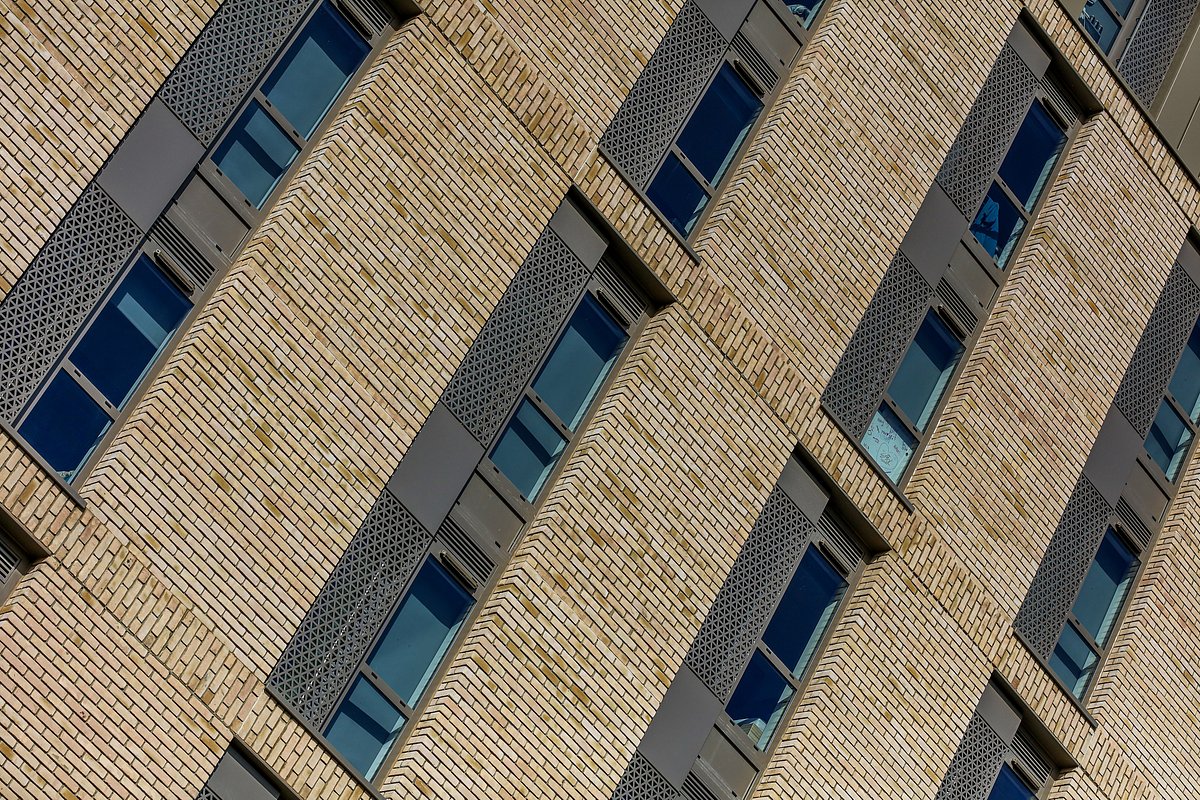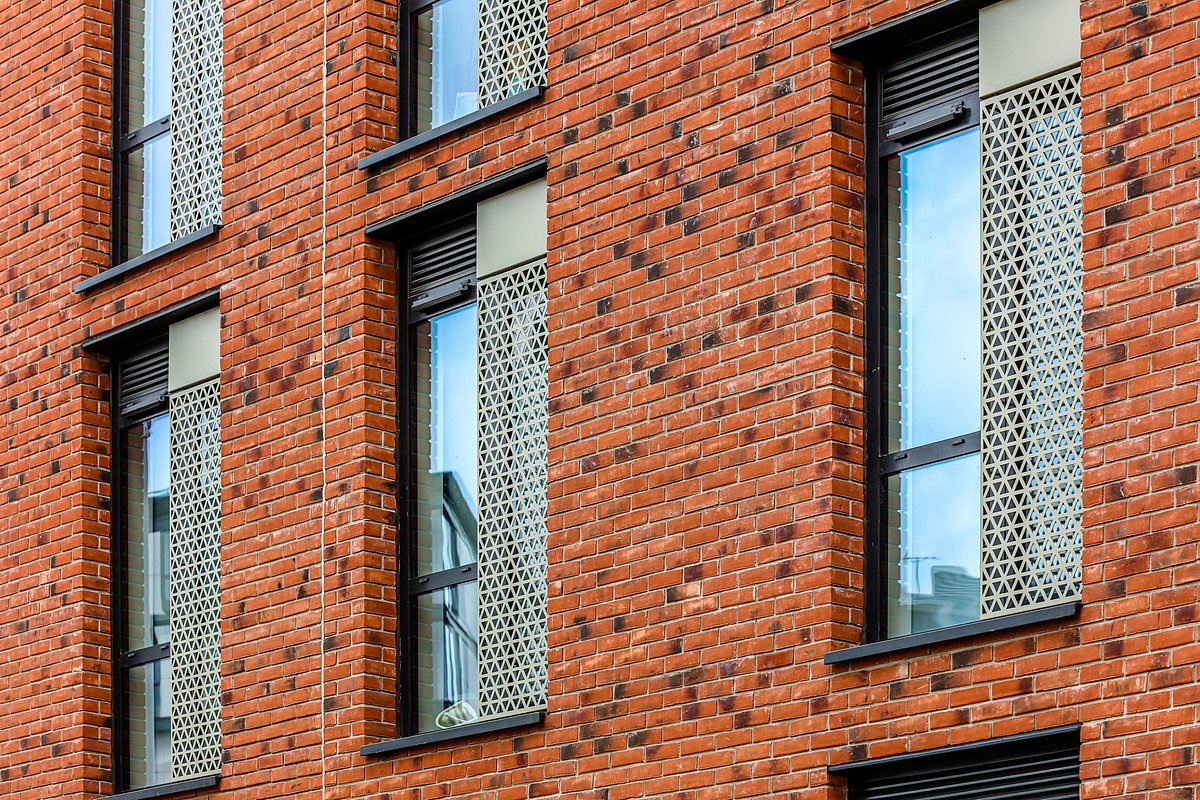 St Marks is a new student accommodation development, managed by the University of Lincoln. Designed by architects Corstorphine + Wright, St Marks student village is conveniently located minutes away from the University's Brayford Pool Campus and just a short walk from the city centre. The complex is spread across ten blocks, ranging from 4 to 10 storeys in height, which have been sub-divided to reduce scale and facilitate a progressive change in character across the development. The first phase included 1,222 bedrooms in apartments, comprising six to 12 en-suite bedrooms. Students will also benefit from associated internal and external amenity space.
The project was supplied through main contractor Bowmer & Kirkland, during a construction design and supply programme which took place from August 2019 until January 2022. Working alongside contractors Bowmer & Kirkland and Metek, Leviat supplied a variety of products from its range, including Ancon CombiDeck and Ancon MDC Masonry Support, to be used across all ten blocks of the development in residential apartments and ground floor retail units. In addition, Ancon Windposts and Nexus® Brick-Faced Support Systems were designed for use in specific areas of the complex.
Ancon MDC Masonry Support was specified due to its versatility. The system provides the ideal solution for supporting the outer leaf of masonry and was designed specifically for this project to suit a multitude of bespoke requirements. This range of masonry support system can carry over 8 metres of brickwork and accommodate any width of cavity from 50mm in its standard form. In order to avoid the structural steel frame employed in the buildings, Leviat tailored their Ancon MDC Support to allow for the large projections, as well as to accommodate the large range in cavity sizes. Additionally, the support systems were specially fabricated on this project to cater for the unique brickwork profiles and stepped brickwork piers across the blocks.
Furthermore, the Nexus® Brick-Faced Support System was utilised on this project to support some areas where recessed and stepped brickwork was a feature. The innovative combination of Leviat's masonry support and Ibstock Kevington's lightweight Nexus® soffit units enable the secure and easy installation of brickwork façades, while blending seamlessly into surrounding masonry.
St Marks student village is now complete, with Leviat's compatible products having formed an integral part of a major university construction project. University of Lincoln students can now benefit from a cohesive student community on the doorstep of their campus.
Related Links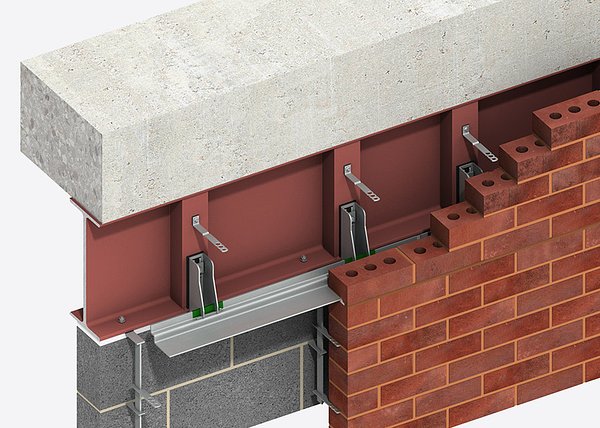 Brick, block or stone cladding on steel or concrete framed structures is normally supported by stainless steel masonry support systems.
NEXUS® brick-faced soffit systems brings together a high integrity steel Ancon support system with engineered brick-faced units from Ibstock Kevington.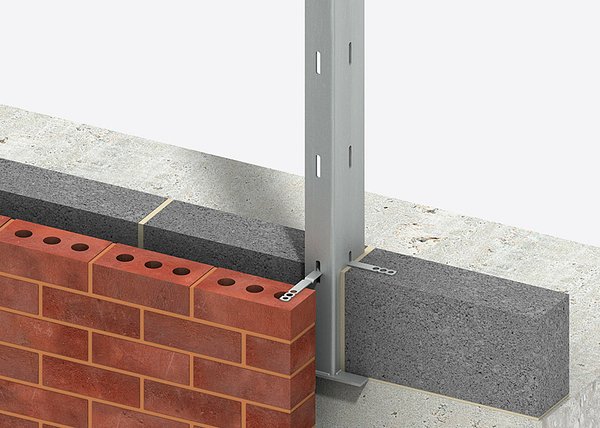 Ancon Windposts are designed to span vertically between floors to provide lateral support for panels of brickwork.
As a future-oriented, innovative company Leviat focuses on the ever-changing requirements of the industry, and our latest development combines the portfolio of Ancon and Halfen Tension Systems to ensure we meet the individual requirements of our customers.
Materials, products and services define how our world is built and is why Leviat is gearing up to sponsor and showcase an incredible line-up of innovative solutions from its world leading range of connecting, fixing and anchoring products at Futurebuild 2023.