Windposts
Ancon Windposts are designed to span vertically between floors to provide lateral support for panels of brickwork. Windposts can be installed into either the inner leaf of blockwork or into the cavity leaving the blockwork undisturbed. They are designed to suit specific applications and are supplied complete with end connections and ties.
They are suitable for use where standard AMR ladder type masonry reinforcement is inadequate or when there is a requirement to split a large masonry panel.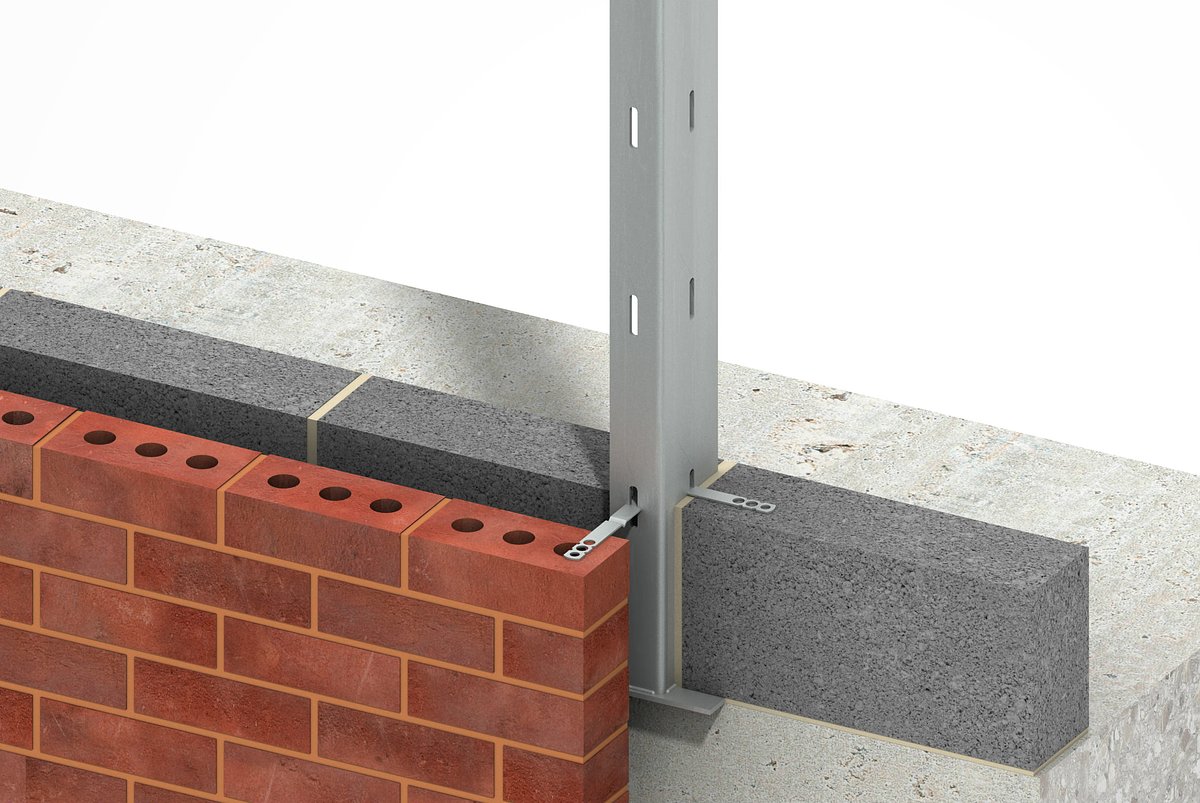 Construction products which fall within the scope of a harmonised Standard now carry UKCA and CE marking under the Construction Products Regulation. For windposts and parapet posts, the harmonised standard is BS EN 1090-1 Execution of steel structures and aluminium structures: Requirements for conformity assessment of structural components. Leviat complies with all UKCA and CE marking requirements of this Standard, including designs to EN 1993 (Eurocode 3) and external certification of our factory production controls by an approved body.
We are certified to undertake welded fabrication work to Execution Class 2 which covers most building applications and is the default class when unspecified. For more information on Execution Class click here or download a Declaration of Performance here.
Building Information Modelling
For BIM Objects of these products, please click here or visit the National BIM Library.
As a future-oriented, innovative company Leviat focuses on the ever-changing requirements of the industry, and our latest development combines the portfolio of Ancon and Halfen Tension Systems to ensure we meet the individual requirements of our customers.
Materials, products and services define how our world is built and is why Leviat is gearing up to sponsor and showcase an incredible line-up of innovative solutions from its world leading range of connecting, fixing and anchoring products at Futurebuild 2023.