Ancon further extends its ST1 wall tie range for super-insulated high-rise buildings
Now available in lengths of 325mm and 350mm, the Ancon ST1 wall tie range has been extended to suit high-rise masonry buildings with insulated cavities up to 225mm wide.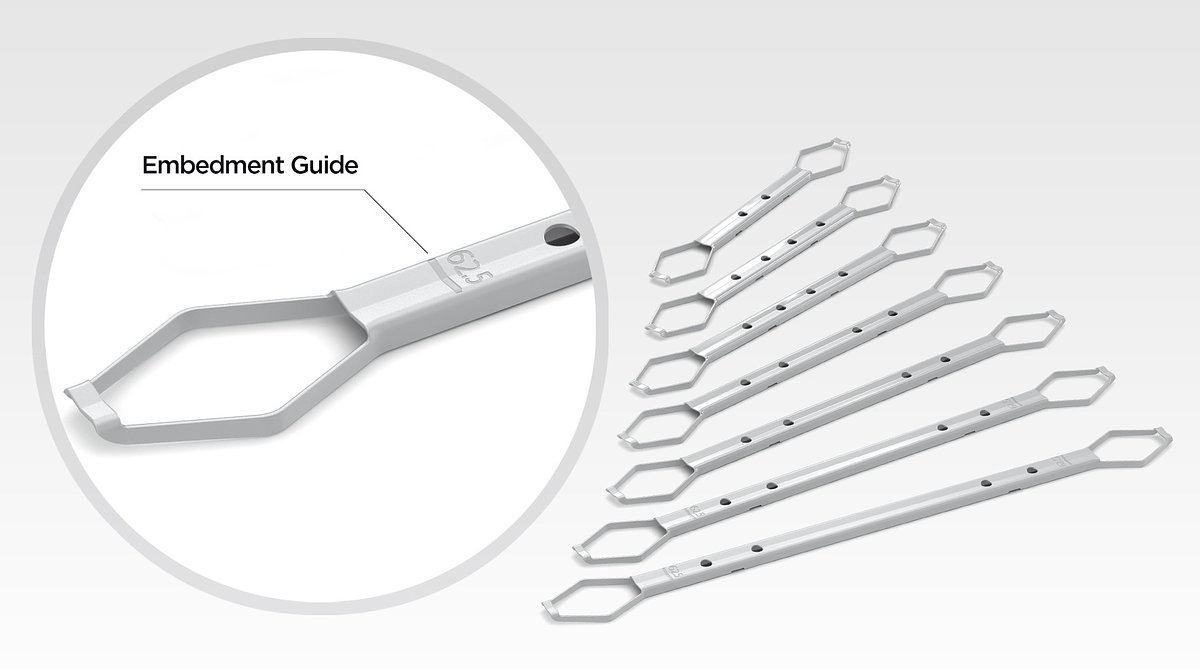 This latest wall tie development clearly demonstrates that Ancon continues to lead the field in masonry fixings. The ST1 is the only heavy duty wall tie on the market suitable for these super-insulated cavities and, with wall tie installation being such a hot topic following the collapse of an Edinburgh school wall as a result of poor workmanship, these new longer lengths of ST1 feature a maximum design cavity embedment guide at each end to aid installation.
The Type 1 (heavy duty) performance of these ties is independently verified by tension and compression tests in M2 mortar at Lucideon and declared through Ancon's 'CE' labelling and documentation.
Type 1 wall ties are suitable for virtually any building type, height and geographical location and are installed at a standard spacing of 2.5 ties per square metre; they are typically used on developments over 15 metres in height.
Available in boxes of 250 ties, the Ancon ST1 is value-engineered from stainless steel strip. The unique ST1 design, with its relatively small cross-sectional area, provides high strength and lower thermal transfer compared to other metal ties, at a competitive price.
More Information on ST1 Wall Tie Embedment
Minimum Design Embedment = 62.5mm
Each ST1 wall tie length is suitable for a 25mm cavity range, so the designed embedment in each leaf varies from 75mm (at the smallest cavity) to 62.5mm (at the largest cavity); the latter is marked on ST1 325mm and 350mm tie lengths as a guide.
| ST1 Length (mm) | Cavity Range (mm) |
| --- | --- |
| 200 | 50-75 |
| 225 | 76-100 |
| 250 | 101-125 |
| 275 | 126-150 |
| 300 | 151-175 |
| 325 | 176-200 |
| 350 | 201-225 |
Minimum Embedment (including site tolerances) = 50mm
(In line with PD6697: 2010 and Approved Document A)
Ancon ST1 wall tie lengths allow for site tolerance in both cavity width and centring of the ties. Ancon can confirm that ST1 wall ties meet Type 1 performance requirements at a 50mm embedment, in M2 mortar. This site tolerance should not to be taken into account when specifying wall tie length. Where cavities are outside the tolerance offered and a minimum 50mm embedment cannot be achieved in each leaf, longer wall ties will be required.
Contact Ancon for more information.
As a future-oriented, innovative company Leviat focuses on the ever-changing requirements of the industry, and our latest development combines the portfolio of Ancon and Halfen Tension Systems to ensure we meet the individual requirements of our customers.
Materials, products and services define how our world is built and is why Leviat is gearing up to sponsor and showcase an incredible line-up of innovative solutions from its world leading range of connecting, fixing and anchoring products at Futurebuild 2023.