AMR Masonry Reinforcement
Ladder Type Bed Joint Reinforcement
Ancon AMR 'Ladder Type' Masonry Reinforcement is a fabricated steel reinforcement system that is located in the bed joint to strengthen masonry panels without thickening the wall.
The longitudinal steel wires are flattened to ensure good mortar cover even when lapped or used with wall ties. Cross wires are welded in the same plane as the main wires at 450mm centres.
Standard configurations suit a wide range of structural load conditions and wall widths. Product selection is based on calculation.
The longitudinal wires have a minimum characteristic yield strength of 500N/mm². AMR meets the requirements of BS EN 845-3: 2003.
Product Widths
60, 100, 150, 175mm
For use in wall widths from 100mm to 215mm.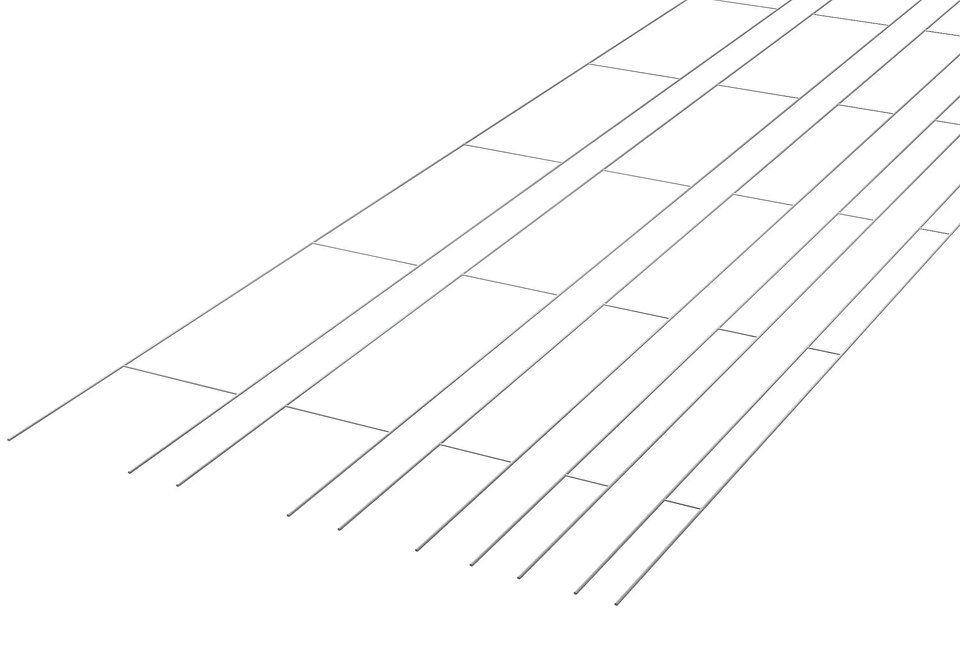 Longitudinal Wire Diameters
3.0, 3.5*, 4.0, 4.5*, 5.0mm (equivalent diameter after flattening)
Ancon AMR is flattened to less than 3mm
Selection is based on calculation

*Wire diameters 3.5mm and 4.5mm are only available in stainless steel.
Materials
Austenitic stainless steel (ref. S)
Galvanised steel (ref. G)
Stainless steel provides the user with the greatest corrosion resistance and life-cycle costing benefits, and is suitable for use in any application. Galvanised steel is not suitable for use in the external leaf of a cavity wall.
Length
Ancon AMR is manufactured in standard lengths of 2700mm.
Specification
Product Code / Material Code / Wire (mm) / Width (mm)
e.g. AMR/S/D3.0/W60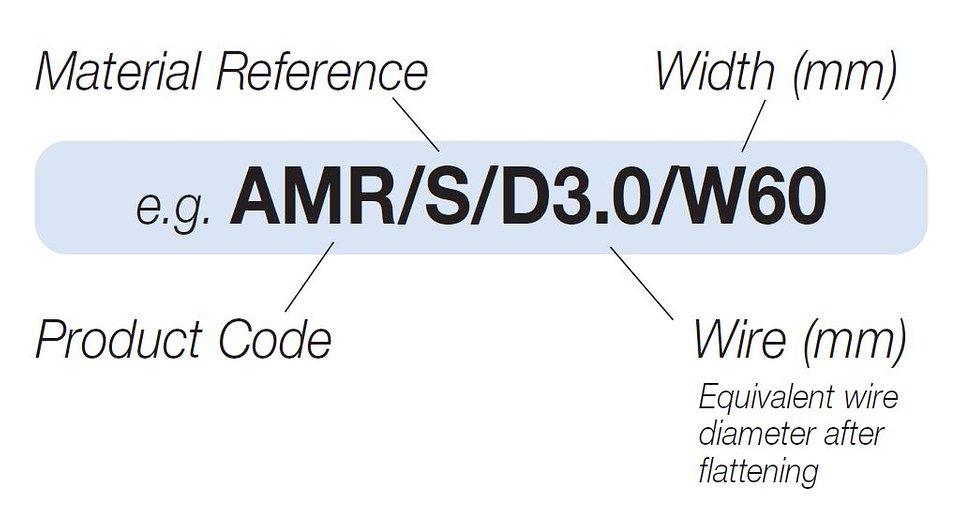 Applications and Recommended Product Width
| Wall Thickness | AMR Width |
| --- | --- |
| 102mm Brick / 100mm or 125mm Block | 60mm |
| 140mm or 150mm Block | 100mm |
| 190mm or 200mm Block | 150mm |
| 215mm Block | 175mm |
Reinforcing Large Format Stack-Bonded Masonry
Where large format masonry units are stacked one above the other, the lack of bonding between them will greatly reduce the overall flexural strength of the panel and the ability of the wall to spread vertical loads.
The use of Ancon reinforcement referenced AMR/S/D3.5/W60 is normally recommended at vertical centres no greater than 300mm, usually every course or every other course depending on the height of the masonry unit. The illustration below uses a 215mm unit height.
This is typical advice for stack bonded masonry up to 125mm wide. Thicker blocks require wider reinforcement.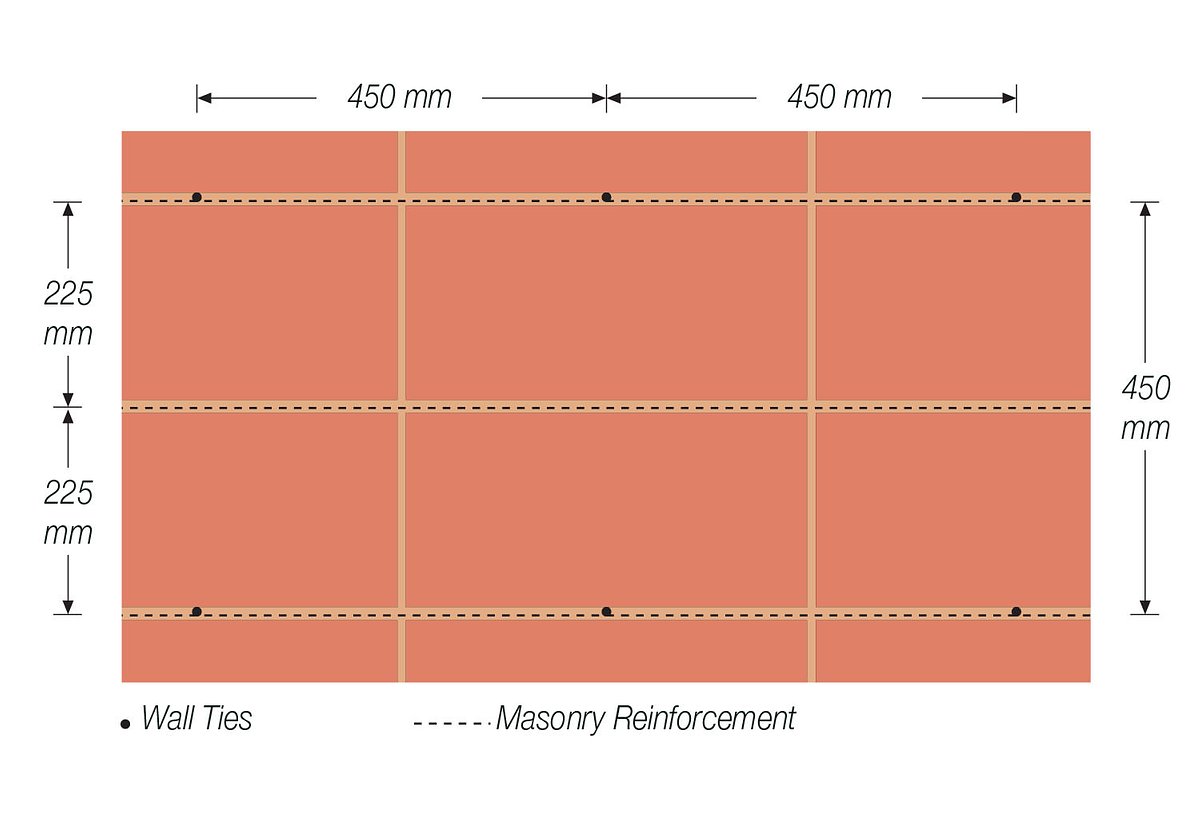 Ancon AMR Corner Units
Prefabricated corner units can be manufactured to provide true continuity of reinforcement. Alternatively, masonry reinforcement can be cut and bent on site.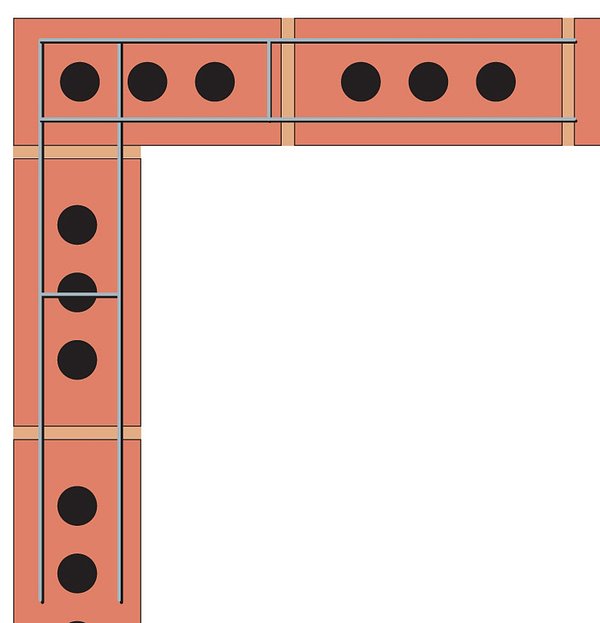 Radiused Units
Contact Leviat for more information on Ancon radiused sections.
As a future-oriented, innovative company Leviat focuses on the ever-changing requirements of the industry, and our latest development combines the portfolio of Ancon and Halfen Tension Systems to ensure we meet the individual requirements of our customers.
Materials, products and services define how our world is built and is why Leviat is gearing up to sponsor and showcase an incredible line-up of innovative solutions from its world leading range of connecting, fixing and anchoring products at Futurebuild 2023.