Ancon AMR-CJ
Ancon AMR-CJ masonry reinforcement allows the construction of collar-jointed walls i.e. two leaves of thin masonry used in place of a single leaf of wider, heavier blockwork. Ancon AMR-CJ is used to tie the two leaves together, so it acts as a single unit.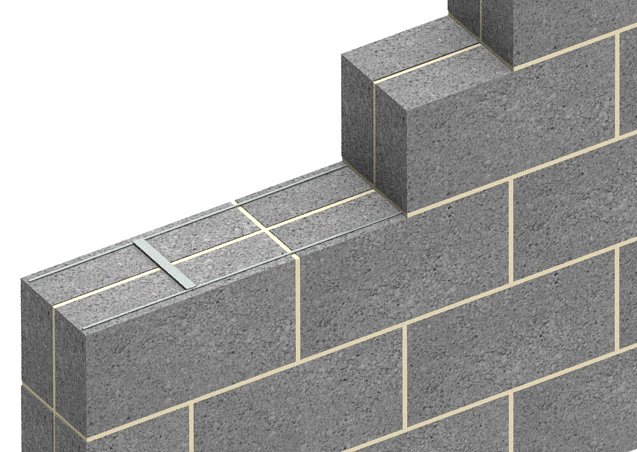 The product consists of 20 x 2.5mm flat ties welded to flattened longitudinal wires. The longitudinal wires have a minimum characteristic yield strength of 500N/mm².
Product Width
AMR-CJ is supplied in a standard width of 175mm to suit wall widths of 215mm comprising two leaves of either standard bricks or 100mm blocks.
Longitudinal Wire Diameters
3.0, 3.5*, 4.0, 4.5*, 5.0mm (equivalent diameter after flattening)
Selection is based on calculation.

*Wire diameters 3.5mm and 4.5mm are only available in stainless steel.
Materials
Austenitic stainless steel (ref. S)
Galvanised steel (ref. G)
Stainless steel provides the user with the greatest corrosion resistance and life-cycle costing benefits, and is suitable for use in any application. Galvanised steel is not suitable for use in an external leaf.
Length
Ancon AMR-CJ is manufactured in a standard length of 2700mm.
Specification
AMR-CJ / Material / Wire (mm) / W175
e.g. AMR-CJ/S/D3.0/W175
| Stainless Steel | Galvanised Steel |
| --- | --- |
| AMR-CJ / S / D3.0 / W175 | AMR-CJ / G / D3.0 / W175 |
| AMR-CJ / S / D3.5 / W175 | |
| AMR-CJ / S / D4.0 / W175 | AMR-CJ / G / D4.0 / W175 |
| AMR-CJ / S / D4.5 / W175 | |
| AMR-CJ / S / D5.0 / W175 | AMR-CJ / G / D5.0 / W175 |
Corner Units and T-Sections
Pre-fabricated corner units and T-sections can be manufactured to provide true continuity of reinforcement. Alternatively, masonry reinforcement can be cut and bent on site.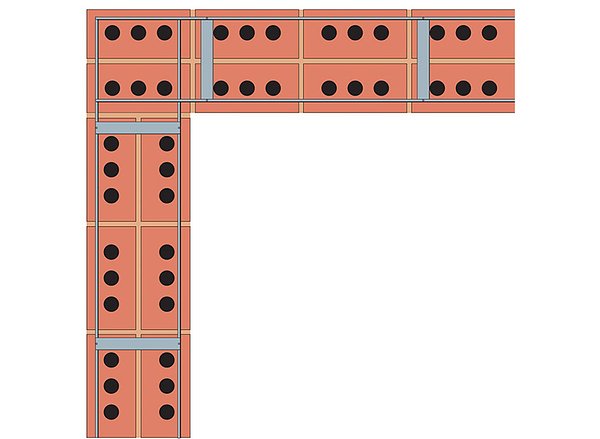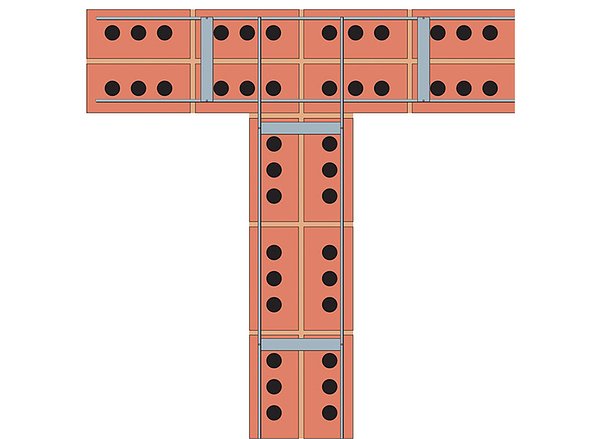 As a future-oriented, innovative company Leviat focuses on the ever-changing requirements of the industry, and our latest development combines the portfolio of Ancon and Halfen Tension Systems to ensure we meet the individual requirements of our customers.
Materials, products and services define how our world is built and is why Leviat is gearing up to sponsor and showcase an incredible line-up of innovative solutions from its world leading range of connecting, fixing and anchoring products at Futurebuild 2023.