Ancon AMR-X
Industry concerns over the build quality of reinforced masonry panels have led Leviat to develop the innovative Ancon AMR-X. This new product features shaped cross wires which ensure the longitudinal wires are located in the centre of a bed joint.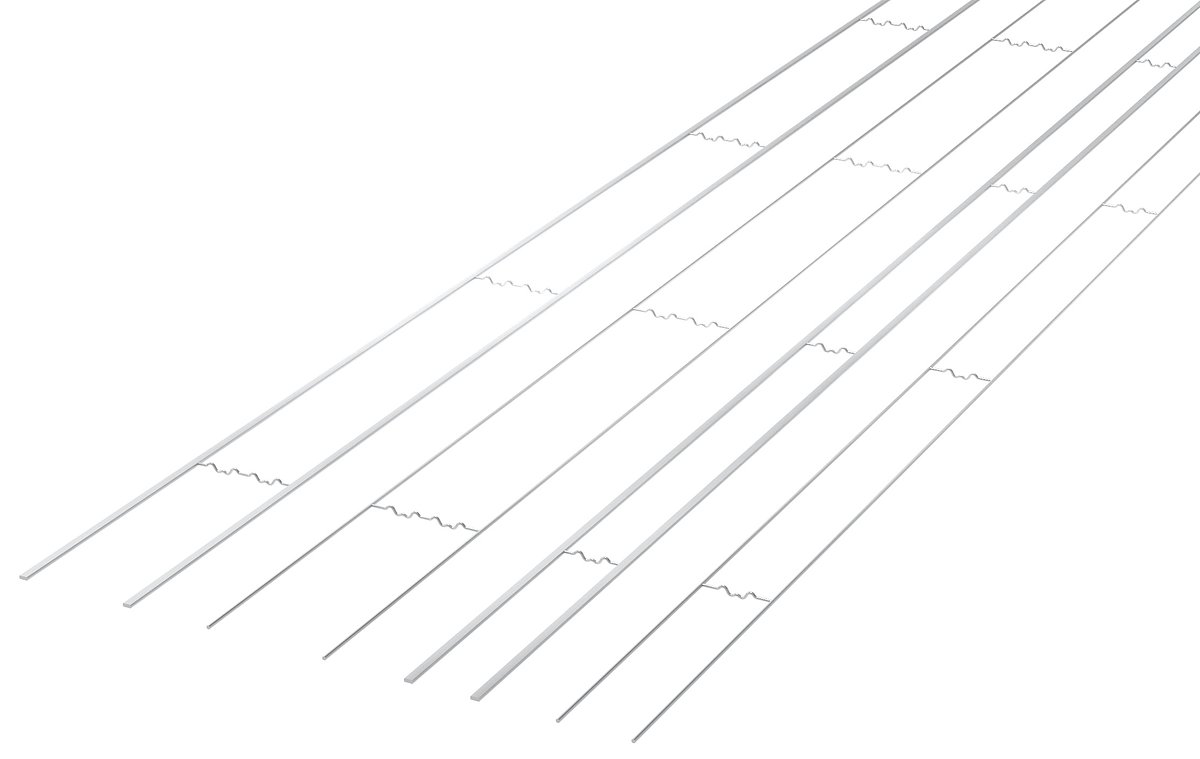 When compared to other ladder type reinforcement, Ancon AMR-X can accelerate the speed of construction, improve build quality and reduce the requirement for site supervision.
The product is based on the existing Ancon AMR masonry reinforcement, but with shaped rather than straight cross wires. This innovative design is a simple, cost-effective way to correct poor site practice.
When applied to dry bricks or blocks, only the modified cross wires are in contact with the masonry; the longitudinal wires are elevated. When the next masonry unit is lowered, the mortar layer disperses around the steel, leaving the reinforcement fully surrounded.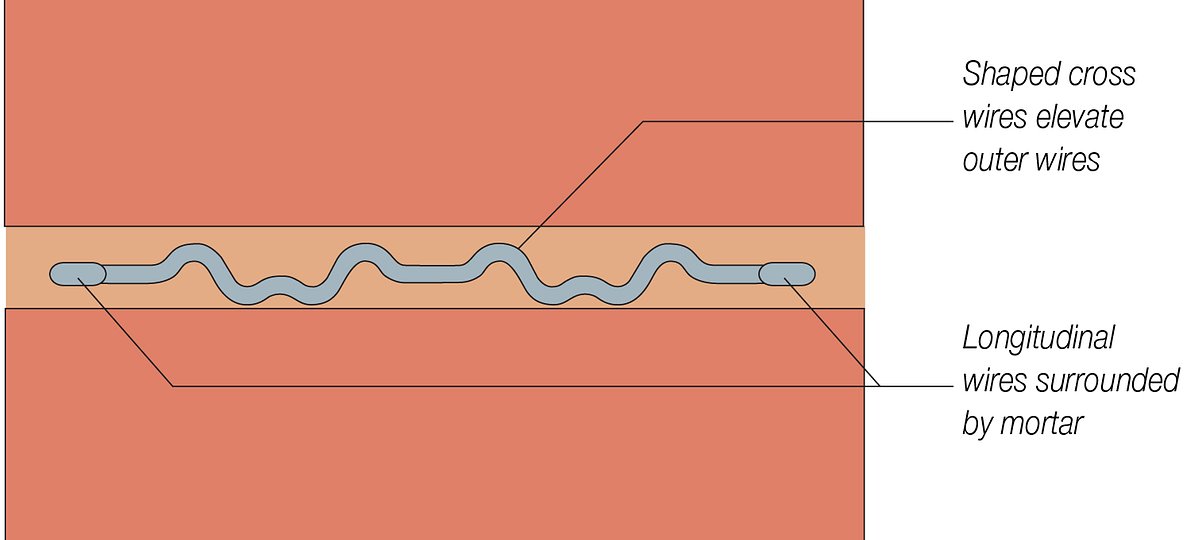 Material
AMR-X is manufactured from stainless steel wire and is suitable for use in internal and external wall panels.
Wire Diameters
The longitudinal wires are manufactured in two sizes which, after flattening, have an equivalent wire diameter of 3mm and 5mm. This range suits the majority of load conditions.
Length
Ancon AMR-X is available in a standard length of 2700mm.
Widths
It is available in two standard widths (60mm, 100mm) and can be used in masonry units from 100mm to 150mm wide.
Specification
AMR-X is specified using the simple reference system shown below. Each length is marked with the product reference to aid identification on site.
| Product | Material Reference | Wire Reference | Width Reference |
| --- | --- | --- | --- |
| AMR-X | S | D3.0 | W60 |
Building Information Modelling
For a BIM Object of AMR-X, please click here or visit the National BIM Library.
As a future-oriented, innovative company Leviat focuses on the ever-changing requirements of the industry, and our latest development combines the portfolio of Ancon and Halfen Tension Systems to ensure we meet the individual requirements of our customers.
Materials, products and services define how our world is built and is why Leviat is gearing up to sponsor and showcase an incredible line-up of innovative solutions from its world leading range of connecting, fixing and anchoring products at Futurebuild 2023.