Repair and Remedial Work
The MBT range of couplers is ideal for applications involving the replacement of corroded or damaged reinforcement as bar ends require no preparation or rotation.
MBT ET Couplers
When two MBT ET type couplers are used, the replacement bar is cut approximately 5mm shorter than the original length to allow clearance for insertion between the sound ends of the in-situ bars. MBT ET couplers are pushed fully over both ends of the replacement bar and temporarily held in position. The replacement bar is then correctly positioned and the couplers moved to a previously marked position on the existing bars indicating half the length of the coupler. The lockshear bolts are tightened to complete the installation.
The below application is suitable where the bar being replaced is at least 2 x MBT ET coupler length (see page 22) + 100mm.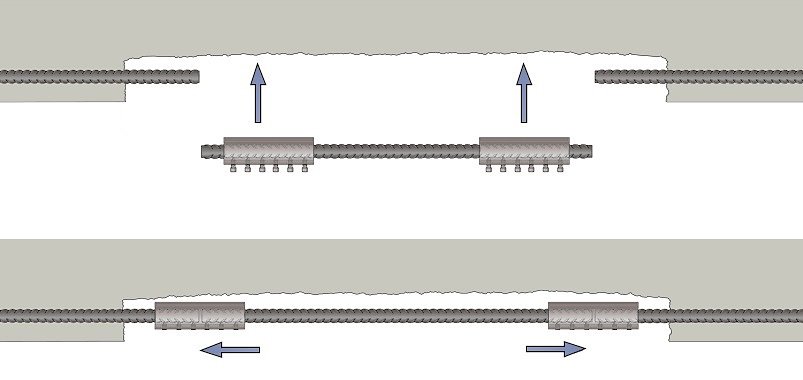 MBT Continuity C Series Gap Closer

A smaller section of bar can be removed and replaced by an MBT Continuity C Series coupler. The central threaded stud can be modified to suit the gap. The table below provides the minimum bar length (dimension A) and minimum concrete pocket length (dimension B) to be cut away to facilitate this solution.

| Bar Diameter (mm) | Minimum Dimension (A) | Minimum Dimension (B) |
| --- | --- | --- |
| 12 | 100 | 300 |
| 16 | 115 | 345 |
| 20 | 147 | 441 |
| 25 | 177 | 531 |
| 32 | 214 | 642 |
| 40 | 300 | 900 |
Installation
Bar replacement using MBT Continuity C Series Gap Closer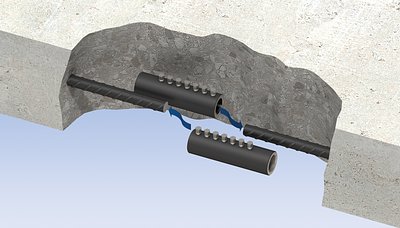 1) Orientate so threaded sections face inwards and pass the two halves of the continuity coupler over the opposing bar ends to leave the gap visible.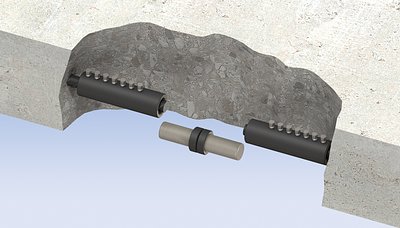 2) Insert appropriately sized stud in the gap and rotate each half of the coupler so the stud locates fully in each internal thread.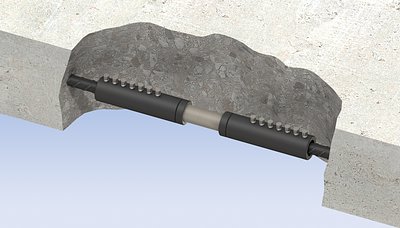 3) Tighten locknuts against the couplers. Shear bolt heads to complete installation by starting from the centre and working outwards and partly tightening the lockshear bolts using either a ratchet wrench or a nut runner as appropriate. Do not use impact tools. Repeat again, this time fully tightening the lockshear bolts.
As a future-oriented, innovative company Leviat focuses on the ever-changing requirements of the industry, and our latest development combines the portfolio of Ancon and Halfen Tension Systems to ensure we meet the individual requirements of our customers.
Materials, products and services define how our world is built and is why Leviat is gearing up to sponsor and showcase an incredible line-up of innovative solutions from its world leading range of connecting, fixing and anchoring products at Futurebuild 2023.