Ancon launches improved IHR Head Restraint to accommodate 75mm gaps
Successfully re-engineered by Ancon, the IHR range of internal head restraints can now accommodate gaps at the wall head of up to 75mm, extending the previous maximum of 50mm.
Head Restraints provide a simple support at the top of masonry panels. They transfer lateral load from the masonry to the primary structure, whilst also allowing for some vertical movement between the two materials. They are typically installed in the inner leaf of blockwork on a framed structure, where the masonry is non-loadbearing.
The Ancon IHR comprises an L-shaped channel section, to be fitted in the bed joint and perpendicular joint of the top masonry course, and a second sliding insert, which fixes to the underside of the structural frame. The latter component is shaped to prevent disengagement from the channel, allowing installation as a complete assembly, and available in a variety of designs to suit different fixing methods and substrates.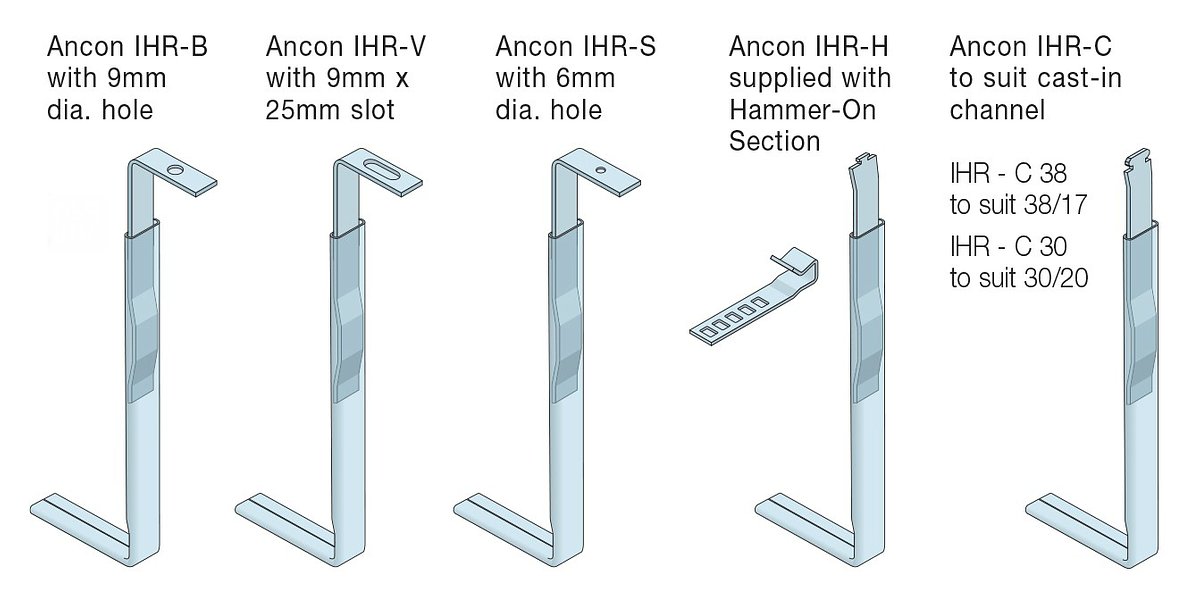 The sliding top section is available in two lengths; one length to suit 25-50mm gaps and a longer length for 51-75mm gaps, ideal where a fire or acoustic barrier is being installed or greater deflections are expected in the primary structure.
In addition to accommodating larger gaps at the wall head, the new improved Ancon IHR design eliminates a secondary plastic component from the channel section; it is now formed entirely from high integrity stainless steel. The standard height suits a 215mm block.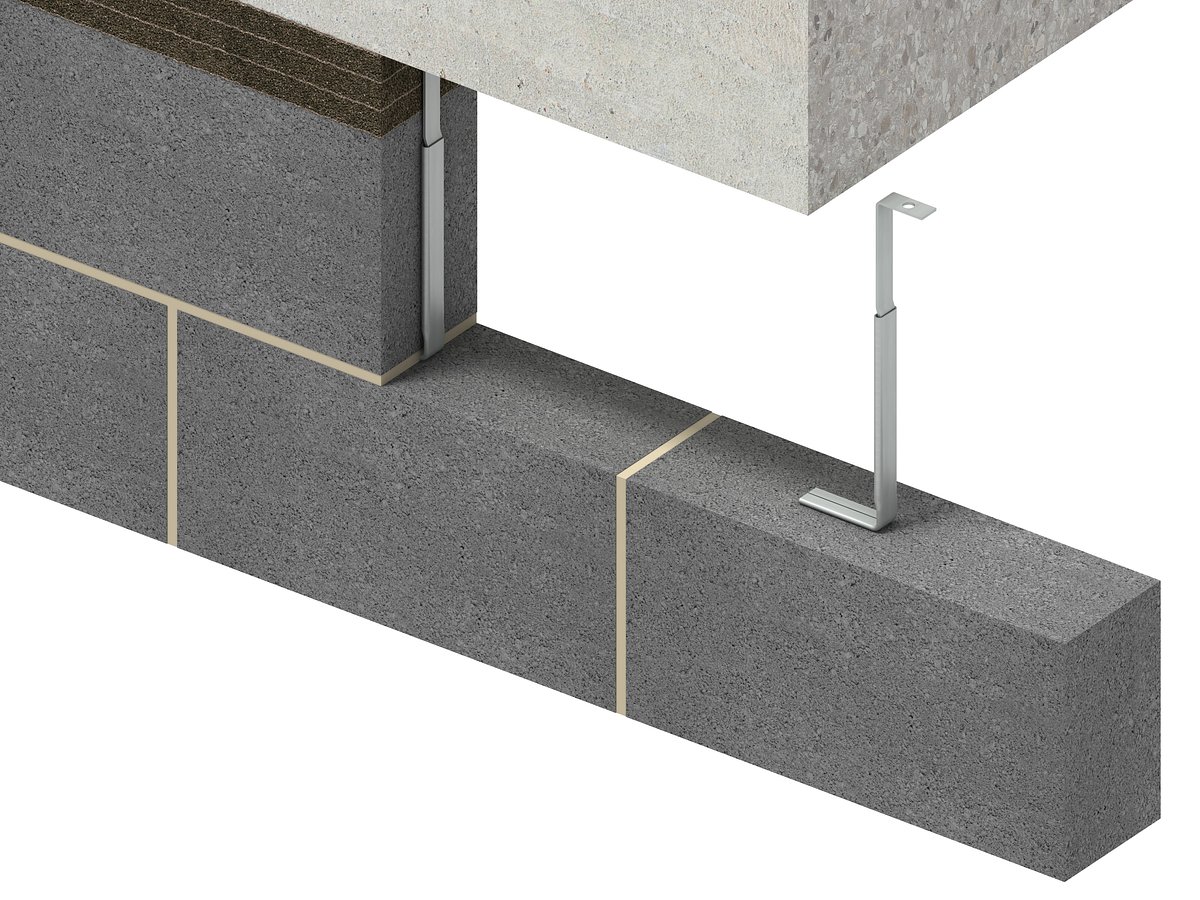 Ancon has published a comprehensive set of design resistances for its improved IHR range, based on independent product testing. The data covers installation at 450mm and 900mm centres with a 25mm, 50mm and 75mm gap.
Ancon, a CRH company, operates an active product development programme that invites ideas from both inside and outside the business and is a two-time winner of the prestigious Queen's Award for Innovation (2012, 2018). Recording, analysing and fulfilling unmet customer demands, such as accommodating larger gaps at wall heads, are a key driver to Ancon's on-going success.
The IHR design change is effective July 2018.
As a future-oriented, innovative company Leviat focuses on the ever-changing requirements of the industry, and our latest development combines the portfolio of Ancon and Halfen Tension Systems to ensure we meet the individual requirements of our customers.
Materials, products and services define how our world is built and is why Leviat is gearing up to sponsor and showcase an incredible line-up of innovative solutions from its world leading range of connecting, fixing and anchoring products at Futurebuild 2023.