Ancon launches new CARES-approved reinforcing bar coupler system at the UK Concrete Show
Ancon chose Europe's largest specialist concrete show to launch its latest new product.
The Bartec-Plus Parallel Threaded Coupler System is the latest addition to Ancon's comprehensive range of reinforcing bar couplers and has been awarded UK CARES Technical Approval TA1-A. It is suitable for fatigue applications, including major road and rail infrastructure projects.
Another new product from the company is the KSN Anchor Reinforcement Continuity System, which won 'Best Product in Show' when it was launched at the 2013 Concrete Show and has recently been Highly Commended in the CONSTRUCT Innovation Award.
Designed to simplify slab-to-wall construction joints, rows of KSN Anchors are cast into a concrete wall as a single unit and, when the formwork and thread protection are removed, threaded reinforcing bars are simply screwed into the anchors to form the slab connection. This is a quicker, easier, and above all, safer continuity system. It eliminates the drilling of formwork or concrete and the dangers associated with projecting bars and on-site bar straightening. Unlike pull-out bar systems, there is virtually no restriction on continuation bar length or spacing, and the Anchors are available in a greater choice of bar diameters.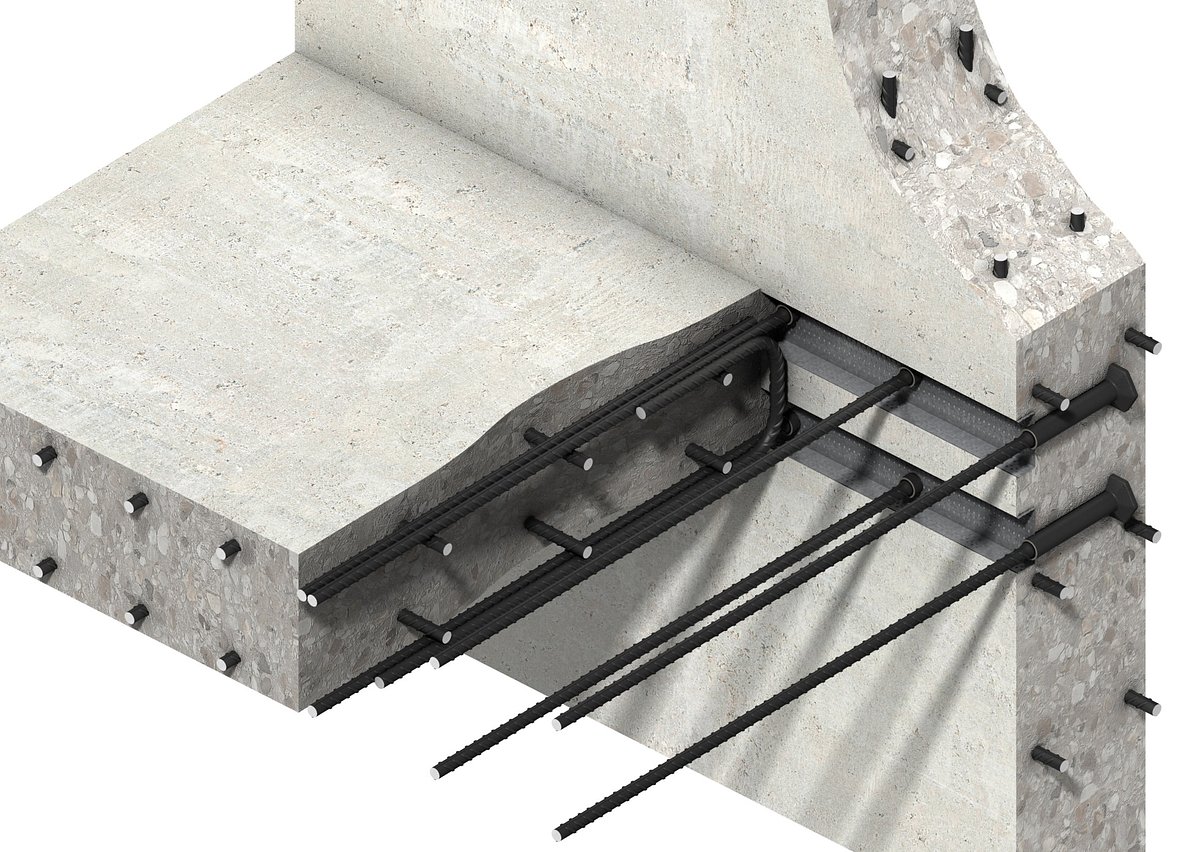 UK Concrete Show, NEC, 27-28 February 2014
Stand C60 also featured Ancon's unique Lockable Dowel designed for use at temporary movement joints in post-tensioned concrete frames. This product eliminates the need for pour strips, accelerating the speed of construction, reducing build costs and enhancing on-site safety.
The UK Concrete Show provided visitors with an excellent opportunity to meet Ancon staff face-to-face to discuss the product and service offerings that, in the company's 130th year, won Ancon a prestigious Queen's Award - recognised worldwide as a symbol of business excellence.
If you missed us at the show and would like more information on any of our products please contact us.
As a future-oriented, innovative company Leviat focuses on the ever-changing requirements of the industry, and our latest development combines the portfolio of Ancon and Halfen Tension Systems to ensure we meet the individual requirements of our customers.
Materials, products and services define how our world is built and is why Leviat is gearing up to sponsor and showcase an incredible line-up of innovative solutions from its world leading range of connecting, fixing and anchoring products at Futurebuild 2023.