Ancon releases interactive Ecobuild stand App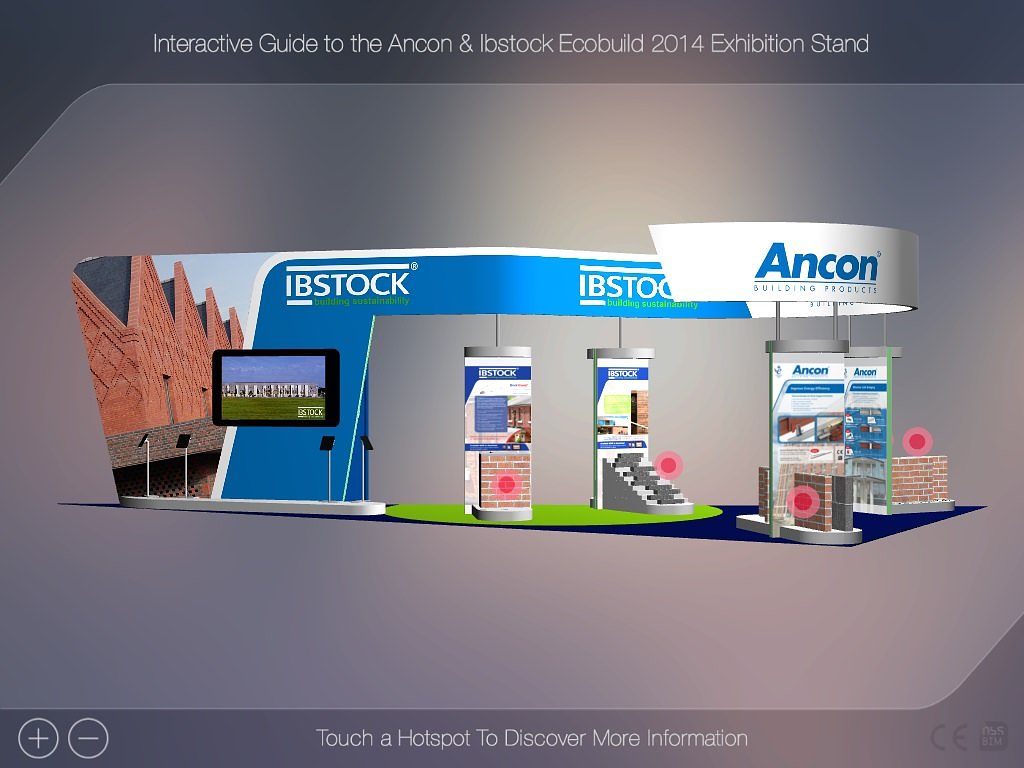 Following its success at this year's Ecobuild, Ancon has made its App of the stand available to download via the App Store. For iPad devices only, the App was a key feature of the stand's digital zone which had free standing iPads for visitors to use, as well as an 80 inch "iPad" plasma screen. The App also features Ancon's stand partner leading brick manufacturer, Ibstock.
The App shows a replica of the stand with various flashing product hotspots. When clicked, the hotspot takes you through a screen detailing information on the product chosen. Users can zoom in and rotate the interactive stand to view from all angles. A video demo is available to view on this page.
Ancon's product hotspots showcase its range of low energy solutions including its ultra-low thermal conductivity Teplo-L-Tie, a basalt fibre wall tie with a stainless steel upstand for connecting to steel, concrete or timber frames as well as in-situ masonry. This new tie was displayed alongside the original, award-winning TeploTie and other stainless steel wall ties from our extensive range of thermally efficient cavity wall ties.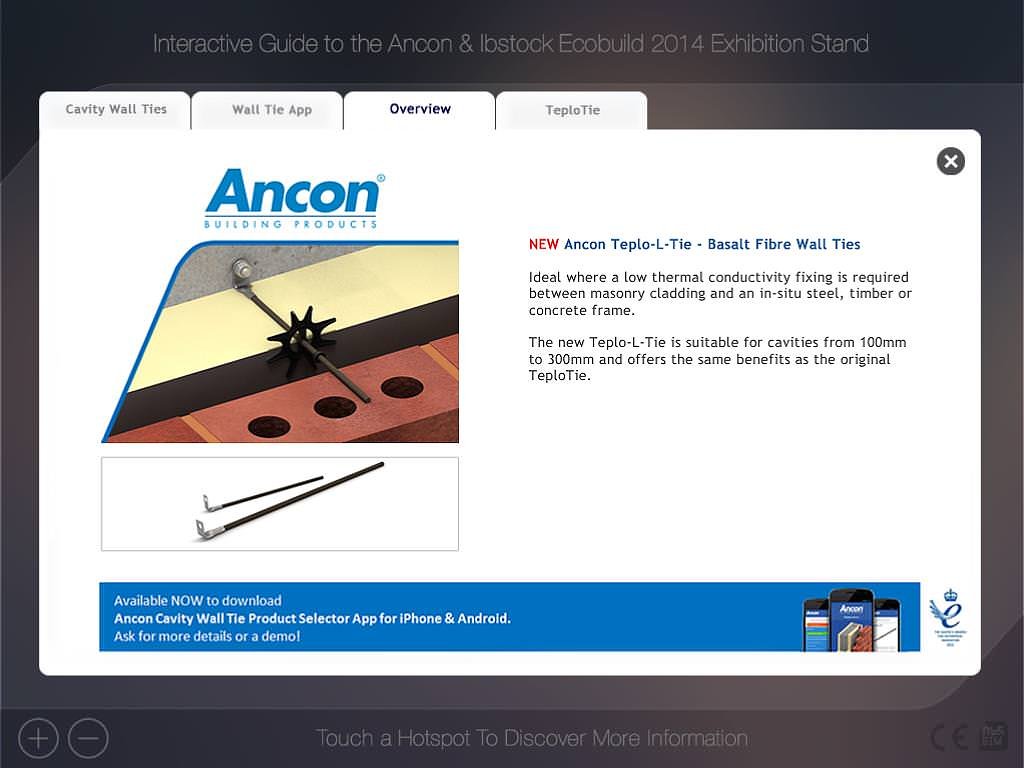 Another hotspot features Ancon's range of thermally insulated connectors. These thermal breaks are designed to maintain structural integrity while minimising heat loss at balcony locations. By clicking on this hotspot, links to three standard solutions are offered for concrete to concrete, steel to concrete and steel to steel applications.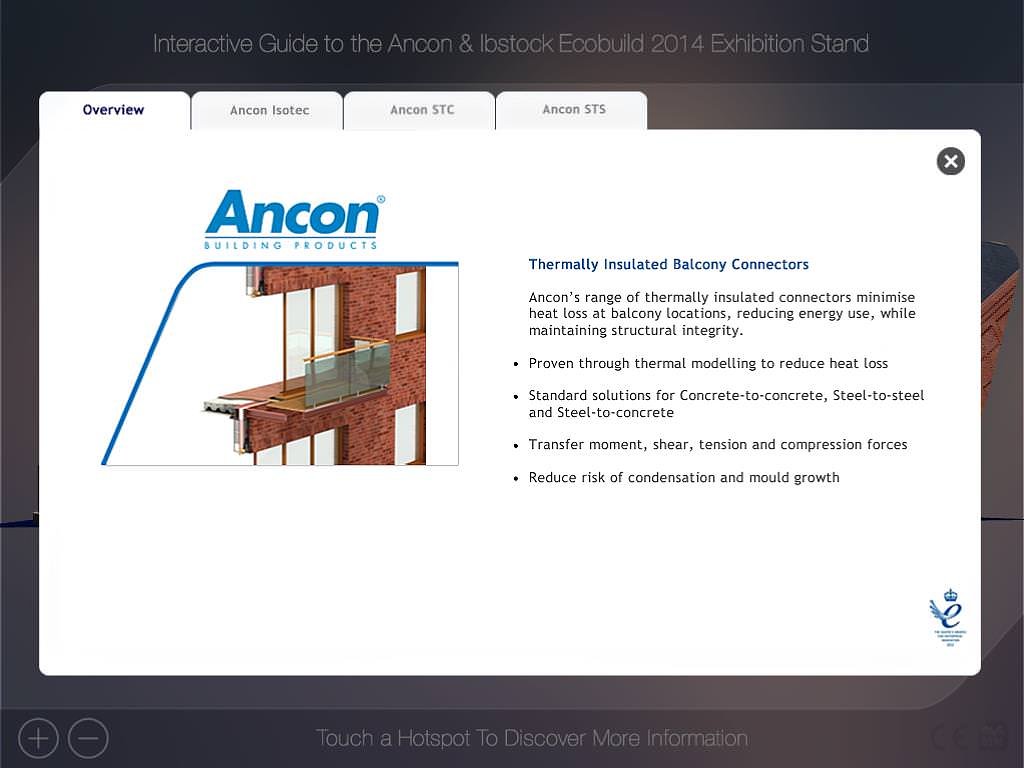 Other hotspots include thermal breaks for masonry support systems, bed joint reinforcement and windposts.
As a future-oriented, innovative company Leviat focuses on the ever-changing requirements of the industry, and our latest development combines the portfolio of Ancon and Halfen Tension Systems to ensure we meet the individual requirements of our customers.
Materials, products and services define how our world is built and is why Leviat is gearing up to sponsor and showcase an incredible line-up of innovative solutions from its world leading range of connecting, fixing and anchoring products at Futurebuild 2023.