Look what's been happening at Ancon in 2018
2018 has been another busy year at Ancon following a string of new product launches and improvements, challenging projects and a third Queen's Award for Enterprise. Keep reading for a quick recap of what's happened over the last 12 months.
Developments in Fixings for Masonry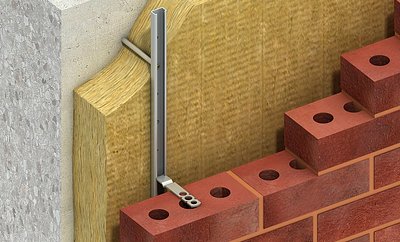 Range Extension: 25/14 Restraint System
Originally designed to tie masonry cladding to light steel frames, use of the Ancon 25/14 Restraint System was extended to timber and concrete frames, as well as any type of insulation including Class A1 mineral wool following independent testing.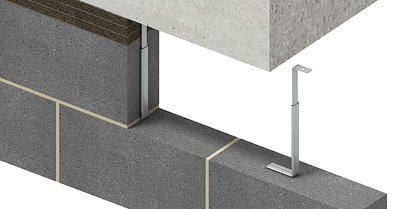 Product Improvement: IHR Head Restraint
The IHR range of internal head restraints can now accommodate gaps at the wall head of up to 75mm - ideal where a fire or acoustic barrier is required. The new improved design also eliminates a secondary plastic component from the channel section and the IHR is now formed entirely from high integrity stainless steel.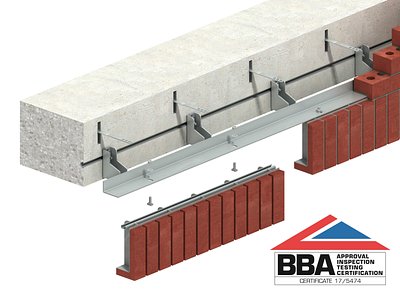 BBA Certification: Nexus
Nexus, the next generation of brick-faced support systems developed through a collaboration with Ancon and Ibstock Kevington, is the first of its kind to achieve British Board of Agrément (BBA) certification for both soffits and lintels.
Being the first brick-faced soffit unit recognised by the BBA to offer a working life commensurate with the building on which it is installed, Nexus should now be specified with even greater confidence than before.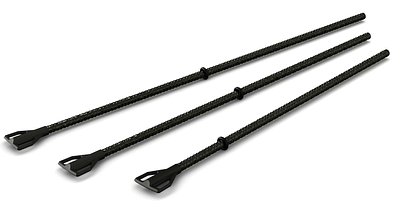 Range Extension: Teplo Wall Ties
The basalt-fibre Teplo-BFR features a plain end for resin anchoring into an existing structure and a moulded safety end for building into a new bed joint. It is ideal for new-build cavity wall construction where mortar joints do not align e.g. thin-joint blockwork, and retrofit applications where a new leaf of masonry and insulated cavity are being constructed against a pre-existing masonry or concrete wall.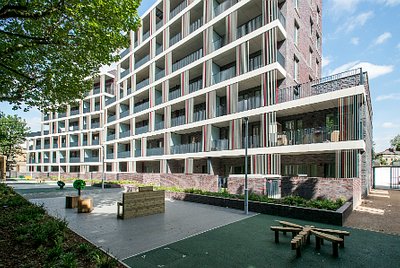 Project Case Studies
Online, our latest project case studies include the regeneration of the Agar Grove housing estate in Camden, the largest Passivhaus development to date in the UK, where Teplo wall ties were chosen for external cavity walls to minimise fabric heat loss. We also have Stapleton House - a landmark ten-storey student accommodation development in Islington, where a bespoke brick support system was designed to avoid clashes with steelwork protruding into the cavity.
Developments in Fixings for Concrete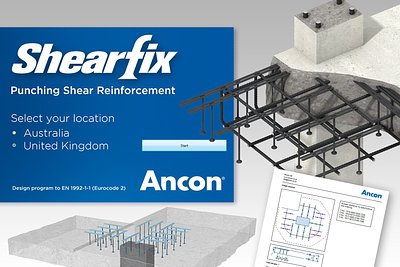 Design Software: Shearfix Punching Shear Reinforcement
An enhanced version of the popular Shearfix design software has been released that enables engineers to maintain a flat concrete slab at column heads by reinforcing the area against punching shear with a CARES-approved, prefabricated, stud-rail system.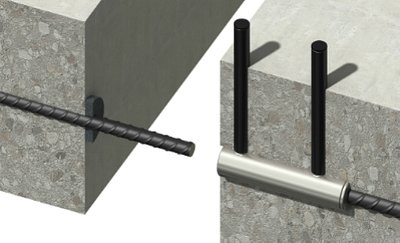 New Blog: Precast Connections
Ancon discusses how precast concrete connection systems have evolved from simple void formers, enabling the insertion and grouting of rebars, to fully optimised high performance grout sleeve couplers.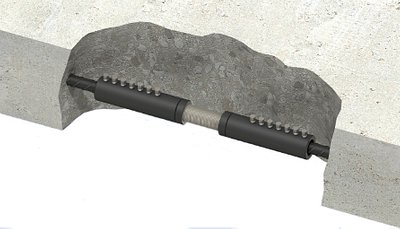 New Product: Gap Closer Coupler
The MBT range of couplers is ideal for applications involving the replacement of corroded or damaged reinforcement as bar ends require no preparation or rotation. When only a small section of bar needs to be replaced the new MBT Gap Closing coupler is ideal. A central threaded stud in the coupler is modified to suit the gap.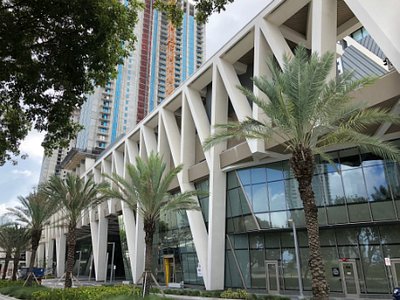 Project: All Aboard Florida
Specially modified Ancon DSD shear load connectors are installed on the elevated sections of the All Aboard Florida project at Miami Station. These innovative connectors transfer load at transverse joint locations within the rail viaduct superstructure. They were designed and tested to accommodate the project's stringent dynamic load conditions and supplied by Ancon's local distributor and CRH sister company, Meadow Burke.
Company News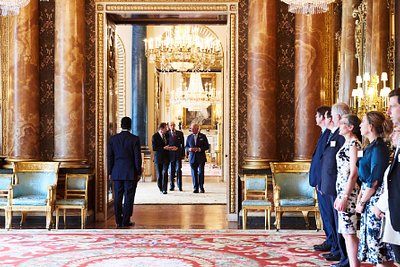 Third Royal Reception for Queen's Award
Ancon was honoured at a Royal reception to celebrate its success in the 2018 Queen's Awards for Enterprise – the third Queen's Award for the company. The latest award, for continuous excellence in innovation, comes as a result of the successful introduction and ongoing development of the ultra-low thermal conductivity Teplo range of basalt fibre wall ties.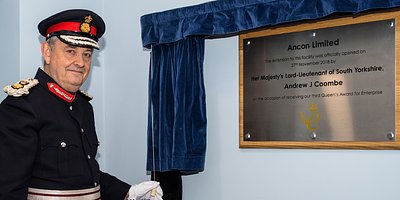 Ancon's largest manufacturing facility opened by Lord-Lieutenant
Ancon received its 2018 Queen's Award for Enterprise at a special ceremony in the recently-extended Sheffield head office and largest UK manufacturing facility. The extension was officially opened by the Lord-Lieutenant as part of the event, with the unveiling of a special commemorative plaque to mark the occasion.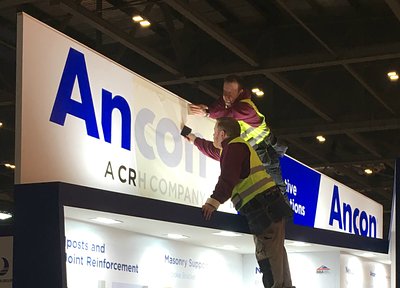 New company and brand logos unveiled
Our previous 'Ancon Building Products' logo had been in use for 19 years. During this period Ancon has evolved and our new appearance better reflects who we are today – a dynamic global brand. Read more here.
To be kept informed of the latest Ancon news, technical advice and product developments as and when they happen, sign up to our mailing list here.
As a future-oriented, innovative company Leviat focuses on the ever-changing requirements of the industry, and our latest development combines the portfolio of Ancon and Halfen Tension Systems to ensure we meet the individual requirements of our customers.
Materials, products and services define how our world is built and is why Leviat is gearing up to sponsor and showcase an incredible line-up of innovative solutions from its world leading range of connecting, fixing and anchoring products at Futurebuild 2023.