KSN Anchor Box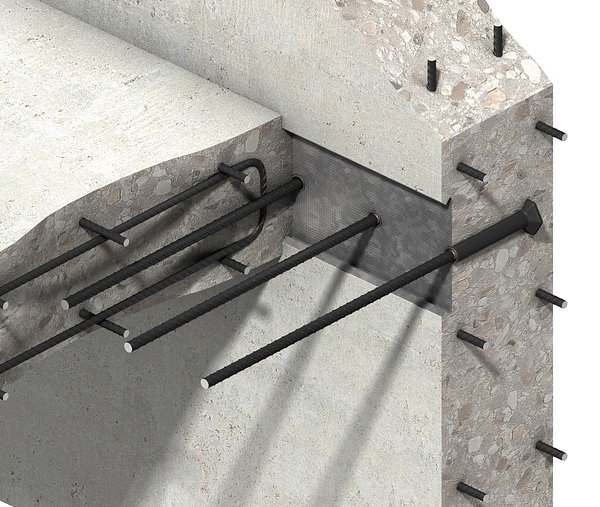 The innovative KSN Anchor Box provides a cost-effective design solution that minimises rebar congestion in both the slab and the wall, simplifies bar scheduling and is quick and easy to install with no requirement for manual bar straightening on site.
Internally threaded KSN Anchors, supplied in a metal casing and used in combination with Bartec Plus parallel-threaded reinforcing bars, can now be detailed in a single row along the slab section centreline.
KSN Anchors used at slab-to-wall connections, subjected to a combination of shear and tensile loads, can be designed by following a four-step EC2-compliant design method, which is detailed in the document below. The design method has been developed by Leviat and independently verified by the Department of Civil and Structural Engineering at the University of Sheffield, UK.
UK CARES has independently assessed the Ancon KSN Anchor; refer to Technical Approval TA1-B 5061.
System Components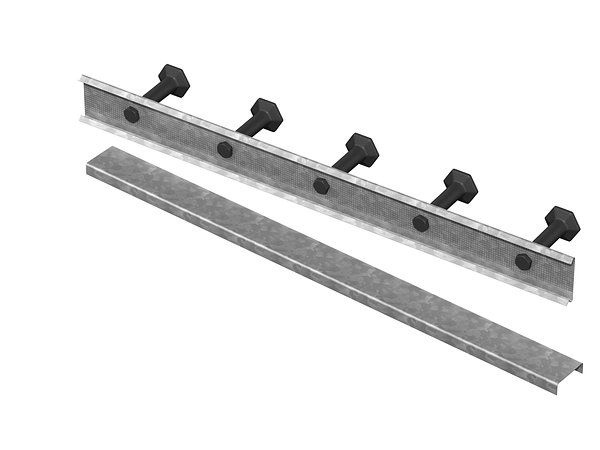 KSN Anchor Box
There are eight standard anchors in the KSN range.
When used for shear connections, KSN Anchors are delivered to site pre-assembled as independent rows of anchors fixed with hexagon head screws to the back of a galvanised metal casing featuring a dimpled surface to provide an effective concrete bond.
The KSN Anchor Box is available in the following range of widths: 85mm, 120mm, 150mm, 170mm, 190mm, 220mm and 250mm.
Bartec Plus Continuation Bars
Unlike re-bend continuity systems where bar lengths are restricted to the box dimensions, there is virtually no restriction on continuation bar length with KSN Anchors. This system easily accommodates the longer lap lengths now required by BS EN 1992:1-1 (Eurocode 2).
Ancon KSN Anchors are designed for use with 12mm, 16mm and 20mm diameter grade B500B or B500C reinforcing bar, threaded with a Bartec Plus metric thread, supplied by Leviat. No on-site bar straightening is required.
Full product information, the four-step design method and installation guidance is available in the literature below:
As a future-oriented, innovative company Leviat focuses on the ever-changing requirements of the industry, and our latest development combines the portfolio of Ancon and Halfen Tension Systems to ensure we meet the individual requirements of our customers.
Materials, products and services define how our world is built and is why Leviat is gearing up to sponsor and showcase an incredible line-up of innovative solutions from its world leading range of connecting, fixing and anchoring products at Futurebuild 2023.