Reinforcement Continuity Systems
Leviat manufactures six Ancon products which provide continuity of reinforcement at slab-to-wall construction joints in concrete.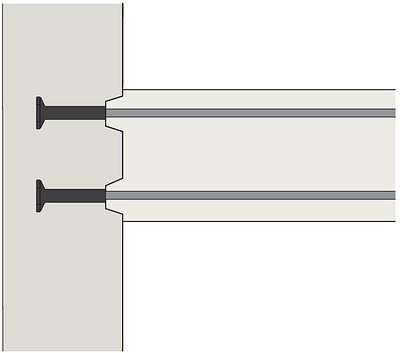 The KSN system comprises internally-threaded anchors which are cast into the wall and, during construction of the adjoining slab, accept continuation bars prepared with a Bartec parallel-thread.
There is no on site bar straightening and virtually no restriction on bar length, so EC2 lap lengths are easily accommodated. A standard timber carrier allows multiple anchors to be installed simultaneously. Unlike re-bend systems where bar length, spacing and diameter are restricted by physical box dimensions, KSN Anchors provide total design flexibility.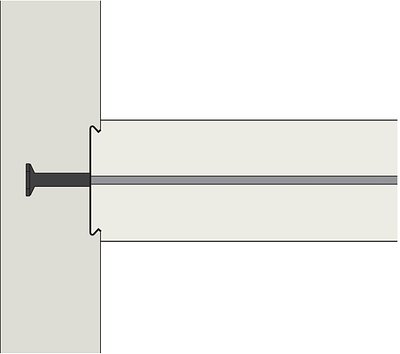 Our internally threaded KSN Anchors, supplied in a metal casing and used in combination with Bartec Plus parallel-threaded reinforcing bars, can be detailed in a single row along the slab section centreline at slab-to-wall connections subjected to a combination of shear and tensile loads.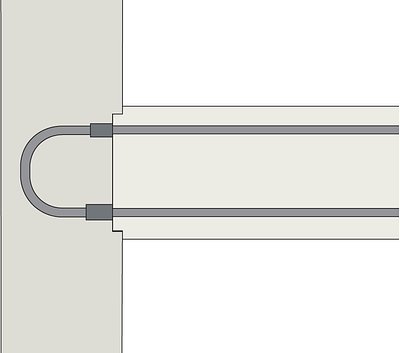 Ancon CB Coupler Boxes simplify the continuity of reinforcement at concrete construction joints. They allow engineers to design slab-to-wall connections without the traditional restrictions on bar length and bar diameter of re-bend/pull-out continuity systems and help contractors to eliminate manual bar straightening on site.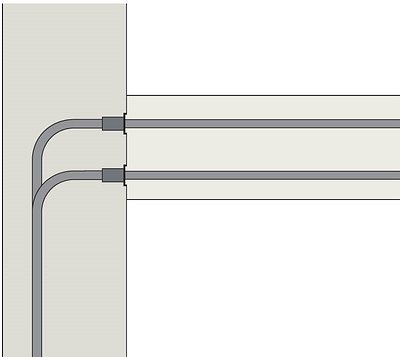 Ancon CS Coupler Strips offer all the benefits of the CB Coupler Box above and are specifically designed to simplify rebar continuity at joints where walls are curved on plan. A flexible steel strip with integral Ancon couplers is nailed directly to curved shuttering.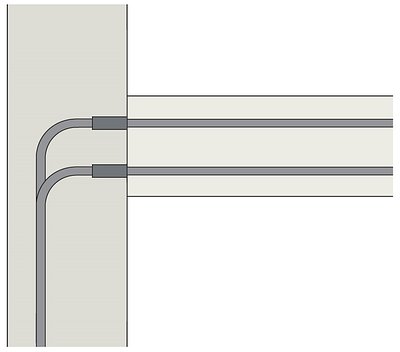 Ancon Starter Bars are supplied fixed to an Ancon coupler. Once cast in concrete, the coupler's end cap is removed and a threaded continuation bar is installed with a calibrated torque wrench to complete the connection.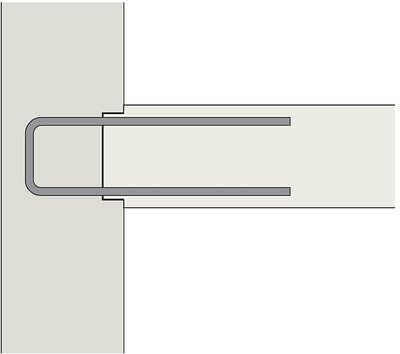 Ancon Eazistrip consists of pre-bent bars housed within a galvanised steel casing. Once installed, the protective cover is removed and the bars are straightened.
Summary of Ancon Rebar Continuity Systems
System

Key Features

KSN Anchors

Threaded anchors fixed to a removable timber carrier. Accept Bartec Plus continuation bars of virtually any length. Ideal for moment connections.
Bar diameters 12, 16, 20mm.

KSN Anchor Box

Cost-effective threaded anchor system for connections subjected to a combination of shear and tensile loads.
Bar diameters 12, 16, 20mm.

CB Coupler Box

CXL Couplers supplied fixed to a sacrificial metal casing. Accepts CXL threaded rebars of virtually any length.
Bar diameters 12, 16, 20mm.

CS Coupler Strip

CXL Couplers supplied fixed to a flexible steel rail for walls curved on plan.
Bar diameters 12, 16, 20, 25mm.

Starter Bars

Individual continuation bars supplied fixed to an Ancon Coupler.
Bar diameters 12, 16, 20, 25, 32mm.

Eazistrip

Rebend system comprising a galvanised steel casing housing pre-bent bars. On site bar straightening required.
Bar diameters, 10, 12, 16mm.
Installation Procedure for Ancon Eazistrip
As a future-oriented, innovative company Leviat focuses on the ever-changing requirements of the industry, and our latest development combines the portfolio of Ancon and Halfen Tension Systems to ensure we meet the individual requirements of our customers.
Materials, products and services define how our world is built and is why Leviat is gearing up to sponsor and showcase an incredible line-up of innovative solutions from its world leading range of connecting, fixing and anchoring products at Futurebuild 2023.