Approved Document E
Approved Document E: Resistance to the Passage of Sound
This document specifies the acoustic performance requirements of ties suitable for use in separating walls (Type A ) and external walls (Type B) of new build dwellings.
Type A ties must have a measured dynamic stiffness of <4.8MN/m3 for the specified minimum cavity, at a standard density.
Type A ties throughout the site are indicated by this logo e.g. Ancon Staifix HRT4, ACOU Acoustic Wall Tie Range.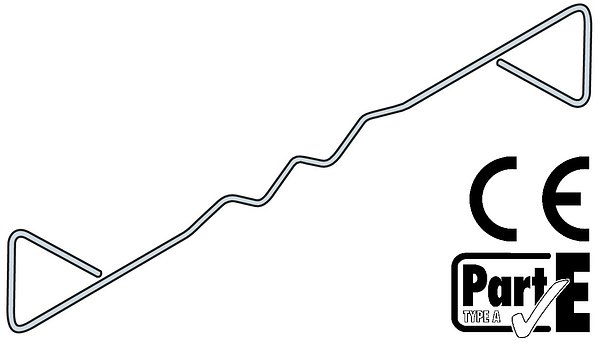 All Ancon ties which cross a cavity meet the requirements of Type B.
How the dynamic stiffness of wall ties is measured
The ends of six samples of each tie are cast into 100mm square concrete blocks, the blocks are suspended, one block excited and the frequency response measured. From these tests the mean dynamic stiffness is calculated for the specific cavity and multiplied by the tie density (usually 2.5 tie/m2). The results are shown in MN/m3.
As a future-oriented, innovative company Leviat focuses on the ever-changing requirements of the industry, and our latest development combines the portfolio of Ancon and Halfen Tension Systems to ensure we meet the individual requirements of our customers.
Materials, products and services define how our world is built and is why Leviat is gearing up to sponsor and showcase an incredible line-up of innovative solutions from its world leading range of connecting, fixing and anchoring products at Futurebuild 2023.