Wall Starter Systems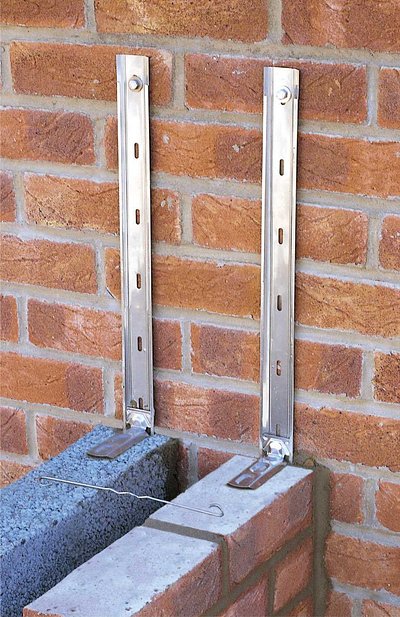 Ancon Staifix Universal Wall Starter System
This system includes all necessary fixings to join a single skin of masonry, 2400mm high, to an existing brickwork or blockwork wall. Each pack includes two fixing strips, five plugs, five washers, five screws and ten wall ties. It is suitable for wall widths from 60mm to 250mm and has a design resistance of 1.7kN per metre. Wall ties slide within the fixing strip to course with the bed joints of any masonry unit.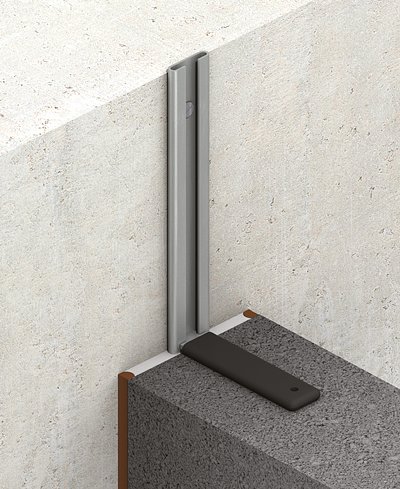 36/8 Wall Extension System
This system is available as a kit comprising a length of 36/8 Channel 2400mm long, ten safety-ended SP36 flat wall ties and ten plugs / screws. It is suitable for fixing to blockwork or concrete and has a design resistance of 1.6kN per metre.
Unlike other wall starters, the ties can be used with debonding sleeves to accommodate longitudinal movement at the joint and the system can also be supplied with other Ancon wall ties with a _ _36 reference, e.g. DP36 or YP36 (dowelled) for use with stonework.
Ancon Staifix Starter Tie
This screw-in tie is supplied with an 8mm nylon plug and is suitable for use in brickwork and blockwork of up to 3 storeys or 8 metres in height. The tie can also be used in line with NHBC standards.
Ancon Staifix Cavity Starter Tie
The tie simplifies the building of an inner leaf of blockwork within an existing structure. It is ideal for barn conversions and can be used in line with NHBC standards.
Lengths
180mm, 200mm, 230mm to suit cavities from 50mm - 120mm.
Reveal Support Plate
The Ancon Reveal Support Plate is designed to support the first few bricks of a full brick (215mm deep) window reveal during construction. The plate will bond into the bed joint of the outer leaf providing a stable bearing for the reveal brick.
The long leg of the plate is built into the bed joint of the external leaf with the arrow pointing inwards. To ensure stability, the outer leaf should be built at least one brick high on top of the plate prior to the reveal brick being placed.
For other reveal depths please contact us.
As a future-oriented, innovative company Leviat focuses on the ever-changing requirements of the industry, and our latest development combines the portfolio of Ancon and Halfen Tension Systems to ensure we meet the individual requirements of our customers.
Materials, products and services define how our world is built and is why Leviat is gearing up to sponsor and showcase an incredible line-up of innovative solutions from its world leading range of connecting, fixing and anchoring products at Futurebuild 2023.