Suspended brickwork: four ways to create attractive soffits
Deep reveals and soffits are an increasingly popular design feature that add an extra depth and dimension to masonry façades. Creating these effects can be key to the aesthetics of the building but can pose engineering problems as the main building façade must be maintained across an opening, while seeming to be unsupported by structural steelwork.
The unique expertise of Ancon in the design and manufacture of high integrity steel components has enabled the company to develop four effective solutions to achieve this popular design feature – allowing architects greater freedom in design.
These four solutions are illustrated in a new technical brochure clearly demonstrating the applications, benefits and installation details of each system.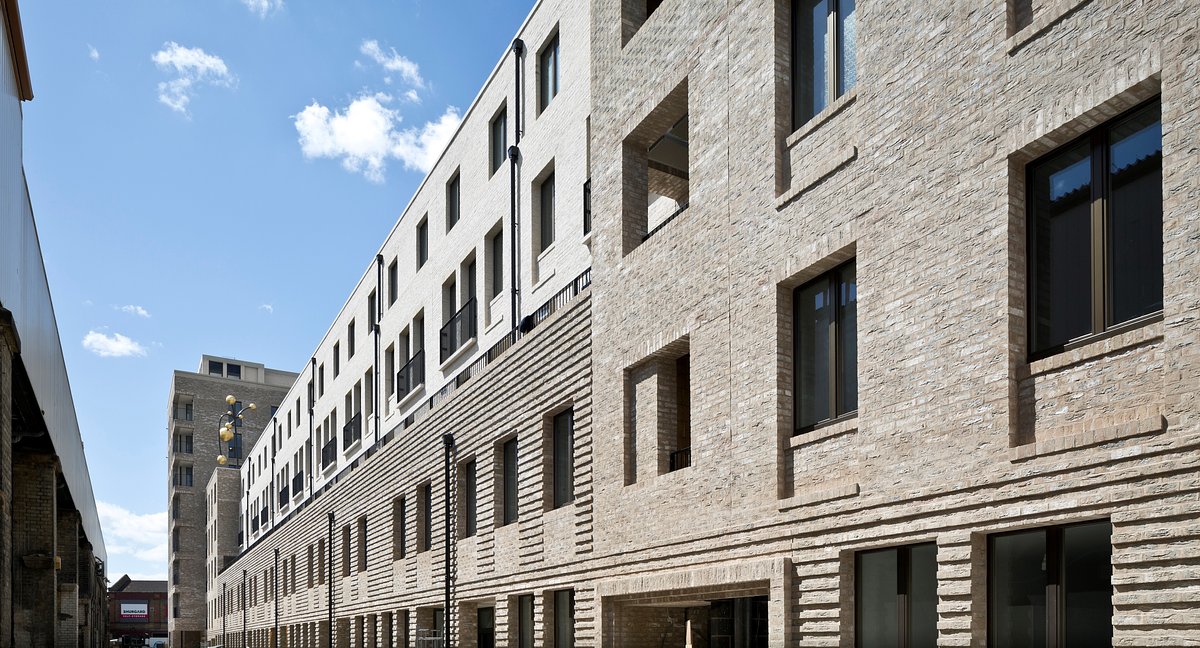 Solutions range from the suspension of factory-made brick faced steel or precast concrete units that are simply lifted and bolted to the underside of an Ancon MDC brick support system, to more complex hanger systems that are assembled on site using Ancon stirrups and stitching rods or channels and dowelled wall ties. All systems are manufactured to meet individual project specifications. System designs vary depending on factors such as load, cavity, soffit dimensions, brick pattern and coursing.
Our experience shows a prefabricated soffit offers contractors a far easier and more cost-effective solution. Our latest innovation, Nexus®, has been developed in partnership with cut-brick specialist Ibstock Kevington and offers a lightweight steel alternative to cast concrete.
Brick Slip Systems
Ideal for large/numerous soffits
Nexus® Brick Faced Support System
Combining a specially developed Ibstock Kevington lightweight brick-faced steel unit with Ancon's tried and tested MDC stainless steel brick support angle, the Nexus® brick soffit system is our recommended solution. This prefabricated two-part system, available in virtually any brick type or bond pattern, is simply bolted together on site providing quick and simple soffit alignment without mechanical lifting.
The new system offers considerable benefits over traditional cast concrete alternatives – cutting weight by more than half, which in most cases will allow the brick-faced units to be installed without specialist lifting equipment, and significant savings in installation time – making it particularly appropriate for fast-track or time-limited projects.
Precast Concrete System
Ancon MDC masonry support systems can be designed and manufactured to suspend precast concrete brick- faced units. Due to the considerable weight of precast concrete systems a mechanical lifting device is required when bolting to the underside of the Ancon brick support angle.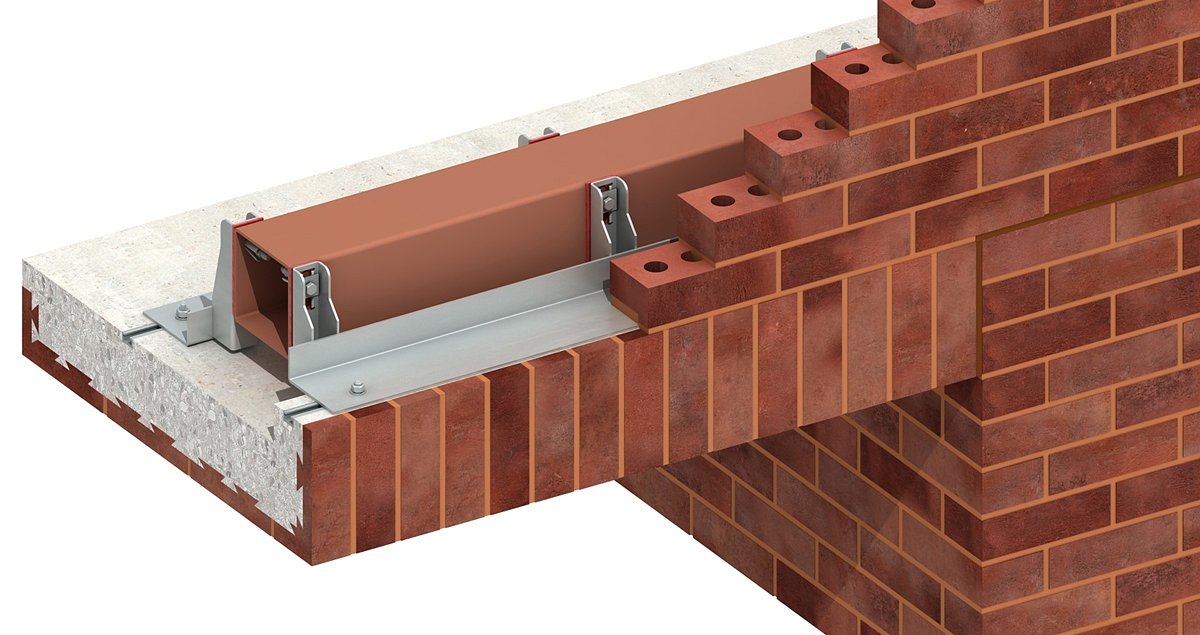 Full Brick Systems
Ideal for occasional/small openings
Hanger Tie System
A soldier course of solid bricks can be suspended from dowelled Ancon hanger wall ties fixed to Ancon 36/8 channel welded to the underside of an Ancon brick support angle. The system is suitable for small, simple openings and is assembled on site.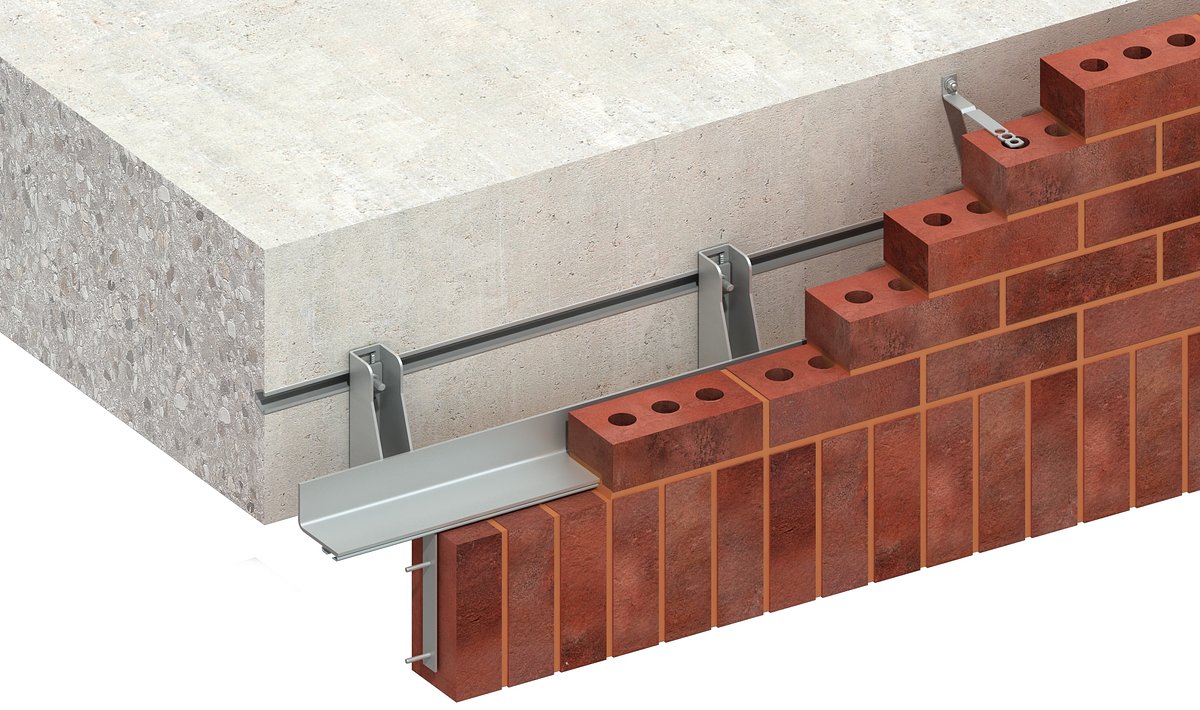 Stirrup and Stitching Rod System
A brick soffit can be created by suspending a soldier course of cored brickwork on stainless steel stirrups located at 225mm centres. The stirrups fit over the Ancon brick support angle and stitching rods span between the stirrups, supporting cored or holed bricks.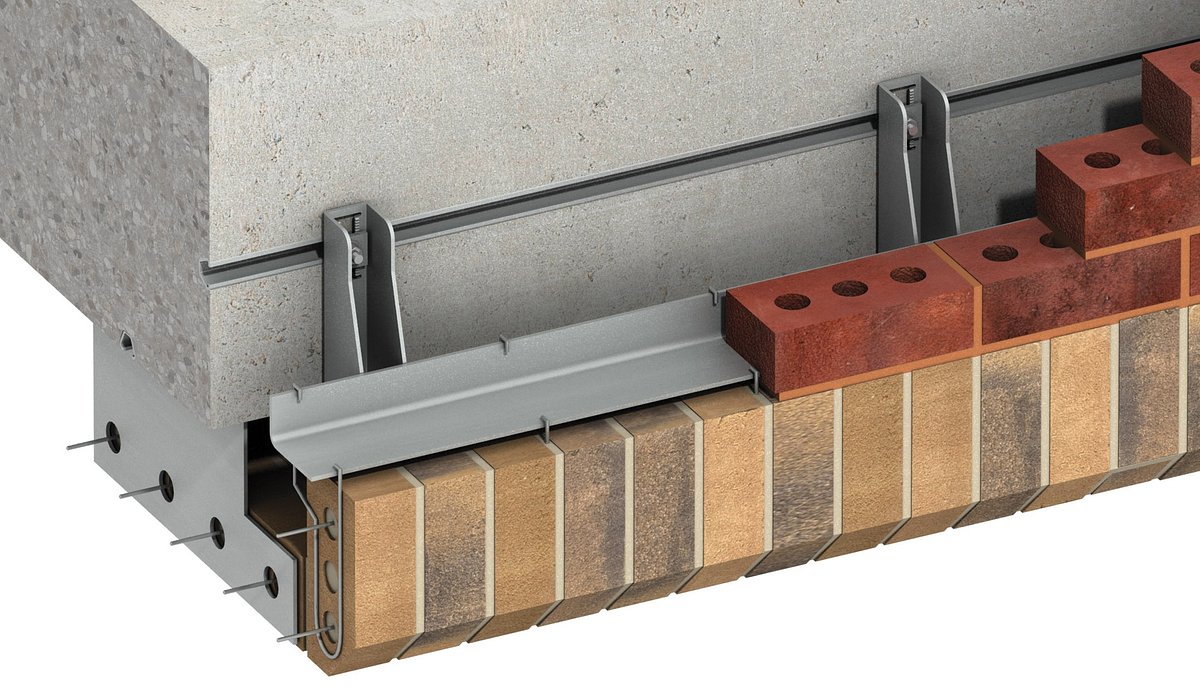 As a future-oriented, innovative company Leviat focuses on the ever-changing requirements of the industry, and our latest development combines the portfolio of Ancon and Halfen Tension Systems to ensure we meet the individual requirements of our customers.
Materials, products and services define how our world is built and is why Leviat is gearing up to sponsor and showcase an incredible line-up of innovative solutions from its world leading range of connecting, fixing and anchoring products at Futurebuild 2023.