Architectural Trends in Brickwork
Brick is the UK's most popular cladding material. It is typically selected in new build construction to match the existing and adjacent built environment, however, today brickwork is also increasingly used to create stunning architectural features and iconic buildings due to its design flexibility, longevity and sustainability credentials.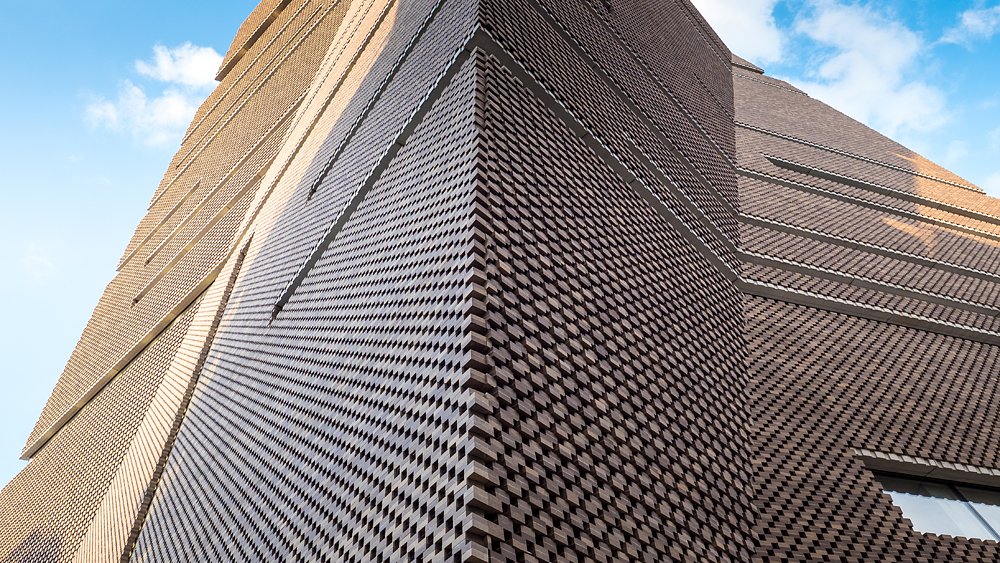 In urban landscapes sometimes dominated by steel and glass, beautifully formed, gravity-defying brick facades can really grab the attention and provide a refreshing, sometimes challenging, contrast to the architectural vernacular. But turning an architect's vision for brick into reality often demands ingenious structural support systems behind the scenes.
Specialist steel fixing and support systems provide the strength and integrity required to create brickwork features such as curved walls, perforated facades, flying beams and deep soffits and reveals. Ancon's masonry support systems are the secret strength behind some of the most visually stunning brick buildings of recent times.
Eye-catching new home for contemporary art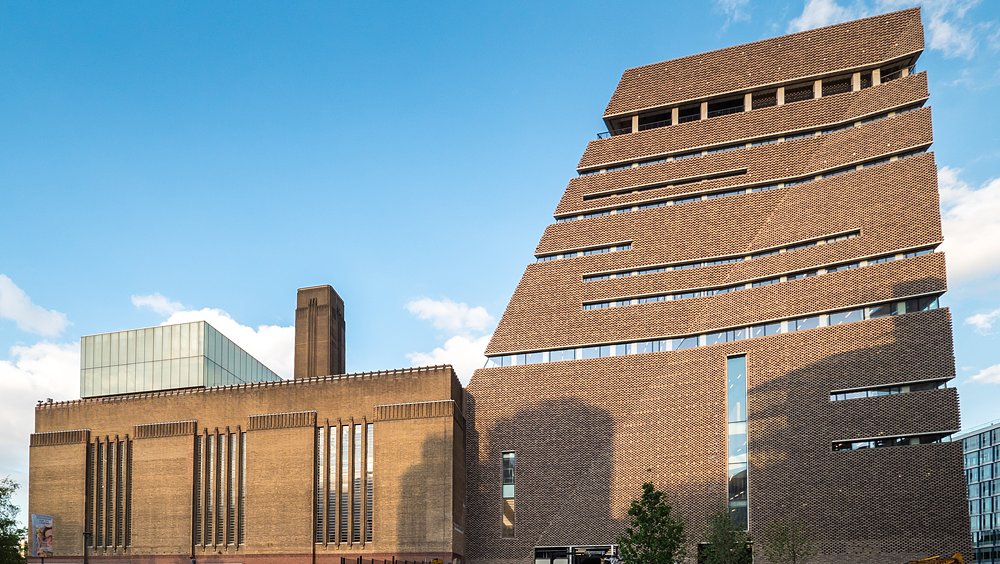 One of these is the extension to the Tate Modern in London, which opened in June 2016. The imposing new Switch House rises 65 metres above the Thames, giving visitors a 360-degree view of the London skyline from its tenth-storey terrace. The most remarkable feature of this landmark building, though, is its geometric, latticed brickwork exterior, shaped like a twisted pyramid and dissected by horizontal window slits.
Brick was chosen to complement the power station building, which houses the original Tate Modern, but the eye-catching design posed some significant structural challenges. Ancon manufactured bespoke stainless steel corbels and pins to support and hold in place the immense brick façade.
Holes in the wall win brick awards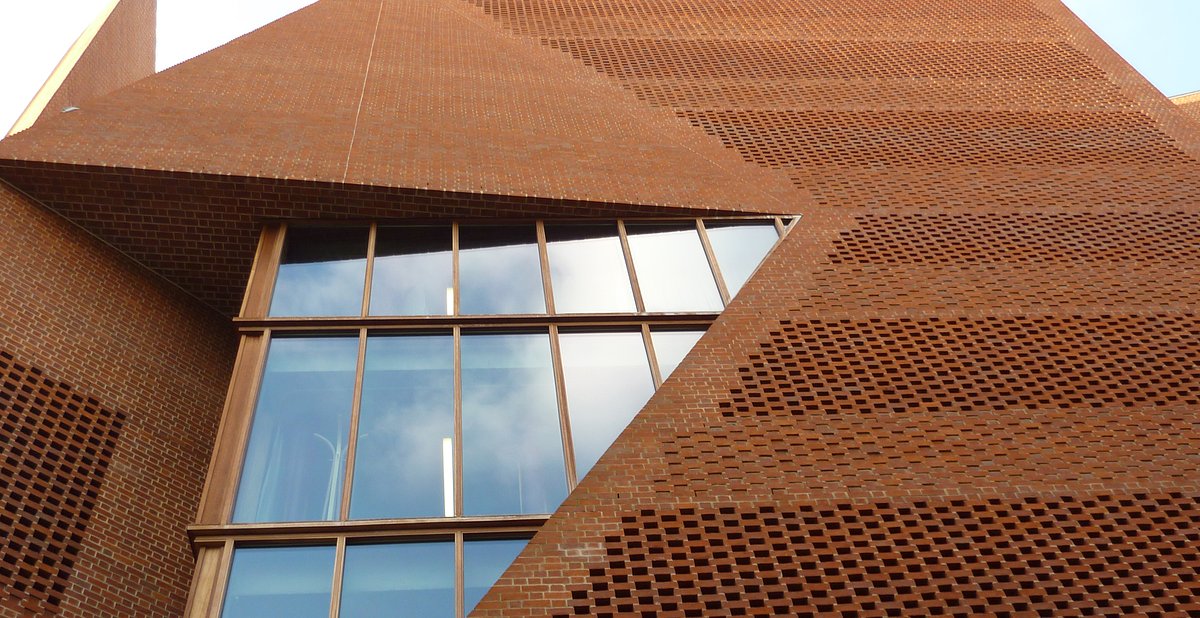 Perforated brick walls are an increasingly sought-after feature, another example being the award-winning Saw Swee Hock Student Centre at the London School of Economics. The complex structure of this appealing brick edifice won three categories at the 2014 Brick Awards. The judging panel was "blown away" by this "masterpiece of a building which creates a whole new language for brickwork".
The complicated masonry façade required special inclined brick support angles fixed back to cast-in channels with bespoke windposts to create areas of solid brickwork and perforated areas without any exposed steelwork. The perforated brickwork lets in natural light during the day, while at night artificial light from within pierces the exterior and creates beautiful patterns.
Support for gravity-defying brick features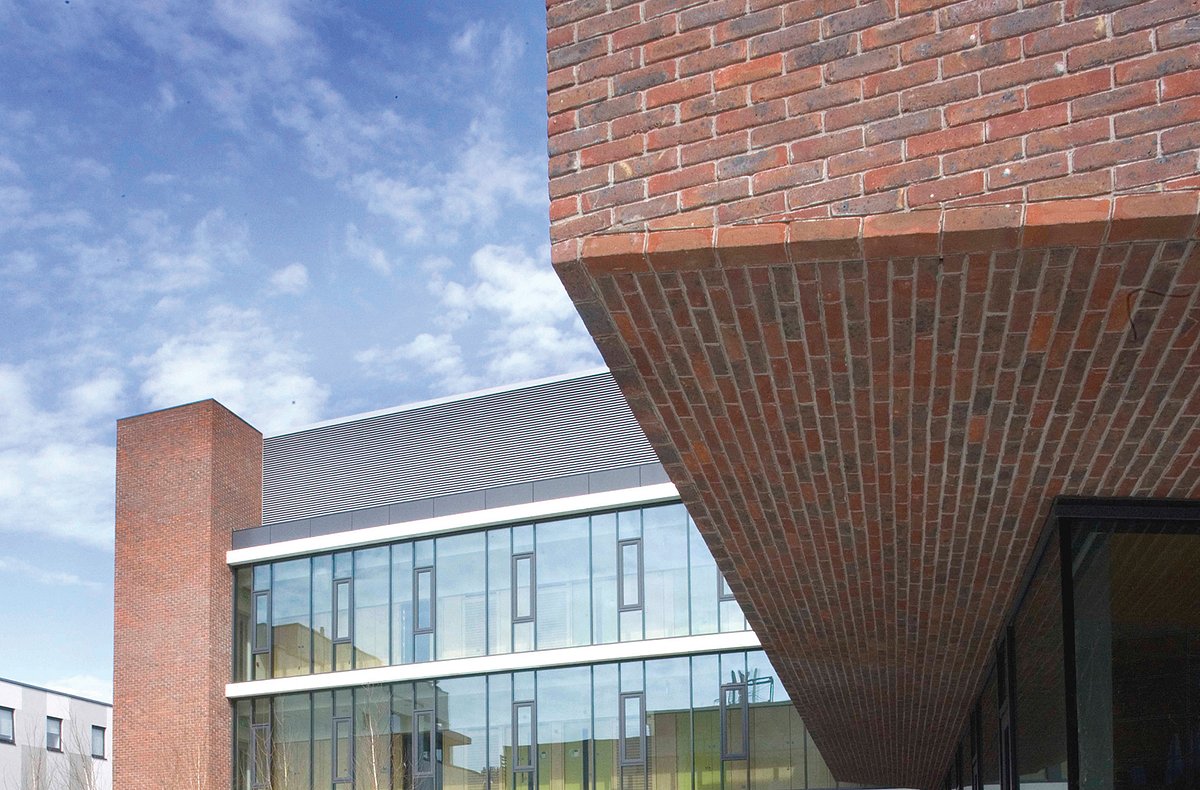 A popular trend in brick building design is the deep reveal or soffit, where large areas of brickwork exposed on the underside of building overhangs or recesses. Such attractive features pose considerable engineering challenges, since large expanses of brick must be suspended from unseen structural steelwork.
To enable these features to be created efficiently and safely, Ancon has developed a new lightweight, easily adjustable fixing system called Nexus, in collaboration with Ibstock Kevington. Nexus is fabricated off site, with brick slips bonded to structural steelwork using a high-strength adhesive. This system makes it simpler and faster than ever to install modern brick-faced soffit and deep reveal features.
Sky's the limit for brick "flying beams"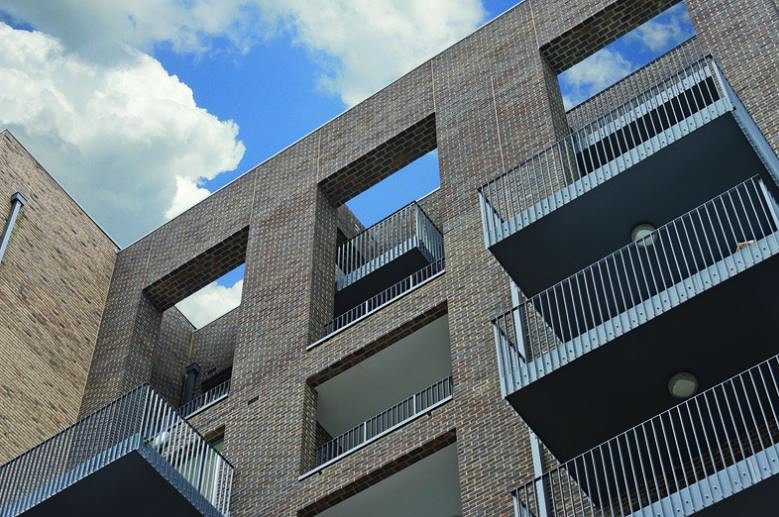 Satisfying the demand for a full brick aesthetic with no exposed steelwork, the specification of brick flying beams is becoming ever more popular. Featured on the cutting edge Bow River Village residential project on the southern fringes of London's Olympic Park, deep brick beams were created on the upper storey stairwells using bespoke lightweight Nexus prefabricated soffit units that comprised facing brickwork on all sides. The specialist brick slip units were bolted directly to an Ancon MDC brick support angle system, which was pre-fixed to the structural steel frame.
Steel systems ahead of the curve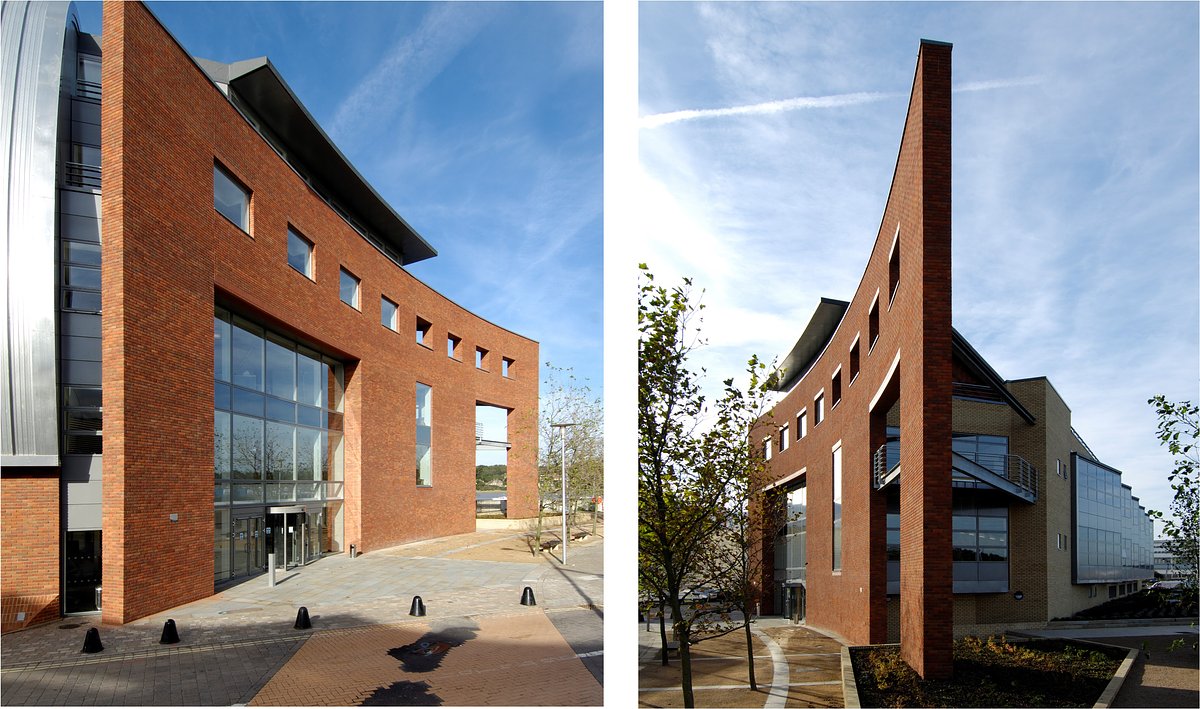 Curved brick walls can enhance buildings of any size, creating shapes that defy the angular nature of the material. A beautiful example of this can be seen on the Broadside office building in Kent, designed by architect Hazle McCormack LLP.
Bespoke steel support systems are typically required for these curving brick feature walls, specified to suit the height, length and curvature of the wall. Depending on the radius of the curve, individual steel support brackets or short lengths of continuous angle support can be used, enabling the outer leaf of brickwork to be fixed in a smooth curve, supported by these hidden systems.
As a future-oriented, innovative company Leviat focuses on the ever-changing requirements of the industry, and our latest development combines the portfolio of Ancon and Halfen Tension Systems to ensure we meet the individual requirements of our customers.
Materials, products and services define how our world is built and is why Leviat is gearing up to sponsor and showcase an incredible line-up of innovative solutions from its world leading range of connecting, fixing and anchoring products at Futurebuild 2023.